"You shall love your neighbor as yourself." - Romans 13

Reflections on this week's Mass readings by Erin Donovan '24
Agape: ["aga-pay"] a type of universal, unconditional love, such as the love for strangers, creation, or God.
Join us for our first AGAPE LATTE of the semester! Tomorrow (Wednesday 9/9) at 8pm!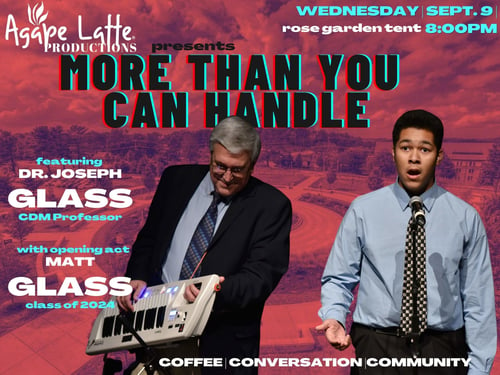 "For where two or three are gathered together in my name, there am I in the midst of them." Matthew 18
Stop by for Campus Ministry "outdoor office hours," Wednesdays from 12:30PM-3:00PM under the tent in the rose garden.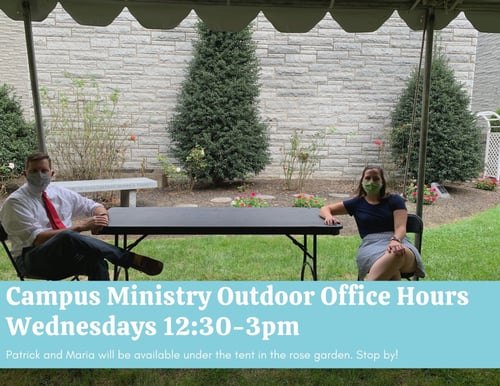 (In place of Virtual Campus Ministry, while weather permits).
Pray with us!
Sunday Mass, 7pm under the tent in the rose garden
Daily Mass, 12pm in the Sacred Heart Chapel
Prayer Line, 7pm on Thursdays - Use this link to join a video call to voice your prayer intentions for the week!
Interested in Bible Study? Fill out this form for time/style preferences and attend an info session this week: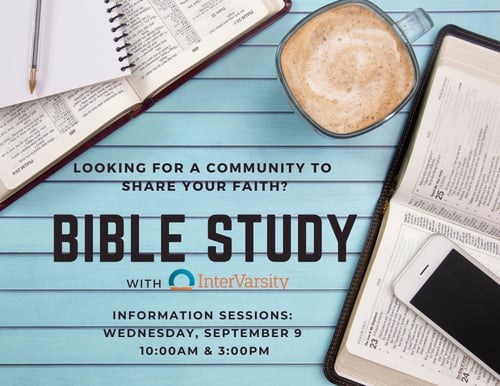 September 1 - October 4 is the Season of Creation! For the next 4 weeks, we'll be sharing an environmental challenge:
Response to the Cry of the Earth: Greater use of clean renewable energy and reducing fossil fuels in order to achieve carbon neutrality, efforts to protect and promote biodiversity, guaranteeing access to clean water for all, etc.
Plan and plant a St. Kateri Habitat at your house, Church, or school to promote biodiversity and restoration of creation.

Take steps each day to make your home more energy efficient.

Commit to picking up plastic pollution each day so that it does not contaminate local water sources or habitats.*
*All resources are from the Ignatian Solidarity Network
CM Picks for the Week
September is Suicide Awareness and Prevention Month
NU Radio Show: Wellness Radio Hour, Wednesdays at 12:00PM
Movie: The Ripple Effect (Available on NeuTube)
Instagram: @nu_counseling_wellness