2021 Alumni Awards
Reverend Stephen Thorne '15
President's Distinguished Alumni Award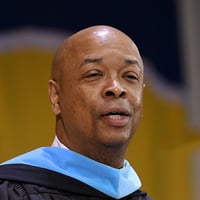 Father Stephen Thorne serves as pastor of St. Martin de Porres Catholic Church in North Philadelphia, He is also Neumann University chaplain and an adjunct faculty member in the School of Education and Human Services.
Since his ordination in 1998, Fr. Thorne has served as parochial vicar and parochial administrator for Saint Katharine Drexel Catholic Church, Chester, PA; theology faculty member and moderator of the community service corps at Saint John Neumann High School, South Philadelphia; executive director of the Office for Black Catholics, Archdiocese of Philadelphia; pastor at Saint Therese Catholic Church, Philadelphia; and administrator of the Daniel Rudd Fund of the National Black Catholic Congress, Baltimore, MD.
He has also volunteered his time and expertise to assist Gesu School, an independent Catholic school in Philadelphia.
Fr. Thorne received the 2017 Lead, Learn, Proclaim Award from the National Catholic Education Association for his demonstrated Catholic educational philosophy, exceptional ability, dedication, and results. He was one of just 42 educators in the country chosen to receive the award.
He has a special interest in urban education and has presented research at the Pennsylvania chapter of the National Association for Multicultural Education and the Pennsylvania Association of Colleges and Teacher Educators. He is the author of "Walk Like You Have Somewhere to Go": A Literature Review of the Academic, Social and Cultural Needs of African American Adolescent Males in Urban Schools, published in CATALYST, spring 2016.
He earned a Bachelor of Arts in philosophy, Master of Divinity, and Master of Arts in systematic theology at St. Charles Borromeo Seminary. In 2015, he earned a Master of Science in education from Neumann University.
Stephen Williams '09
John Neumann Award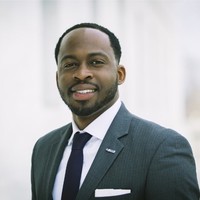 George Stephen Williams is currently a United States House of Representative professional staff member for the Committee on Homeland Security. He manages issues related to the nation's transportation and maritime security, the United States Coast Guard, the Transportation Security Administration, biometrics, unmanned aerial vehicles, and technologies critical to the national security infrastructure.
After graduating from Neumann, he served as a staff assistant to Senator Tom Carper of Delaware, followed by a position as assistant to the chief of staff and then external affairs manager for the mayor of Wilmington, Delaware.
Her has also served as the vice president of the Business Banking Group for Wells Fargo and was the founding partner of the Bonoman Group, an advocacy firm specializing in policy analysis and political strategy.
He is one of the founding members of the Neumann University Black Alumni Chapter, a member of the Congressional Black Association, and serves on the Neumann University President's Advisory Council for Diversity, Equity and Inclusion. He is a member of Union Lodge #21, Nexters Political Action Committee, Kappa Alpha Psi Fraternity, and the National Association for the Advancement of Colored People
Williams has been awarded the NAACP Branch Appreciation Award and the Kappa Alpha Psi Alumni Chapter Achievement Award. He was a Delaware Business Times 40 under 40 honoree and listed in Delaware State's top 40 under 40.
He is a 2009 graduate of the School of Business who earned his MBA from Villanova University in 2015.
Dr. Scott Giacomucci '13
Alumni Association Recognition Award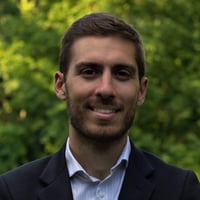 Dr. Scott Giacomucci is the director, founder, and director of training/continuing education of the Phoenix Center for Experiential Trauma Therapy, director of trauma services at Mirmont Treatment Center, and adjunct professor and research associate at Bryn Mawr College.
Dr. Giacomucci also collaborates with and provides training for the Neumann University Counseling Center for Wellness and supervises student field placement for the university's graduate counseling program.
A self-described "rebel for goodness and social justice," he has received many awards. He frequently presents training workshops at local, national, and international events and has published articles on using experiential therapy, sociometry, and psychodrama with trauma and addiction.
The American Academy of Experts in Traumatic Stress has recognized him as a Fellow, the highest status in the academy. He is board-certified as a diplomate in clinical social work and serves on the executive council of the American Society of Group Psychotherapy & Psychodrama (ASGPP). He is also a board member of the International Society of Experiential Professionals, co-chairs the ASGPP Research Committee, and is a founding member of the new Sociatry & Social Justice Committee.
At Mirmont, he serves a variety of populations including young adults and emergency responders in both individual therapy and group sessions. He played an instrumental role in the development of Mirmont's trauma and experiential programming.
In 2020, Dr. Giacomucci was given the Emerging Social Work Leader Award from the National Association of Social Workers, and in 2019, the Group Work Practice Award from the Association of Group Work Specialists.
His textbook, Social Work, Sociometry and Psychodrama: Experiential Approaches for Group Therapists, Community Leaders, and Social Workers, was published in 2021.
Frank Altamuro III '14 '15
Young Alumni Achievement Award

Frank Altamuro graduated from the School of Business in 2014 with a BS in accounting and in 2015 with his master's degree in accounting.
After graduation, he began his career as an accountant for Chatham Financial. Within a short time, he became a senior accountant at MRP, Market Resource Partners. His talent and ambition soon led him to the MCS Group, Inc., a nationally recognized provider of outsourcing services to law firms, insurance companies, corporations, government agencies, and educational institutions.
AT MCS he rose in the ranks from accounting manager to director of finance and human resources to his current position as chief financial officer. He is responsible for accounting, payroll, human resources, strategic planning, and compliance.
Altamuro's achievement in his career was completely predictable to those who knew him as a student. His committed involvement on campus included serving as president of the Student Government Association, founding the Riley Scholarship, and raising money for cancer research. His dedication and work ethic left an indelible mark on campus.
His employer writes of him that "In his years of service, Frank has proven to be a visionary with a record of execution and a strong communicator with deep leadership qualities."
He is an active member of the Pennsylvania Institute of Certified Public Accountants and the American Institute of Certified Public Accountants.
Tiffany Connelly '14
Young Alumni Achievement Award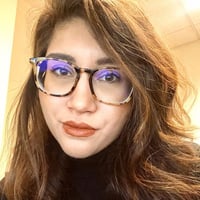 Tiffany Connelly is a 2014 graduate of the School of Arts and Sciences who majored in Biology. In 2017 she graduated from Temple University with a master's degree in Quality Assurance and Regulatory Affairs.
Immediately after graduation, she began her career as an analytical scientist for QS Pharma and a few years later acquired a position in compliance, quality assurance and regulatory affairs for Teligent, a pharmaceutical company.
She is currently employed by Synchrogenix, a Certara company. She began as a regulatory writer and then advanced to her current position as a regulatory project manager where she supervises projects to support both internal and client-focused initiatives.
She has served as a professor of biology for Cumberland County College and is a member of the Association for Women in Science.
In each step of her journey, she has remained connected to Neumann and its students: arranging internships, recruiting graduates for entry-level employment, speaking in science classes, and serving as an advocate for the admission office.
Maureen Tracy Irving '83
Volunteer of the Year Award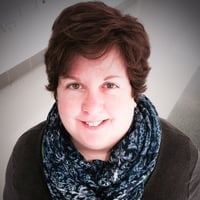 Maureen Tracy Irving, who teaches the first grade in the Penn Delco School District, gives her time to improve the lives of others. She is the type of volunteer who needs no recognition and often puts others' needs ahead of her own.
She supports Neumann University by sending handwritten postcard greetings to newly accepted incoming freshmen, by working with School of Education students in their student-teacher assignments, and by attending Neumann alumni events and activities.
Maureen has received the Excellence In Teaching Award from the Penn Delco School District, along with many accolades and awards for her patient and kind style with first graders and other students at Parkside Elementary.
Kevin Barr '79
Spirit of Frances and Clare of Assisi Award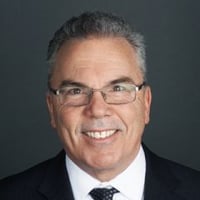 Kevin Barr cites the Franciscan religious studies courses at Our Lady of Angels and Neumann College as the impetus for him to pursue a graduate degree in religious studies from St. Charles Borromeo Seminary.
After a weeklong rite of passage with Franciscan priest Richard Rohr and 110 other men from around the world, Barr left the business world and, for the past 20 years, has worked for Catholic Social Services in Philadelphia.
He has been an advocate for the poor and vulnerable in Chester County, a voice for homeless men in Philadelphia, and volunteer for women and men with intellectual disabilities in the Don Guanella and Divine Providence communities.
He has served as an adjunct instructor in religious studies at Neumann University and has made presentations at the Franciscan Spiritual Center and other local universities and retreat centers.
Scott Bogard
Honorary Alumni Award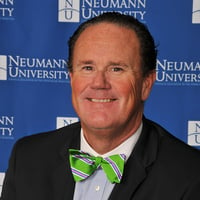 Scott Bogard is a senior admissions counselor at Neumann University. He began his career nearly 25 years ago as the director of admissions at Neumann, and his main priority ever since has been to bring students to campus.
From a conversation sparked by his Neumann tie at a convenience store to an admissions event in Maryland, and everywhere in between, Bogard's passion is to introduce Neumann to students and their families. He relentlessly educates students about the value of a Franciscan education and experience.
In a previous role as the director of external affairs, Bogard assisted in raising scholarship money through the Celebrity Golf and Brendan P. Kelly events. He has secured financial sponsorships for scholarships and built relationships with university benefactors, all while maintaining his passion for supporting enrollment efforts.
He's an avid NU basketball supporter, and he makes it his mission to know the names of the players, their stories, their stats, and their educational progress.
Ciani Hodges
Outstanding Senior Award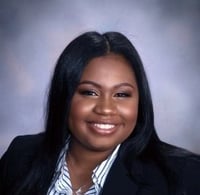 During her career as a Neumann University student, Ciani Hodges has been a member of the Gospel Choir and president of the Sigma Tau Delta English Honor Society. Her service projects include working with the university phonathon, distributing Giving Tree Donations in Center City Philadelphia, and volunteering at St. Katherine Drexel Food Pantry and Clothing Cupboard, Mount Pleasant RISES, and Martin Luther King Day events in Chester.
Hodges is a member of three groups at Mount Pleasant Baptist Church: the Performing Arts Ministry, Junior Ushers and the In-Between Ministry.
She attributes her ability to make a difference to her core values of faith, humility, determination, and growth. As an alumna, Ciaini hopes to create a scholarship for English Majors or for students who are aspiring to go law school.
The Outstanding Senior award recognizes a student who has maintained a grade point average above 3.5, performed community service, shown excellent leadership skills, and demonstrated a search for truth and respect for all of creation.
Adjani Jenkins '19
Education and Human Services Distinguished Alumni Award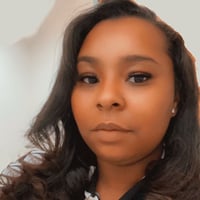 Adjani Jenkins earned her Bachelor of Social Work degree in 2019. She was inducted into the Phi Alpha Honor Society for Social Work and was presented with the Social Work Award for Excellence, given to a BSW student for demonstrated excellence in academic coursework, distinction in field placement, and a commitment to the values and profession of social work.
Following graduation from Neumann, she earned her Master of Social Service degree via full-time advanced standing in an accelerated program at the Bryn Mawr College Graduate School of Social Work & Social Research.
Jenkins passed her social work licensure exam and is now a practicing medical social worker at Abington Jefferson Hospital.
Saje Knight '18 '19
School of Business Distinguished Alumni Award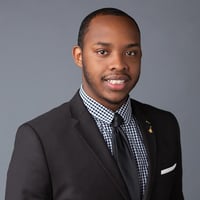 Saje Knight is a double alumnus, having received his undergraduate degree in Accounting and then a master's degree in Forensic Accounting in 2019. He is currently on the audit staff at Albero Kupferman & Associates, a tax, accounting and business consulting firm located in Wilmington, DE.
Knight is a first-generation college graduate and the oldest of ten siblings. While a student, he made the Dean's list and was inducted into two honor societies. He is an active participant in and basketball coach at a local recreation center, helping youngsters who grow up in poverty-stricken neighborhoods.
Katherine Sullivan '14
Arts and Sciences Distinguished Alumni Award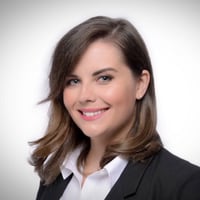 Katherine J. Sullivan is ABC's acquisition and ingest manager at Walt Disney Television. Her responsibilities include content preparation, quality control, and creating metadata for dynamic ad insertion for Video on Demand. She has also been a network release supervisor and digital monitor for ABC where she has worked for six years.
Together with a fellow alumna, Sullivan created Behind the Scenes, a program aimed at Neumann University and Bennett College Communication students, to share insights about the world of entertainment and the potential opportunities within a network.
Sullivan is a volunteer for NYCares, the largest volunteer effort in New York City, and she is also a member of New York Women in Film and Television.
While a student, she was lead cantor at all of the university Masses conducted through Mission and Ministry and served as president of the Neumann Media Club and director of the Neumann Sports Network.
She holds an executive certificate in Technology Operations and Value Chain Management from the Massachusetts Institute of Technology/ Sloan School of Management.
Dr. Jillian Fontana '13
Nursing and Health Sciences Distinguished Alumni Award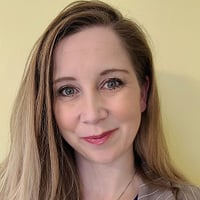 Dr. Jillian Fontana is a lead out-patient physical therapist at Grand View Health with a focus on vertigo, vestibular and concussion patients. She is also an aqua Zumba instructor and graduate teaching assistant in Neumann's doctoral of physical therapy program,
She received her undergraduate degree from the University of Iowa and her doctorate in physical therapy from Neumann University. She also holds a balance vestibular certificate from the American Institute and cervical headache vestibular certification from Strategic Orthopedics.