EMPLOYMENT
Andrew Cikanovich '18 (pictured above) was sworn into the Upper Gwynedd Police Department in January 2023, and proudly wears his badge as Officer Cikanovich.
Stephen Andrews '79 has retired from his job of 16 years as an information technology compliance manager from AmerisourceBergen Corp.
Lisa Cadorette (Roberts) '89,'16 has been the founder and president of Cadorette Communications LLC since 2020.
Tykisha Church-Brown '92 received her 20 years of service award at Bayada Home Health Care last summer.
Mike Ciaverelli '19 started a new position with his alma mater, as Neumann University's video and multimedia producer
Taylor Colgan '21 started working as a procurement agent at the Boeing Company.
Bobby Cook '02 was selected as an honorary commander for the United States Joint Base, McGuire-Dix-Lakehurst, located in Burlington County, NJ, in March 2022.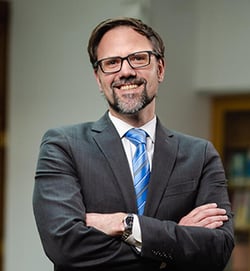 Michael Criscuolo '00 joined The Wistar Institute as vice president of development in January 2023.
AmerisourceBergen welcomed new team member, John Crowley '22 as a coordinator in June 2022.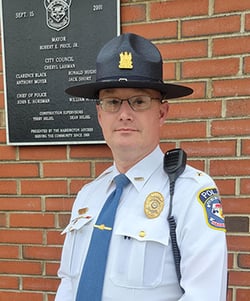 Adam Gillespie '21achieved 19 years of service with the Harrington Police Department and was sworn in as the new chief of police in February 2023.
Stephanie Grundy '19 was hired in January 2023 as a communications advisor on the national communications services team with the Royal Canadian Mounted Police.
Steve Herman '07, an adjunct professor in the sport business program at Neumann University, has started a new position as an account director with Octagon.
Chief Howard Holland '20 has retired from the Chester County Police Department after 25 years of service.
In January of 2023, Bill Keenan '10 was promoted to IT senior project manager-multi cloud at Vanguard.
Ryan Lee '17 started a position as a sales manager at the Club at Weston Hills in Florida.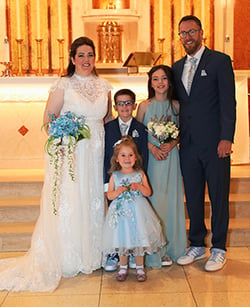 Joanmarie (Curtis) Meyers '09 recently reunited with her alma mater as director of advancement communications at Neumann University and celebrated her wedding with a reception at our Mirenda Center in April 2023, alongside of family, friends, and fellow alumni.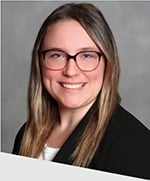 Trimboli & Prusinowski LLC. welcomed Britt Naimoli '18 in September 2022 as an associate attorney.
Meaghan Crawford O'Gara '05 joined the Institute for Advanced Study in Princeton, New Jersey, as associate director of donor relations and stewardship.
Dr. Bill O'Hanlon, Ed.D. '10, assistant principal at Brandywine High School, was recognized by Marquis Who's Who of Top Educators for his dedication, achievements, and leadership in education administration.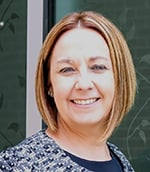 Tower Behavioral Health, a provider of mental health services in southeastern Pennsylvania, named Jenna Pacini '07 as chief executive officer.
Jacqueline Stanback '05 started a new position as chief executive officer at Finance 4 Success, Inc.
The School District of Philadelphia welcomed Ryan Stokeling '15 as their new assistant principal in September 2023.
Brian Wagner '19 will be returning to Neumann University this fall as an adjunct professor in the sport business master's degree program.
MaryAnn Wallen '03 was welcomed as the director of the office of religious education in August 2022 by the Catholic Diocese of Wilmington.
Neumann University welcomed Andrew Wilbraham '19 '23 as he started a new position as associate director of student engagement and leadership.