Careers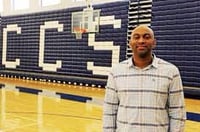 John Allen '18 has been named General Manager of NBA Programs at ESF Camps.
Mark Bennett '16 has recently become an adjunct faculty member at Neumann University, teaching a graduate course in Financial Management in Sport Business. Mark is currently the Assistant Athletics Director for Compliance and Internal Relations at Lincoln University of PA.
Celeste Crine '71, OSF, became a Congregational Council Member for the Sisters of Saint Francis of Philadelphia in July 2021.
In summer 2021, Michael Criscuolo, '00 accepted the position of Executive Director of Development at Bryn Mawr Rehabilitation Hospital in Malvern, PA. Michael will also continue to serve as Executive Director of Development at Bryn Mawr Hospital in Bryn Mawr, PA, a title he has held for nine years.
Courtney Curcio '18 was promoted to Foundation Director for PGA Reach Philadelphia.
Ashley Dabb '10 has joined the Odds of Compliance team as Director of Marketing & Business Development.
Allana Deitz '05 has joined CopyPro Inc Sales Team.
Matt Dopp '21 has accepted a position as Account Manager of Business Alliance at the NASCAR Technical Institute and UTI.
Kristen (Snyder) Gallagher 03' 05' was named the founding Executive Director of Development and Strategic Engagement for the Kummer Institute of Research, Student Success, and Economic Development at Missouri S&T. Gallagher oversees the development portfolio and capital projects for a $300M newly formed institute made possible by generous donors Fred and June Kummer.
Adrian Gonzalez '21 landed his dream job as a neuro-trauma nurse one month prior to graduating from Neumann University. Now Gonzalez is checking off another life goal by enlisting in the United States Navy Reserve. He was sworn in on September 20, 2021, as a medical officer.
Lynn Baker Grande '02 and her husband Rob recently moved to Florida to expand their event company, GrandEvents.
Patrick Graham '17 is now an associate attorney at Capehart Scatchard, one of the oldest law firms in New Jersey.
Matt Grazel '11 is currently writing for The Hockey Writers, covering the Philadelphia Flyers and the Pittsburgh Penguins. Matt has been writing for various online publications since 2012 and now lives in Salt Lake City, Nevada.
Alexandria Barnett Hannan '16 was promoted to her current position as Quality Assurance IT Assistant at Camden County Partnership for Children.
Florence Hee '84, OSF, PhD became a Congregational Council Member for the Sisters of Saint Francis of Philadelphia in July 2021.
Theresa Higgins '20 has been named a Sales Associate for Philadelphia Phillies
Corey Jackson '17 is the Vice President for Facilities at Bancroft. Corey was awarded the International Facilities Management Association Top 40 under 40 in 2020.
Jose Jimenez '16 is now the Sponsorship Activation Manager at Nerd Street Gamers.
Rosie Kays '14 (pictured above) has returned home to Neumann University as the Head Women's Soccer coach.
Steven Kunsman '97 '98 is an Executive Director at Mount Sinai Rehabilitation Hospital.
Andrew LaRosa '20 '21 joins the front office as a Sales Associate of the New Jersey Devils.
Dara Law '18 has recently returned home to Neumann as the Advancement Services Assistant.
Marian Leaf '77, OSF, became a Congregational Council Member for the Sisters of Saint Francis of Philadelphia in July 2021.
Kimberly Masterson '12 has started a new position as Catering Sales Manager at PM Hotel Group.
Regina Meighan '18 is the new Senior Coordinator for Partnership Marketing at the Philadelphia Union.
Casey Mongillo '17 '18 has accepted a position as a Beverage Operations Manager at Aramark.
Tamika Nealy-Farmbry '09 was promoted as the first Manager of Diversity, Culture and Service at Elfant Wissahickon Realtors. In her new role, Ms. Farmbry will help EWR to cultivate a more diverse, equitable, and inclusive environment for its agents, staff, and clients. She will serve as the leader of its Diversity Committee and oversee training and programming for EWR's agent base, acting as an advocate for real estate agents and team leaders, advancing the company's public service programs, and working with internal leadership to develop opportunities for engagement, including special events, presentations, and community outreach.
Jake O'Loughlin '21 joined Whitemarsh Township as Recreation Assistant.
Jaffir Abdul Rice '06 has accepted a position as Assistant Dean for Seniors at Fordham University.
Alex Rucci '20 '21 is an Account Executive at the Philadelphia 76ers.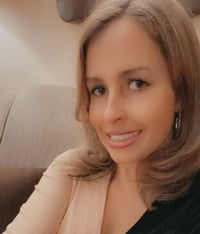 Gabriella Siligrini '12 has started her own virtual tutoring business, Guided By Gabby.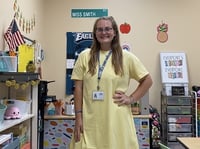 Gabriella Smith '21 has accepted her first full time job at First Philadelphia Charter School as a 1st Grade Special Education Teacher.
Tahirah Stevens '12 '16 has returned home to Neumann as Coordinator of Student Leadership and Inclusion.
Matthew Stratton '18 '19 is the Director of Digital Media and Communications at the Lehigh Valley Iron Pigs.
Sirelle Torres '17 has started a new position as a Billing Specialist at Morgan, Lewis & Bockius LLP.
Tom Van Horn '20 has joined Rush Street Interactive as a Player Support Agent.
Dianna Ortiz Wanex '16 was promoted into a leadership position as an HR Answers Team Lead at JP Morgan Chase & Company.
Lizzie Yu '21 was recently hired by Orthopedic Associates of Lancaster as an Athletic Trainer.