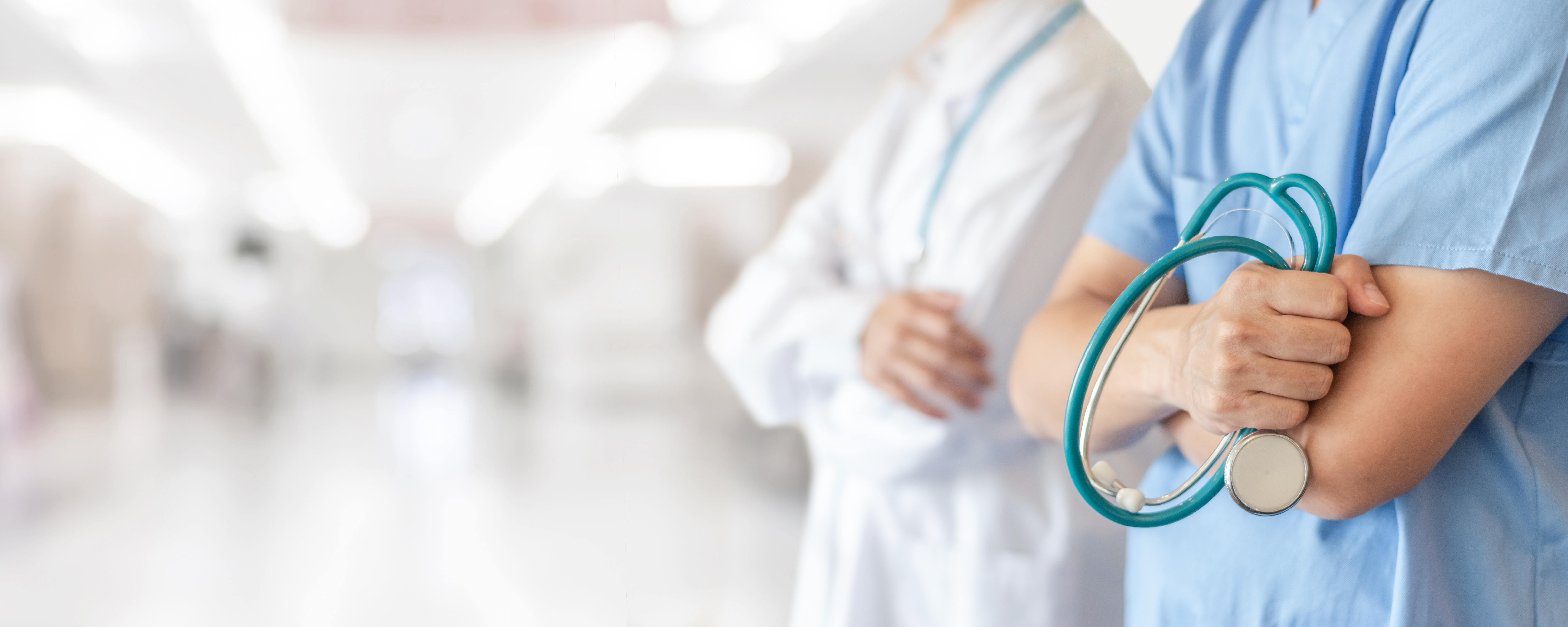 From hospital bedsides to local doctor's offices, from trauma centers to fast-paced emergency departments, nurses everywhere provide critical care to diverse populations. The day-to-day responsibilities of nurses can differ drastically depending on where they deliver care and what kind of conditions their patients present.
When considering an advanced nursing degree, it is important to think about both the type of care and the type of care environment that best suits your personality and career goals — as well as your comfort level.
The two general categories of care among nursing professionals are primary and acute care. Let's unpack the differences between acute care vs. primary care to determine which path may be the right one for you.
What is Acute Care

Nursing?
Acute care nursing refers to assisting patients that need active, urgent care for severe illness, injury, or other urgent medical conditions. This can include individuals in need of pre- or post-operative care.
Acute care requires rapid intervention for often time-sensitive conditions, and nurse practitioners working in acute care typically serve smaller volumes of patients at a time due to the need for complex, sensitive monitoring.
They may work in an array of acute care or hospital settings including:
Emergency departments

Intensive care units

Urgent care facilities

Operating rooms

Trauma units
The nature of acute care nursing is typically high-stakes, so practitioners are tasked with employing specialty skills in emergencies including (but not limited to) ventilator therapy, intubation, central line placement, and lumbar punctures.
What is

Primary Care Nursing?
Primary care nurse practitioners are day-to-day healthcare providers that oversee continuing care for patients. Typically, primary care nurses are your general practitioners for annual physicals and regular wellness exams. They often see individuals for routine exams and can put patients in contact with other specialist care if needed.
Primary care nurse practitioners work in non-emergent healthcare settings including private practices, physician groups, and health systems. They often see a larger patient volume in a day since medical needs are not as urgent or complex compared to acute care.
Difference Between Acute Care and Primary Care Nurse Practitioners
| | |
| --- | --- |
| Acute Care Nursing | Primary Care Nursing |
| Attends to patients with acute or urgent medical conditions | Provides patient care for traditional primary and preventative care |
| Generally works in fast-paced and emergency-related environments | Works in physician offices and primarily attends to non-emergency conditions |
| Treats rapidly-onset conditions often caused by a virus, infection, or injury resulting from trauma | Treats chronic conditions including diabetes, heart disease, high blood pressure, or asthma |
| Serves as provider in the short-term to address urgent medical conditions in addition to day-to-day healthcare provider | Acts as a patient's first point of contact for continuing care |
| Employs rapid interventions with the goal of patient stabilization | Prioritizes overall wellness and disease prevention for patients |
Acute Care NP vs. Primary Care NP

:

Discovering the Right Path For You
When considering furthering your healthcare career as a nurse practitioner in either acute or primary care, the best path for you comes down to the environments that are most appealing to work in and the type of care you wish to provide.
If you're passionate about preventative care and building relationships with patients over time, primary care nursing may be the right fit for you. If the prospect of providing care in an emergency or trauma setting intrigues you, learning more about the route to becoming an acute care nurse practitioner is worth exploring.
Deliver Quality Care By Becoming an Acute Care Nurse Practitioner at Neumann University
Neumann University is proud to offer skilled nursing professionals our Master of Science, Major in Nursing Acute Care program with a track to become an Adult Gerontology Acute Care Nurse Practitioner.
Our 44-credit hour program forms students in holistic, patient-centered, evidence-based acute and critical care. Ideal for working professionals with later afternoon start times, part-time scheduling, and a hybrid learning format, working nurses can advance their careers while remaining hands-on in the field.
Students will dive deep into insightful courses that prepare them to promote optimal patient outcomes including:
NUR 601

- Conceptual Models and Theories of Advanced Practice Nursing (3 credits)

NUR 606

- Health Policy, Legal and Ethical Issues in Advanced Practice Nursing (3 credits)

NUR 607

- Advanced Pharmacology (3 credits)

NUR 611

- Advanced Pathophysiology (3 credits)

NUR 612

- Advanced Health Assessment and Diagnostic Reasoning (4 credits)
Additionally, students will engage in 22-credit hours in clinical courses to gain the hands-on experience needed to execute care in an acute setting confidently. Upon completion, graduates will be able to:
Synthesize advanced knowledge from the humanities, sciences, and nursing science to promote optimal health outcomes for patients, families, and populations.

Analyze evidence-based findings to support advanced practice.

Collaborate with patients, families, and other healthcare providers to coordinate and manage care.

Evaluate the safety, quality, and cost-effectiveness of care.

Integrate technology and information systems to support learning and optimal patient outcomes.
At Neumann University, we prioritize learning-by-doing, so our graduates are equipped with the knowledge and skills to forge impactful careers. You can learn about our hands-on learning approach, dynamic curriculum, and flexible graduate nursing program at our upcoming in-person Degree Completion and Graduate Info Session on Saturday, March 18, 2023.
At the event, you'll learn more about our MS in Nursing Adult-Gerontology Acute Care Nurse Practitioner, network with faculty, learn more about your financial aid options, and develop an individualized plan for obtaining an advanced degree. Register today to reserve your spot!
Interested in furthering your career in nursing as an acute care nurse practitioner? Request more information. Have further questions? Book a meeting with an admissions counselor.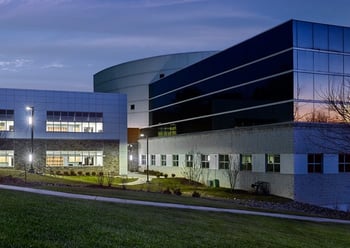 Click below to RSVP for our upcoming Degree Completion and Graduate Info Session
on Saturday, March 18!