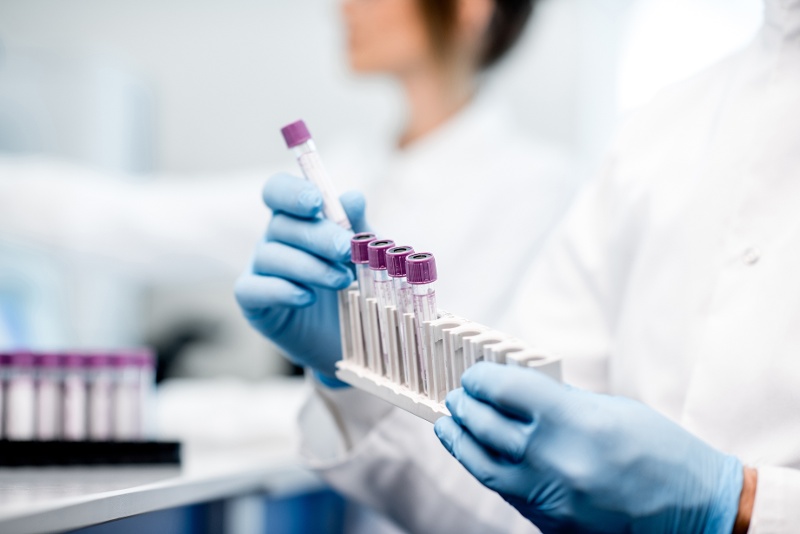 As we navigate the negative impacts of the 2020 global pandemic, there is a critical need for skilled, highly-qualified clinical laboratory science professionals — and it's only increasing.
In fact, did you know that 75 percent of all health care situations call for laboratory testing?
For this reason, clinical laboratory scientists who have the sought-after skills and training needed to conduct analysis in laboratory settings will fill a major, growing talent gap.
"Clinical laboratory scientists are the people testing for COVID-19, but we are the unseen sphere of the medical field. We need more testing. We need professional, highly-skilled, clinical laboratory scientists to conduct these tests."
— Dr. Sandra Weiss, Neumann University's Clinical Laboratory Scientist, Program Director
Benefits of a Career in Clinical Laboratory Science:
In addition to harnessing the power to combat global pandemics and save lives, the profession of clinical laboratory science is dynamic, and continually changing to reflect scientific and medical discoveries. Due to their educational background, professionals working in laboratory science enjoy a wide range of professional opportunities.
Here are just a few of the benefits of a clinical laboratory science career:
Secure a career with prestige.
Professionals working in this field have a wide range of exciting opportunities which impact both public health and individual well-being, such as:
Clinical Laboratory Scientist
Clinical Laboratory Technologist
Clinical Laboratory Technologist
Medical Laboratory Scientist
Senior Laboratory Technologist
Lead Laboratory Technologist
Research Laboratory Manager
Director of Laboratory Science
Science Laboratory Manager
Technical Instrument Expert
Instrumentation Sales Representative
Choose from a wide variety of work environments.
Many CLS professionals work in hospitals, but others choose to work in environments, such as:
Medical Diagnostic Laboratories
Physician Laboratories
Core Laboratories
Private Laboratories
Pharmaceutical Laboratories
Research Laboratories
Make a difference that really matters.
Clinical laboratory scientists make up some of the most talented, ambitious, and mission-focused medical experts in the field.
By performing and analyzing critical laboratory tests, these scientists diagnose dangerous diseases that can then be treated by clinical teams resulting in potentially millions of lives saved. As a professional working in clinical laboratory science, you could be involved in a career with significant impact on public health outcomes.
Getting a Clinical Laboratory Science degree at Neumann University:
At Neumann University, we are proud to offer two clinical laboratory science programs — both uniquely designed to equip you with the tangible analytical skills needed to investigate, analyze, and diagnose diseases.
These programs can be completed in two years or less, making them efficient, accessible and affordable ways to advance your career. These programs also adopt a flexible completion format; they are both able to be completed in an online, in-person, or hybrid format.
Neumann University has an excellent reputation in the educational and laboratory communities, and our graduates have a strong record of professional success — making both our NEW Master of Science in Clinical Laboratory Science and our Post-Baccalaureate Certificate in Clinical Laboratory Science strategic options for future medical experts looking to break into this field.
If you are interested in boosting your career with a clinical laboratory science degree, then we encourage you to connect with us:

Thinking about getting a clinical laboratory science degree? Download NU's resource: Save Time, Save Money, Save Lives — Get a Clinical Laboratory Science Degree!