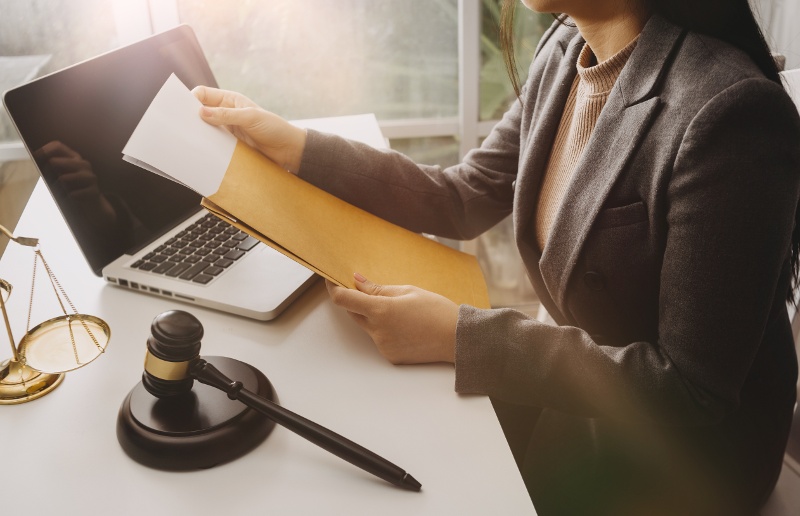 Coming fall 2022, Neumann University will offer a Master of Science in Forensic Psychology — a rigorous, dynamic graduate program for future forensic psychology professionals.
We speak with one forensic psychology expert, a professor at Neumann University, who will be pioneering the Analyst's Notebook in the forensic psychology degree program. Learn more about the Analyst's Notebook, including what it is and why it's important, from one of our notable faculty members, Jamie Maginnis!
What is Forensic Psychology?
A relatively new subfield of psychology, forensic psychology is a dynamic, competitive, and mission-driven field related to psychology and the law. As a discipline, forensic psychology explores the connection between human behavior and the justice system — serving as the application of psychology to issues relating to the legal system.
"Forensic psychology is a specialty in professional psychology characterized by activities primarily intended to provide professional psychological expertise within the judicial and legal systems."
—The American Psychological Association
With these definitions in mind, it's important to understand that professionals working in forensic psychology are tasked with improving the relationships between individuals and the legal system — by assessing, evaluating, and treating offenders and victims.
What first interested you in the field of forensic psychology?
I have a master's degree in law enforcement intelligence and crime analysis. I am excited to be a part of Neumann University's Forensic Psychology program.
I have always had an interest in why people commit crimes — what motivated them and their rationale to do so. As an investigator/intelligence analyst, I have been very inquisitive my entire life. I use my investigative skills to dive into people's lives and investigate their activities.
What is your current position? Tell us about your responsibilities.
I am currently a Senior Investigator for a law firm outside of Philadelphia and have been there for a little over 13 years now, investigating Corporate Securities Fraud, Consumer Fraud, Whistleblower/Qui Tam actions, etc.
Previously, I was an Intelligence Analyst with the Delaware State Police/Department of Homeland Security. I absolutely loved working alongside state, local, and federal law enforcement. Even in my current position at the law firm, I continue to work with retired FBI agents.
What brought you to Neumann University?
I've been teaching at Neumann for about 14 years in the Intelligence/Criminal Justice program. I was recruited by my previous professor, Ron Chance, from Saint Joseph's University to come teach at Neumann with him. He had taught my master's course (Analyst Notebook) and wanted me to come teach alongside him in the Intelligence program. It was a huge honor!
Tell us about the Analyst's Notebook. What is it, why is it important, and what kind of competitive edge does it provide to forensic psychologist students?
The Intelligence Track will bring forensic psychology students to IBM Analyst Notebook (AN). The Analyst's Notebook is a software product from IBM for data analysis and investigation. It reveals relationships between data entities and discovers patterns to provide insight to decision makers.
Tell us what kind of projects and/or tools that students master by utilizing the Analyst's Notebook?
The Analyst's Notebook brings to the program the opportunity for students to understand link analysis in a way that shows crime and behavior patterns for criminal enterprises and individuals.
Each and every FBI behavior analysis center has an analyst, and those analysts use AN to track and monitor criminal patterns and activity. My course will train students to understand and use this program.
By graduating with the MS in Forensic Psychology with the Intelligence Track, what kind of career opportunities are available to students?
Students will have the opportunity to put AN on their resume! The software costs agencies and corporations thousands of dollars to own and more so to train their employees. Our students will be ahead of other individuals who haven't learned to use a link analysis tool.
Having a master's degree in forensic psychology and AN will allow students to apply to federal and state jobs and become an intelligence analyst if they desire that direction.
What is one piece of advice you would give to a prospective student of NU's upcoming master's degree in forensic psychology?
This program is an amazing opportunity to learn so much. Utilize your professors knowledge and experience as much as possible!
LEARN MORE ABOUT NEUMANN'S NEW MASTER'S DEGREE IN FORENSIC PSYCHOLOGY — Get in Touch with us today!
At Neumann University, we are proud to offer a Master of Science in Forensic Psychology — a complex and competitive graduate program for future leaders in the field of forensic psychology (coming fall 2022).
Your questions are important to us, so in the meantime, we encourage you to connect with us — we can't wait to help you land your dream career in forensic psychology!
Thinking about getting a master's degree in forensic psychology?
Learn more about the careers in forensic psychology with NU's Forensic Psychology Guide!