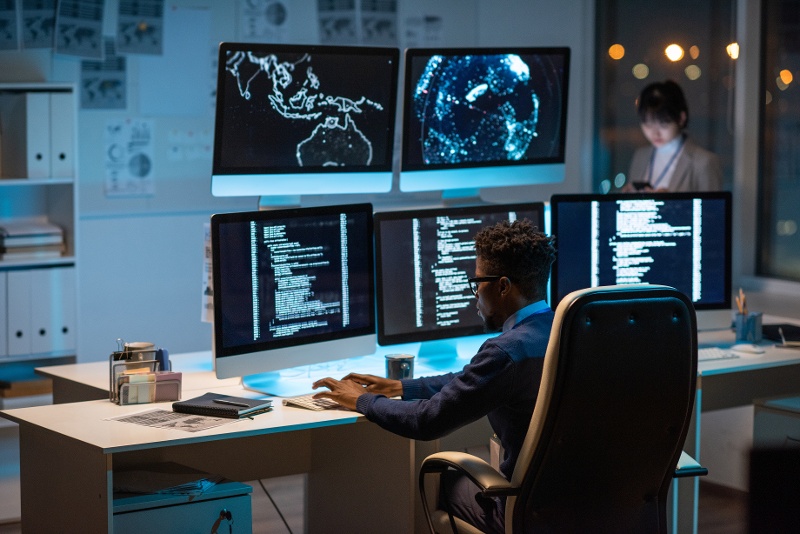 Making the decision to obtain a graduate degree — no matter your industry of choice — is an investment of time, money, and energy.
While a bachelor's degree is a great way to break into the cybersecurity field, a master's degree develops sophisticated skills coveted at higher levels throughout the security ecosystem.
In today's rapidly evolving technological landscape, there is a critical need for experts who can learn emerging technologies and develop new, groundbreaking technological security systems in the cybersecurity job market.
With all this in mind, we had the opportunity to talk with one such cybersecurity expert who was able to provide some practical tips related to breaking into the field — keep reading for a Q&A with Krista Arndt, Director, Security GRC at Voyager Digital.
Tell us a little bit about yourself. What is your name, age, location, and academic background?
I'm Krista Arndt, 38, and I'm from the greater Philadelphia area. I have a bachelor's degree in biology from Felician University where I played college basketball.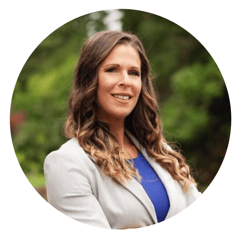 My professional achievements include achieving CRISC (Certified in Risk and Information Systems Control) and CISM (Certified Information Security Manager) certifications, self-educating in cybersecurity, and ultimately, having the opportunity to serve as a Deputy CISO and Security GRC Director. I also serve on two WiCyS Delaware Valley committees to provide support and mentorship for women interested in pursuing a cybersecurity career or to further their education.
I'm currently serving as Director, Security GRC for Voyager Digital.
What are your day-to-day responsibilities within your position?
The short version of what I do encompasses assisting the organization with developing and maintaining a security program that supports business objectives while ensuring the confidentiality, integrity, availability, and privacy of our customers' crypto assets/information is maintained.
It is really important for a Security GRC leader to understand the business you support and to be a strategist on how best to build your governance, risk, compliance, and training programs to enable the business's need for agility, while effectively implementing strategic security practices.
What are some trends you see emerging in cybersecurity today?
Attack surface expansion by way of the "work from anywhere" culture that many companies are transitioning to, and also, including attack surface expansion by way of outsourcing to third party providers for many businesses' day-to-day digital needs.
There has been a large shift over the past few years from a chief information security officer being just a technical subject matter expert to having a deep knowledge of business and how a company functions in order to make more informed and more strategic decisions in relation to how the security organization can protect, support, and benefit the business.
Security is also being used as a marketing differentiator in many industries. I also see more emphasis and resources being dedicated to training and awareness. When security-mindedness becomes second nature and is naturally ingrained in everyday autonomic (involuntary) habits, employees become the first and most effective line of defense.
In your opinion, why are cybersecurity professionals so sought-after today?
There are so many subject matter areas of expertise in the cybersecurity field, and the supporting technology continues to advance in complexity. This complexity paired with business processes moving from manual to digital during what was dubbed the "digital transformation" a few years ago, resulted in a shortage of talent.
In short, the field needs more skilled cybersecurity professionals now than ever before.
In light of today's competitive landscape, what is the value of pursuing a master's degree in cybersecurity?
A master's degree in cybersecurity will prepare a practitioner to be more effective right out of the gate.
There is an extensive amount of content to be covered and so many complex subject matter areas of expertise in the cybersecurity field. For this reason, taking the additional deep dive into some of the most critical facts of cybersecurity by means of a master's degree will help a practitioner take a more well-informed approach to decision making and prepare the practitioner early on for what to expect in a leadership role in the future.
Why should prospective students pursue Neumann University's Master of Science in Cybersecurity?
Neumann University's Master of Science in Cybersecurity is rich in practical information and marketable skill building. This carefully-curated program focuses on teaching students how to manage some of the biggest challenges in today's cybersecurity field, which makes any graduate an immediate asset to the industry.
The program not only focuses on conceptual education, but prepares students with the understanding of what is required to take on security leadership roles in the future. Neumann offers a well-rounded program that not only has an excellent mix of in-person and digital learning options, but that also offers a highly-respected and well-connected "hands-on" facet to the program, with the ability to place students into internships with reputable companies, giving students a head start on real-world experience in applying what they've learned in the classroom.
Neumann's admissions professionals and faculty are also excited to dedicate time to mentor those who are interested in making industry connections.
If you could give one piece of advice to a prospective student who is hoping to break into the field of cybersecurity, what would it be?
Be a chameleon.
Pair real-world experience with what is learned in your cybersecurity educational track to gain a more holistic view of how to perform cybersecurity functions and perspective of how what you do informs systemic risk, affects the rest of the company, or even helps shape governance and sets a precedence for an entire industry.
Companies love to see experience in other areas rather than just cybersecurity. Pair your Neumann master's degree in cybersecurity with a project management certification or a minor in something related to set yourself up for a specific industry.
Ready to break into the field of cybersecurity? Learn more about NU's new Master of Science in Cybersecurity!
At Neumann University, we are committed to graduating the next generation of cybersecurity professionals who can make a difference in countless industries and organizations.
By joining our community at Neumann, you will experience an environment where your hopes and dreams are possible — where you will be challenged to think critically and equipped with the skills to make an impact on the world.
If you're interested in learning more about boosting your career with a Master of Science in Cybersecurity, then we encourage you to get in touch with us!
Download "Is a Degree in Cybersecurity Worth It? Neumann University's Guide to Achieving a Master of Science in Cybersecurity" to learn more about jumpstarting your career in cybersecurity.