Should WWE have events in Saudi Arabia?
Anthony Lonetti
Apr 22, 2022 12:37:11 PM · 2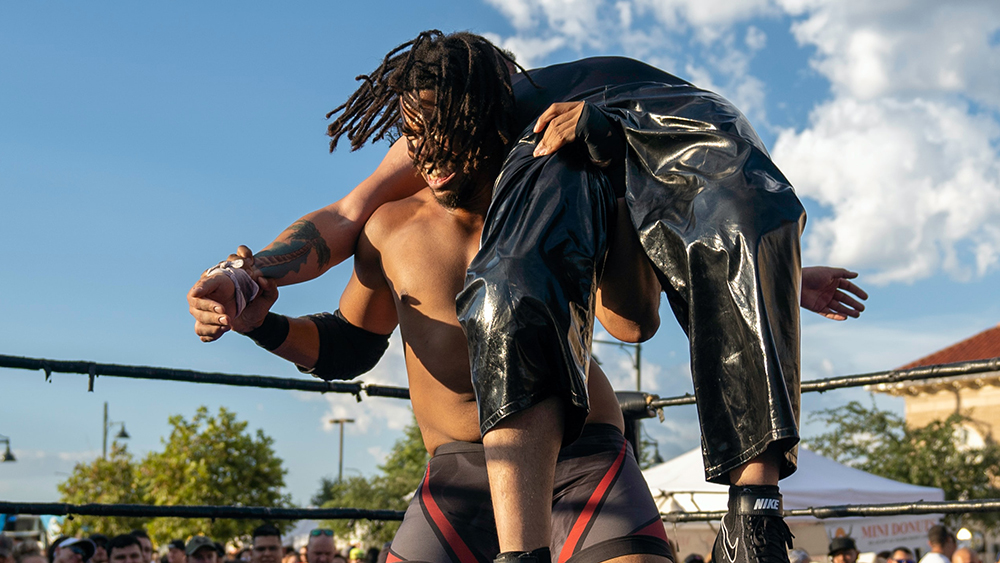 The WWE heads back to Saudi Arabia for the Elimination Chamber premium event on Feb. 19th, 2022.
World Wrestling Entertainment, the biggest wrestling company in entertainment history, is currently embroiled in controversy due to a contract it signed with the Saudi Arabian government. The move has upset many of its fans. In this piece, we'll discuss the positives and negatives of WWE running premium events in Saudi Arabia, and whether you should stand for it or not.
First, what makes Saudi Arabia controversial? Saudi Arabia is a monarchy where freedoms have been limited.
"Saudi Arabia faced unprecedented international criticism in 2019 for its human rights record, including the failure to provide full accountability for the murder of Saudi journalist Jamal Khashoggi by Saudi agents in October 2018, as well as the country's dismal treatment of Saudi dissidents and human rights activists," according to the Human Rights Watch.
WWE is looking past that to get $50 million from the Saudi Government's General Authority for Entertainment for two shows per year. From a business perspective, that is a major deal. A 10-year deal with the Saudis gives WWE a whopping $500 million in revenue.
This is also a win for Saudi fans of WWE. The fans get to witness their favorite WWE superstars and legends live. That is an amazing experience they otherwise would never get.
This has to be balanced against Saudi Arabia's bad record on human rights. (Female wrestlers were even banned until 2019.)
"The spotlight was back on WWE's controversial deal with Saudi Arabia last week when the White House released a report holding Crown Prince Mohammed bin Salman responsible for the gruesome 2018 murder of Washington Post journalist Jamal Khashoggi," wrote Mark Orchard on the website Last Word on Sports.
Beyond that WWE events in Saudi Arabia have not always run smoothly.
Chaos erupted at WWE's Crown Jewel event in 2019 wrestlers and their crew were stranded on an airport tarmac causing them to miss Smackdown Live! in the US.
Then there is the quality of the shows themselves. Crown Jewel in October of 2021 was believed to be the best WWE event in Saudi. Many wrestling fans enjoyed the event and the quality of the show, but that was not the case with other events that featured washed up stars, like the Undertaker and Goldberg, and lame storylines.
On the flip side of that, Goldberg is now set to face Roman Reigns for the WWE Universal Championship at Elimination Chamber, an opportunity that can revive the fortunes of any full-time wrestler.
So, what's the verdict? Should WWE continue to run shows in Saudi Arabia or should it try to pull out of the contract?
In my opinion, WWE should continue to run shows in Saudi Arabia, but with some changes. It could do one show a year and make it a major event. It should have more upcoming superstars for the enjoyment of the Saudi fans.
It's also important to note that WWE hasn't had a travel issue since the Crown Jewel event in 2019 and now women are allowed to perform in Saudi Arabia. Indeed, more and more of them are taking to the mat.
Saudi Arabia's government may still be an issue, but this relationship isn't political (and neither are the Saudi fans), it's about business.
Further, professional wrestling and sports entertainment are meant for everyone regardless of their government. Imagine if you lived in a country where you couldn't go to a WWE show? If you are a fan, it would sadden you.