What to expect when you are a freshman in college Here
Tyla Hunter
Oct 29, 2022 5:49:30 PM · 2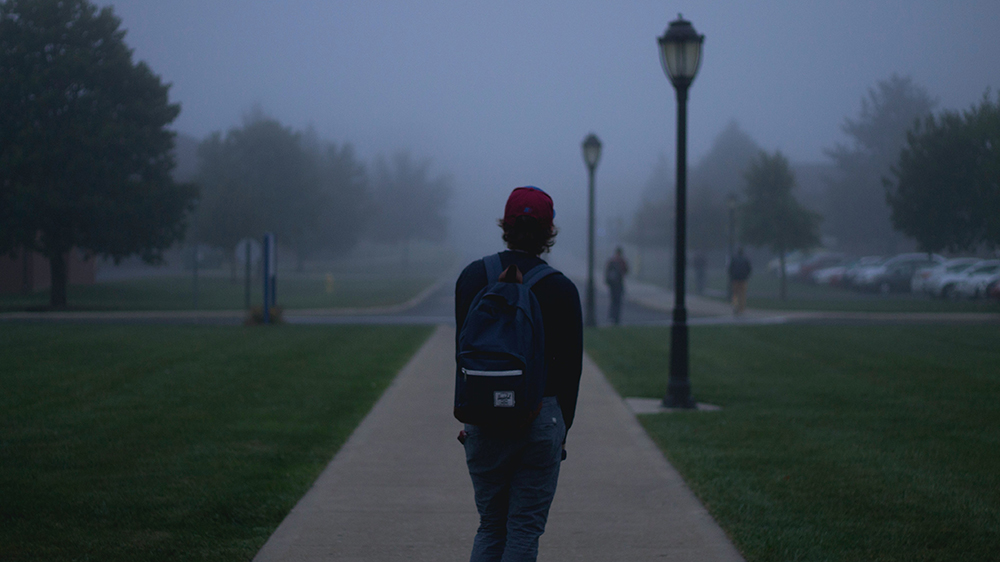 What can we expect when we are freshmen in college? That's a good question and the truth is none of us really has the answers. When we first arrived on campus, a few of us had an idea of what it was going to be like, based on what we saw on tv or what we have heard from a friend. However, as I interviewed a group of freshmen at Neumann university, I was amazed to hear a range of different responses from each one.
For instance, students informed me on their thoughts about their classes, majors, and what it was genuinely like to be a new student on campus. In fact, a comment that surprised me the most was from Margaret Ensell, who is a communications major, minoring in digital media. When she stated that she thought ''the professors wouldn't know who you are or what your name is," she believed that college would be like what you would see in the movies.
Now, we all know when we arrived on campus, we were fearful that we might not be able to get as much free time as we would like to, for going out with your friends, hanging out on the campus, watching tv, or even having downtime by yourself. First-year students probably thought this year would be tough, and filled with nothing but exams, homework assignments and lots of studying. Well, the good news is that this expectation is not entirely true.
Another student I had the pleasure of speaking with is Hayley, who is in my INT class. Haley is a nursing major, and she said she ''expected for her class schedule to be busier, harder." But she was surprised to see that classes are more spread out, which makes it easier for her to stay on track.
Caitlin llewellyn, a bio major, admitted that she "expected it to be busy,'' but she told me that she has downtime more than she expected. As I interviewed people from my classes, some of the common answers were that people believed that college would be more intimidating than it is.
Danica Pedone, who is a communication major, expected ''to meet new friends." She believed that the life of college was an ''adjustment," but overall, she said her experience so far here at Neumann opened and ''broadened her horizons."
College in general is like a steppingstone to a new path in life. It prepares you for adulthood and the responsibilities that come with becoming an adult. As a freshman, I believe it's okay to have no clue about where to start. This is what college is here for. It's here for self-discovery, change, learning lessons and applying them to our mistakes, and turning our defeats into successes. But most importantly, college is here for the experience. The four years at college are here to help you grow and prepare yourself for the best version of you.
Destiny Casino, who is a freshman majoring in business finance, summed up the freshman experience well. ''I call this part of my life the in between. I am technically an adult but I'm not. This is the time where I find myself, the time where I make mistakes and the time where I shape me as a person.'