In a few short months, I will be packing up my belongings and moving to Cincinnati, Ohio to do a year of service with Mercy Volunteer Corp.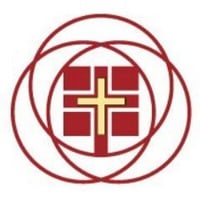 Truthfully? I was so nervous. It felt like I was going to be experiencing so many changes at once. I found myself so excited, but also very hesitant as well. For me, change was something that never really came easy to me. After being in quarantine and physically distancing for the last few weeks, I have found something discovered something about myself through all of this: it has given me the chance to develop and practice tolerance and perspective. I now know that I can tolerate and gain acceptance when things do not go as planned. I also have been taking the perspective of replacing the word change with the word opportunity. For example, this opportunity gave me a chance to face and overcome unexpected challenges, which I believe is one of God's ways of preparing me for the next phase of my life. The nervousness is still there, but I have gained much more excitement. As we all know, the journey of being human contains some very difficult challenges. However, it gives us the beautiful opportunity to show resilience and build a sense of living hope.
Living hope. Reflecting on the readings from this week, those are the two words stuck out to me the most. In the second reading, 1 Peter says, "in his mercy gave us a new birth to a living hope."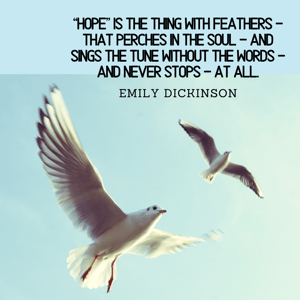 I think it is lovely and a bit funny that God always finds a way of showing us that he has us, and that everything is going to be alright. During these times, it is a bit hectic and tests many of us. But I believe that there is not an absence of hope, but instead, an opportunity to practice a deep amount of hope.
As I prepare to leave Neumann, I have so many hopes for myself and for others. I hope that I am able to take all of the life lessons I have learned at Neumann and share them with others. I hope that my classmates who are set to graduate in May are so very proud of themselves. Even though things are different, it does not take away from all of your hard work. I celebrate every one of you each day. I hope that the underclassmen at Neumann develop an appreciation for themselves and the work that they are doing to help them not only to graduate, but to prepare them for their bright future. I hope that the Neumann community stays strong during these unexpected times. We are all brothers and sisters who are caring for each other and supporting each other, which is truly beautiful. I am so blessed to be a part of this community. Finally, I share my gratitude towards you, for reading this and letting me share part of my journey with you. Thank you and keep the hope alive!