"Do to others as you would have them do to you." - Luke 6:31
How often do y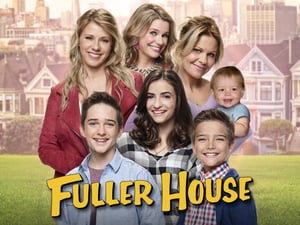 ou stop and reflect on your life? In today's world we do a lot for ourselves. We go to the gym. We drink kombucha. We eat kale. We take some time away from work or class to binge watch the newest season of Fuller House. We benefit greatly from these moments, but how often do we take the time to do some serious soul searching? Professor Joe Glass often poses the question: "When do you get your thinking done?" In Sunday's gospel, Jesus gives us a lot to think about.
Do we ever stop to think about how we treat others? Do we take the necessary time to understand how much our actions affect others? Jesus references two categories of people in this week's Gospel passage: 1) those you know and love, and 2) your enemies. Jesus' usage of hyperbole helps to illustrate an important point, but he probably intended to challenge us to think about how we treat those whom we do not know, the stranger. As we have heard countless times from the story of Francis and the lepers, we are called to seek out the outcast and walk with them.
Last weekend, 26 students ventured to Long Beach Island, NJ to attend SEARCH 21, and this weekend 14 students will be traveling to Beaufort, SC and Lafayette, LA for their spring break to serve with local Habitat for Humanity affiliates. These service immersion trips encourage our Neumann students to pause their lives and step out of their comfort zones. More importantly, they provide great opportunities to do some thinking.
Take some time over spring break to do some thinking. Relax, refocus, and listen to what God wants for you:
"Stop judging and you will not be judged.
Stop condemning and you will not be condemned.
Forgive and you will be forgiven.
Give, and gifts will be given to you;
a good measure, packed together, shaken down, and overflowing,
will be poured into your lap.
For the measure with which you measure
will in return be measured out to you."
- Luke 6:37-38
---
Just a reminder, due to spring break, we will not have a 7:00pm Mass this Sunday in Sacred Heart Chapel.
Weekend Schedule:
Saturday, 2/23 at 4:30pm, Our Lady of Angels Convent
Sunday, 2/24 at 11:00am, Assisi House