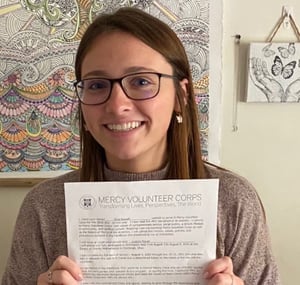 When I reflect over the past few months of quarantine, the word community comes to mind. Communities can be formed virtually anywhere, and is defined as a group of people who share common interests and goals. I have had the privilege of growing deeper in many relationships over this past year and gaining many communities. The beautiful thing to me about community, is the radical acceptance that comes along with it. No matter where one has been, their struggles, or flaws, community gives a person a safe place to feel seen and loved. The support has been so helpful and much appreciated during these trying times. I am so excited to say that I will be gaining some more communities very soon.

In a little over a week I will be heading from the east coast to the mid-west. More specifically, I will be moving to Cincinnati, OH. I will be serving as a Mercy Volunteer at Lydia's House, which offers safe, stable, and supportive housing for women in crisis and their children. I will be a Housing and Family Advocate helping with guest accompaniment, house management, non-profit work, and community life. When it came time for me to choose my service site, I was in conversation with my service coordinator and I told her how much I loved communities and the healing power they have. She suggested this site and I automatically fell in love. I had my interview with Lydia's House and felt an automatic connection. I really look forward to starting!
I was able to do zoom meetings with the other Mercy Volunteers who will be living with me. We will be sharing meals and many experiences together. We each come from different backgrounds, different states, and we will each be at a different service site and I am very excited to get to know them more and explore a new city together.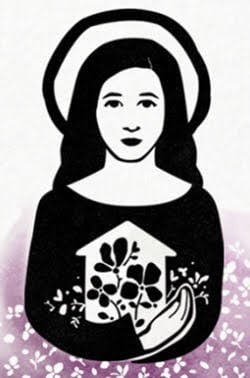 However, I am also leaving some communities behind. I know for certain that I am only leaving them physically: I will carry each person in my heart and I know that they are only a phone call, text, or e-mail away!
I would be lying if I said I was not nervous for this transition. However, I have found so much clarity and peace with my decision to join MVC and serve at Lydia's House. To think that this would be what I was doing after college was not on my radar until about two years ago. When I finally made the decision to do it, I had a huge weight lifted from my shoulders, it was definitely a sign from God that this is what I am supposed to do. I am ready and so very excited for this adventure. To those who have supported me over this journey, thank you so much. I cannot wait to tell you all about it!