I give you a new commandment, says the Lord: love one another as I have loved you. - John 13:34

For who do you know that really knows you, knows your heart? And even if they did, is there anything they would discover in you that you could take credit for? Isn't everything you have and everything you are sheer gifts from God? So what's the point of all this comparing and competing? You already have all you need. You already have more access to God than you can handle. 1 Corinthians 4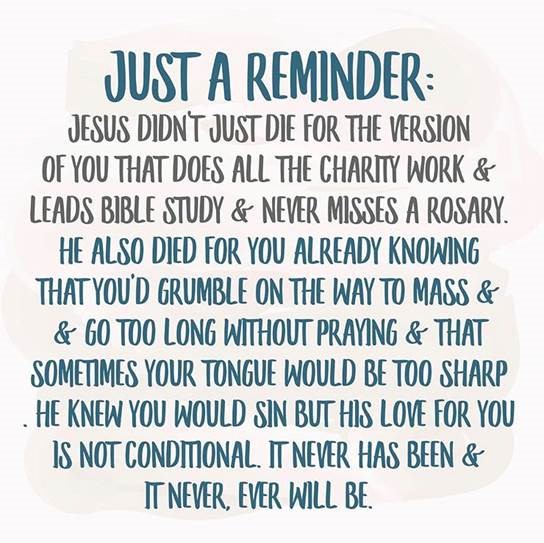 This week's readings and last week's Agape Latte message from Dr. Glass remind us that God is loving, forgiving, and with us through every moment. Read this week's reflection by Mary Cardie '24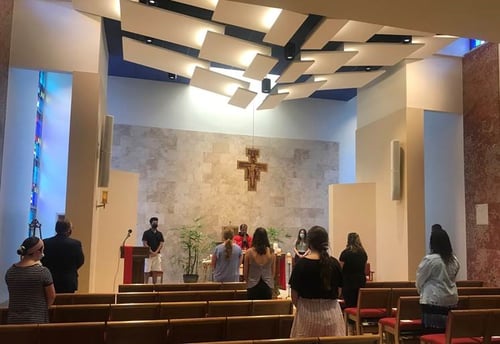 For recalling that God is with us in all occasions, check out this prayer index, and find the perfect prayer for any time you can't find the words.

When you need a community for prayer, join the Prayer Line, Thursdays at 7pm or complete this form to express interest in a weekly Bible Study.

And of course, join us for 7pm Mass on Sundays and daily Mass at noon.

If you would like to request an intention for daily Mass in the Fall Semester, fill out this form.
Election 2020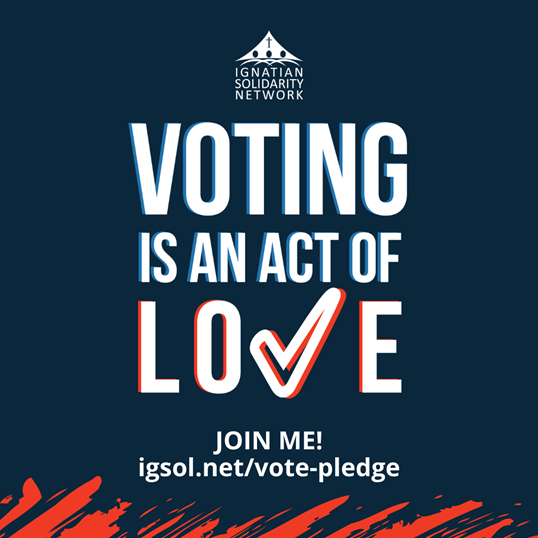 We are about 7 weeks from the election. What are you doing to be an informed voter? Check out the Ignatian Solidarity Network's Voting Is an Act of Love Campaign and take the pledge to express God's love through an informed vote.
For another fun way to get informed, hop on the bus with the nuns!

"You have a ticket to ride this year's Nuns on the Bus! Explore the stops on the map to learn the importance of being a Multi-Issue Voter and why Who We Elect Matters. Complete your own journey by visiting 30 or more stops to receive a special thank you gift. Begin your Nuns on the Bus Trip!"
September 1 - October 4 is the Season of Creation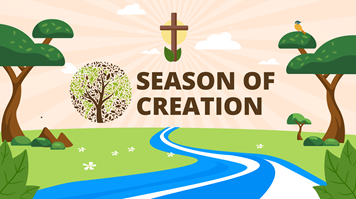 This week's environmental challenge:*
Emphasis on Community involvement and participatory action to care for creation at the local, regional, national and international levels: promote advocacy and people's campaigns, encourage rootedness in local territory and neighborhood ecosystems, etc.
Sign a petition, call, or send a letter/e-mail to an elected official on an environmental issue each day/week of the Season of Creation.

Research local environmental issues your community faces and take actions each day to get a community group together to create change.

Plan and implement a weekly litter pilgrimage in which a group of people walks around picking up trash while also stopping periodically to pray (only do this if physical distancing is possible for your group).
*Environmental challenges are from the Ignatian Solidarity Network
CM Picks for the Week:
Game: All Saints Tournament
Book: No One Is Too Small to Make a Difference, Greta Thunberg
Movie: Wall-E (For reflection: What story about the environment does Wall-E tell?)
Podcast: Speak to the Earth and It Shall Teach Thee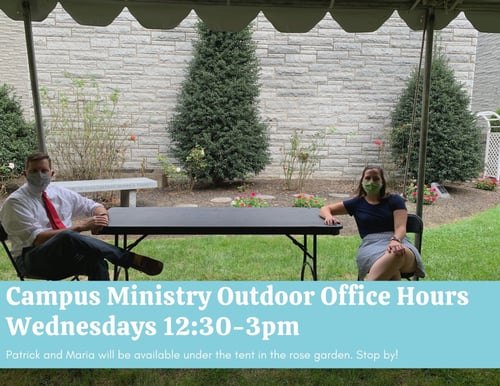 We hope to see you on Wednesday!