Happy Franciscan Mission Week!
Yesterday was the Feast of St. Francis of Assisi.

Join Bridget McTiernan '22 as she reflects on yesterday's Mass readings.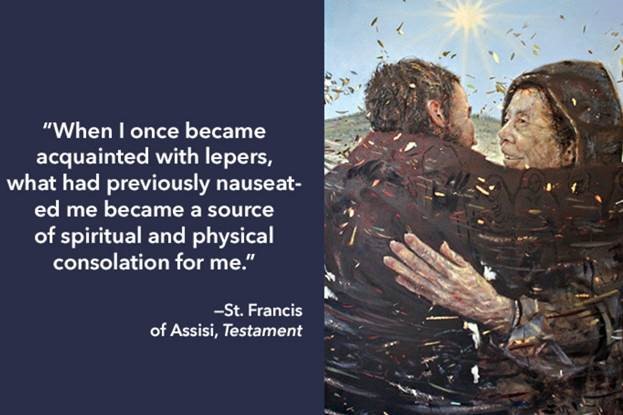 "The embrace of Francis and the leper has a lot of energy and movement because it was a powerful moment that still affects us today. We learn how God is indeed living in all people, and that when we embrace the equivalent of leprosy in our own lives, we find love is hidden within it."
What spaces of encounter do you create today? Reflect on how we can live like Francis: The Courage to Change: Wisdom from Assisi (image and quote taken from this source).
"What he opens no one can shut, and what he shuts no one can open." Rev 3:7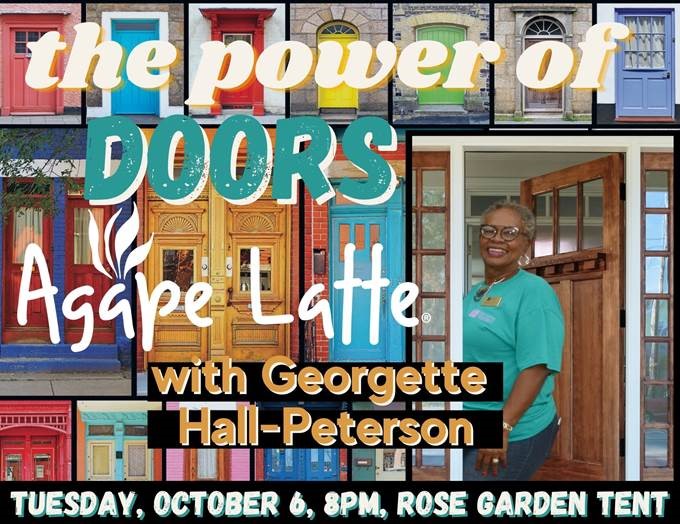 Join us for Agape Latte on Tuesday! Bring your own blanket and enjoy some coffee, tea and sweet treats as Georgette Hall-Peterson shares her story of faith!
Most known characteristic of St. Francis? He loved ALL creation.
Let's celebrate by enjoying and appreciating the outdoors and our beloved animals: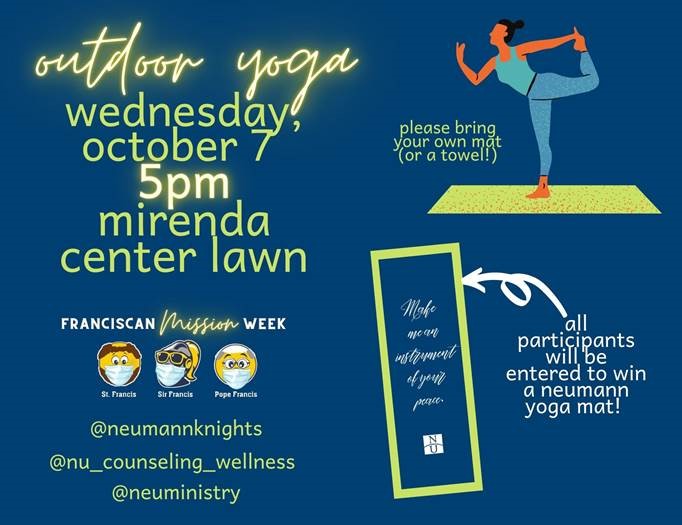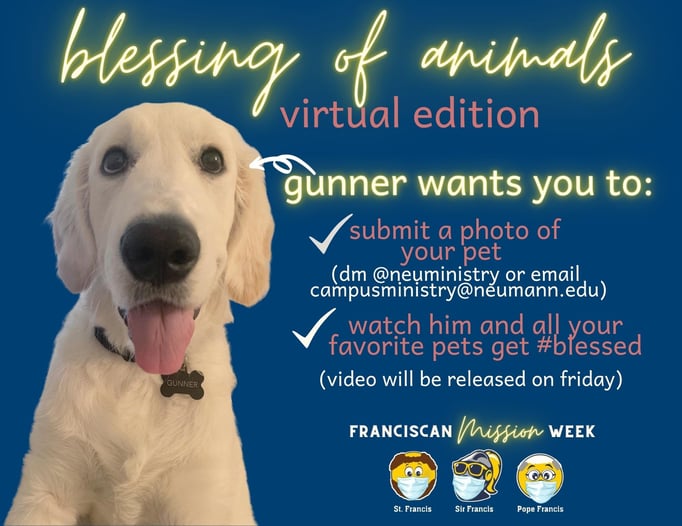 Pause in Prayer this Franciscan Mission Week:
​Wednesday, 7:30pm - Bible Study with InterVarsity
Thursday, 2:30pm - Guided Prayer Walk on Campus Sign-Up
Thursday, 7pm - Prayer Line with Mya McQueen
In case you missed it, check out Fr. Suresh's video
reflection on the life of St. Francis of Assisi:
Preach through action: check out the many virtual service and advocacy options available to you!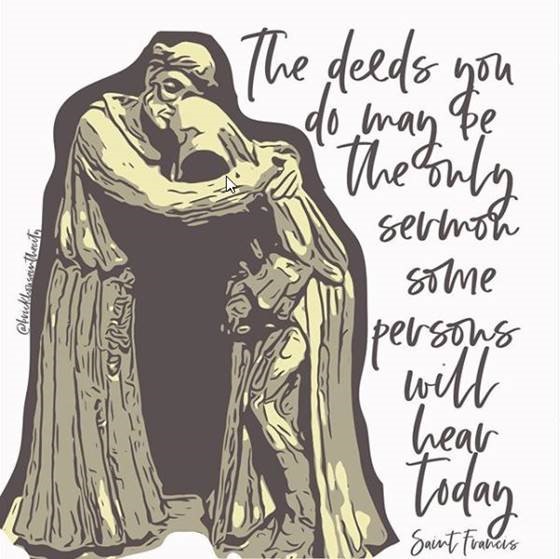 CM Picks for the Week:
Instagram: @franmissionserv - a partner for our San Damiano Program, and option for post-graduate service!
(Meet them and others at the Franciscan Service Network Meet & Greet on Wednesday at 5pm)
Book: Pope Francis Takes the Bus (And Other Unexpected Stories), by Rosario Carello
Podcast: The Francis Effect