"Loving your neighbor does not have to be a grand gesture with balloons, confetti, and a gigantic sign, it can often be something small." - Bridget Kane '23

Read Bridget's full reflection, "Coming Together at Six Feet Apart," here.

Each year, several alumni go on from Neumann to spend a year in service. Read about Annie McCaskill's current experience serving and living in community in Nashville here.
Sign up for the Virtual Post Grad Service Fair on Tuesday from 5:30-7:30 here - there will be 40+ service organizations represented!
Voting is an Act of Love

Election Day is NINE days away! The perfect amount of time to pray this Election Novena* for wisdom and unity in our country.
*A novena is a meditative prayer that is said over the course of nine days.
November is the Month of Remembrance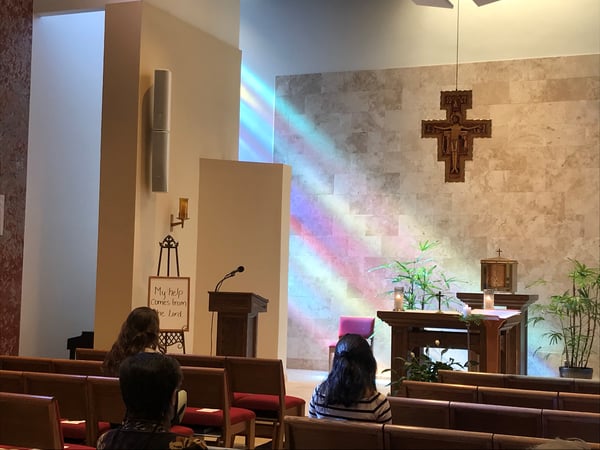 We remember and pray for all those who have died, especially this past year.
Complete this form if you would like to request a Mass to be celebrated in remembrance of a loved one.
ICYMI:

Check out ReTREAT Yourself every Friday on Instagram! Above: this past Friday's prompt.
As the weather gets colder, we will be switching from outdoor office hours to a weekly radio show. Tune-in to the Retreat Yourself Radio Hour every Wednesday at 2:00PM on WNUW!
We'll be featuring music from the Retreat Yourself playlist and discussing various topics of faith!
Coming Soon...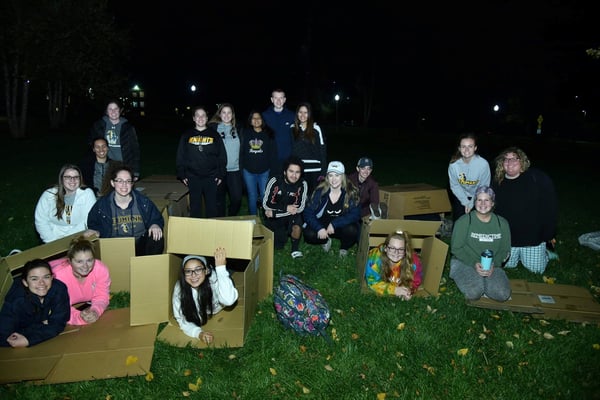 Hunger and Homelessness Awareness Week! November 8-13, 2020
Stay tuned for more info on a food drive, a documentary viewing, and Agape Latte! Sign up now for the annual Sleep Out for Homelessness on November 11.
CM Picks for the Week
Music: Autumn Acoustic
Movie: Coco (Disney +)
NU Radio Show: Retreat Yourself Radio Hour! Wednesdays at 2:00PM (Use the Neumann Media App!)