How can you love God (and yourself) with heart, soul, strength, and mind? Use the image below as a guide!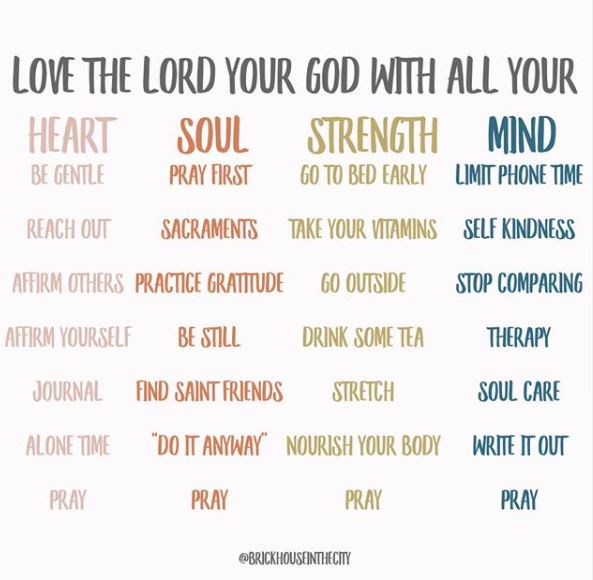 Sunday, November 15, 2020
"We are here on earth with a mission, we have to stop being the lazy servant and do what the other servants did. The multiplied the talents the master gave, so we have to do the same with what God says to us." - Maria Delgado ' 24
Read her full reflection here!
Virtual Mass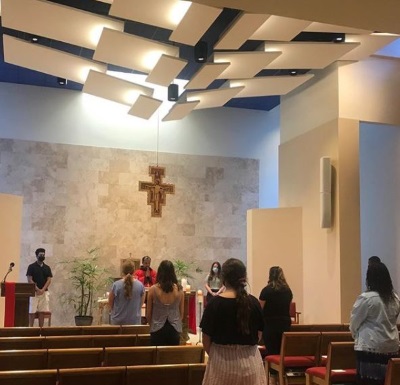 While Mass will no longer be offered in-person on campus, we encourage you to check t​​​​​​​he schedules for local parishes, all of which are offering virtual Masses: Church of St. Joseph, St. Francis De Sales Church, and St. Mary Magdalen Parish.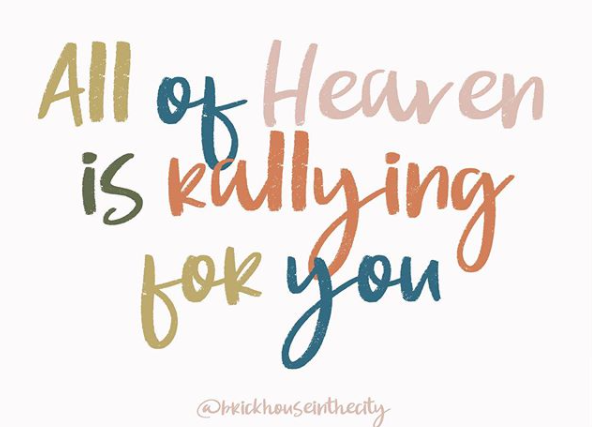 "Leave the care of your affairs to me and everything will be peaceful," Jesus promises on day one of the Novena. For anyone desiring to rest in the heart of the Lord, particularly in a time still marked by lingering uncertainty, the Surrender Novena is an indispensable spiritual practice." Click here!
Hunger and Homeless Awareness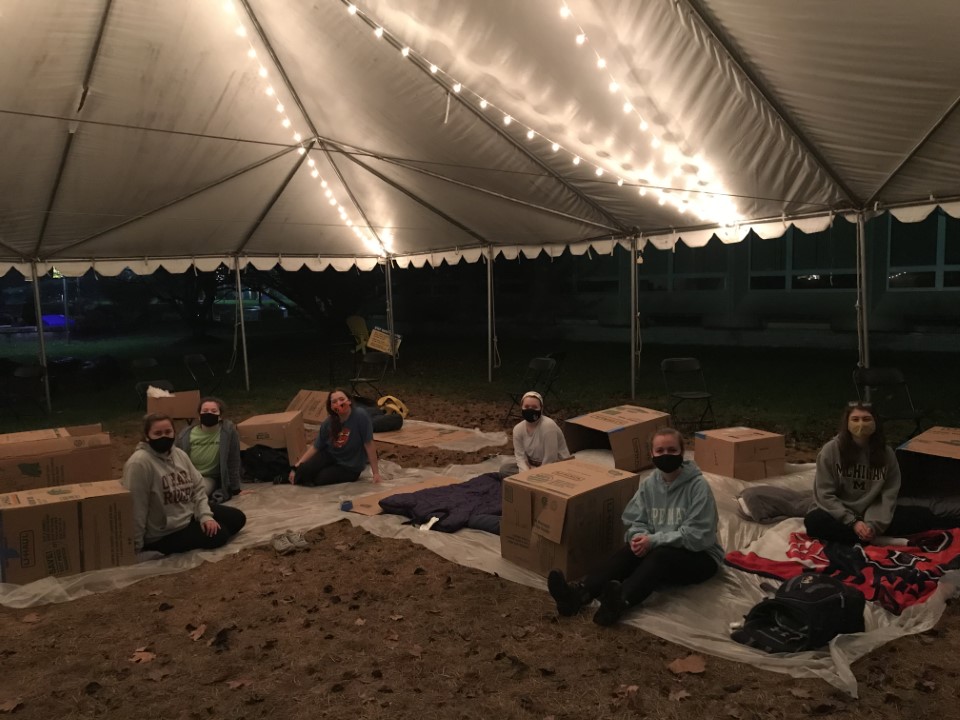 Sleep Out for Homelessness on November 11

How can you continue to reach out to those in need during this season of giving? The Padre Pio Friary (home of Chaplain, Fr. Suresh!) serves the community in the Frankford section of Philadelphia. Check out this wish list, with items most needed to serve mothers in the community.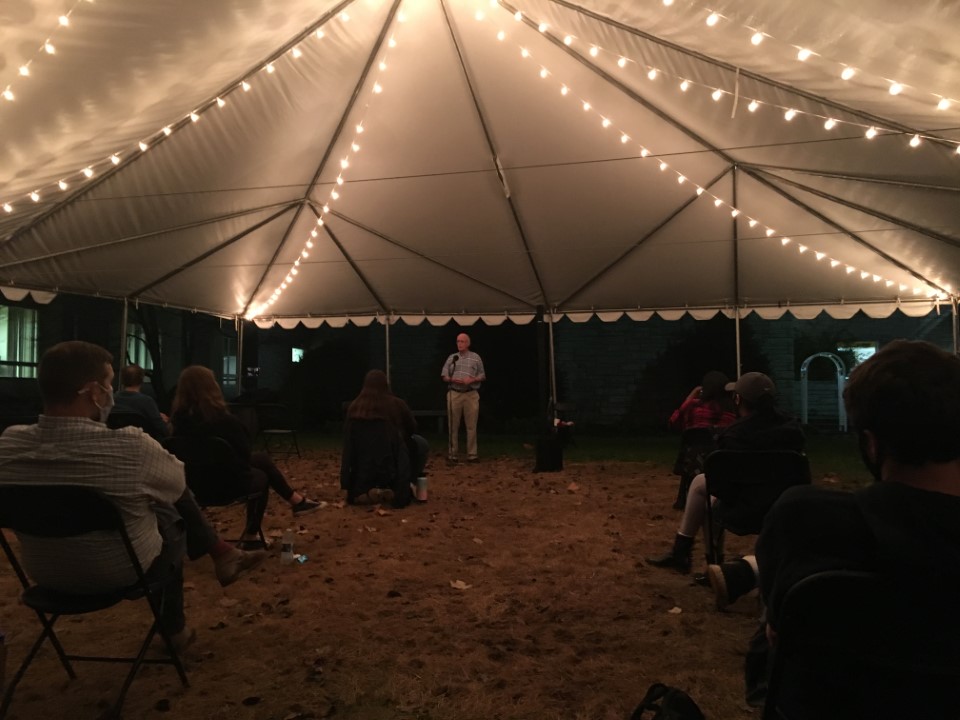 While we celebrated Hunger and Homelessness Awareness Week on campus last week, it is celebrated nationally this week. Tune into the Wellness Radio Hour on Wednesday at 12:00pm for a conversation on issues of hunger and homelessness.
If you don't already, be sure to follow @neuministry on Instagram for ongoing remote prayer opportunities!
Sundays at 8:30pm - The Word (with the Counseling Center)
Wednesdays at 2pm - Retreat Yourself Radio Hour
Wednesdays at 7:30pm - Bible Study
Thursdays at 7:00pm - Prayer Line
Fridays - Retreat Yourself!
CM Picks for the Week
YouTube: "Our Home" (by DePaul USA, in case you missed it last week!)
Playlist: ​​​​​​​Thanksgiving Vibes
Movie: The Human Experience (Available on Prime)