YOU GOT THIS!
You've exercised your minds all semester, and the final race is here. The finish line is so close! Mission and Ministry wishes you all the best as you complete your final exams. Don't forget to take some study breaks and exercise your faith too.
Sr. Linda DeCero, OSF, shares a hug through prayer.
Use these prayers to get you through finals week!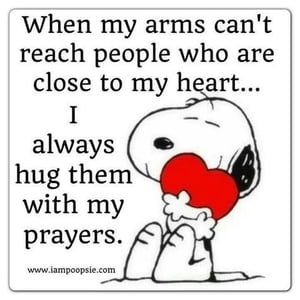 STUDY BREAKS:
"It's Easter Season - or as the kids say, SZN, and we, as Christians are supposed to be filled with great hope." If you lose your focus while studying, take a pause with Patrick McKenzie's full reflection on the Fourth Sunday of Easter Readings or Fr. Suresh's homily for the week.
Let's continue to build community!
Whether you're celebrating that you've submitted your last paper, or in need of a social study break, join us at 12:00PM on Thursday for Virtual Campus Ministry! Join the video call with this link.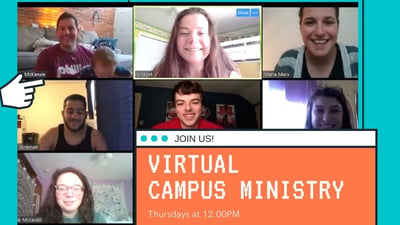 A great way to give your mind a break is to get moving. Get outside (safely) and experience running as prayer. Make it practice for Neumann Recreation's Close the Books 5k!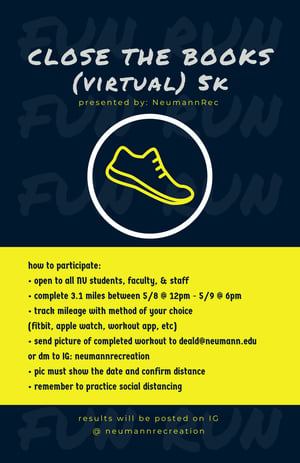 May is the month of Mary!
When you need some support during studying, turn to Our Mother, Mary. Use this guide for praying the rosary, or join the Archdiocese of Philadelphia for praying the Rosary every night at 8:00PM.
"I want to see the sunrise because I want to see how God is going to show up."
Maybe you're already up early to take a test, maybe you should be up early to start studying. Take this opportunity to check out the sunrise, and let yourself see how God is showing up.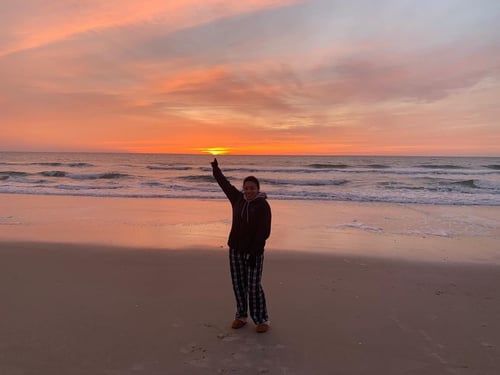 CM Picks for the Week:
Music: No Words, Just Vibes for Studying
Recipe: We wish we could be flipping some pancakes for you this week.
Instead, treat yourself to some easy homemade pancakes to fuel that studying.
TV: The Office, Season 4 Episode 1: Fun Run (Netflix)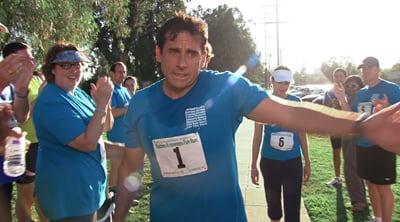 Channel your inner Michael Scott (maybe skip the Alfredo sauce), and cross that finish line! We are cheering for you!