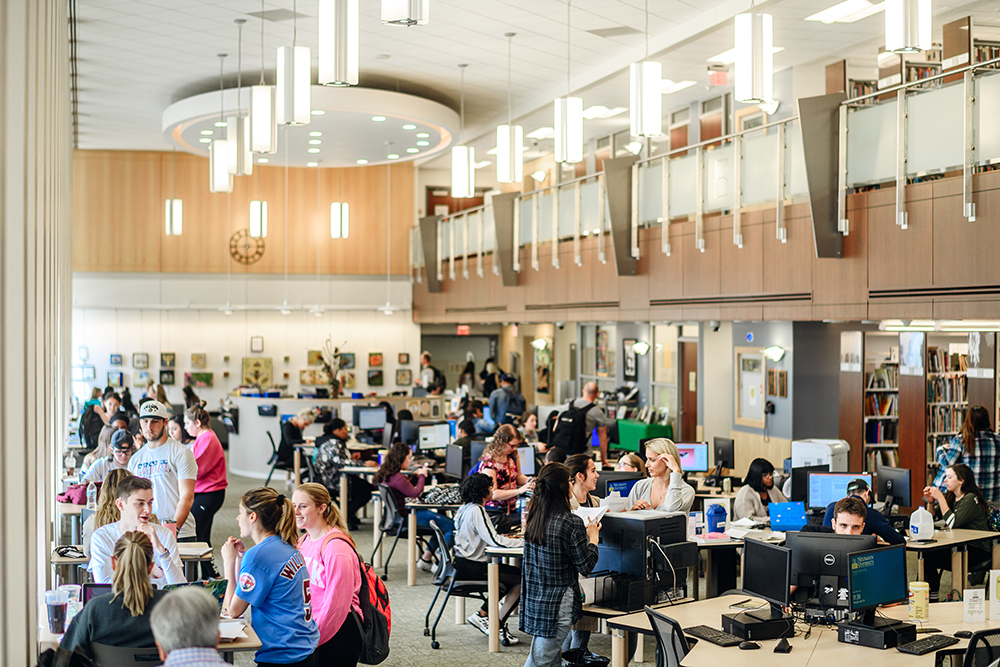 When Dr. Janet Farahmand taught Neumann University nursing students from 1990-2003, she often met with them and faculty colleagues in the library, one of her favorite campus locations.
Because of a generous bequest of $1.4 million from Ahmad (Alex) Farahmand, her husband, the entryway to the university library will soon bear their name -- The Ahmad and Janet Farahmand Memorial Atrium -- and two nursing scholarships will be endowed.
One million dollars will support library operations during the next three years, and approximately $200,000 will be designated for each scholarship.
The Farahmand and Hatter Family Memorial Scholarship will support an incoming freshman who is interested in the undergraduate nursing program. The Dr. Janet M. Farahmand Memorial Scholarship will be designated for a student in a graduate nursing program at Neumann University.
A native of Hershey, Pennsylvania, Dr. Farahmand earned a BS in nursing from Villanova University, and an MS in nursing and doctorate in education from the University of Pennsylvania. She held several administrative positions at the Hospital of the University of Pennsylvania (HUP) before joining the faculties at HUP, Widener University and Neumann University as a medical/surgical nursing educator.
After Dr. Farahmand's death in April 2008, her husband visited Neumann often and recalled his wife's impact on nursing students. Mr. Farahmand was an engineer who spent his career working for the federal government.
Neumann is the sole beneficiary of the Farahmand estate.