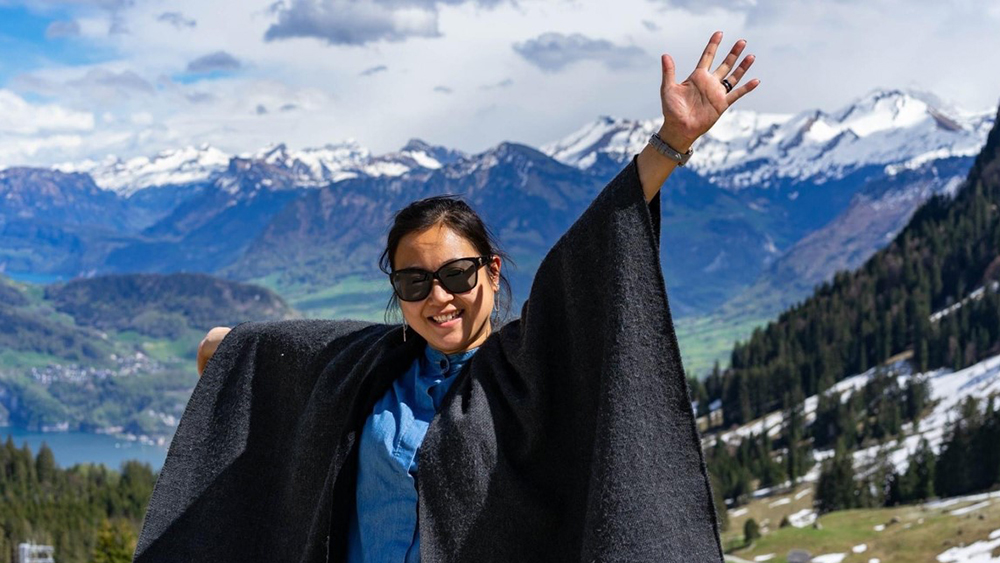 At 36, Melody Roehsler has discovered herself. The journey wasn't easy.
An immigrant from the Philippines, Roehsler arrived in the United States in 2008 and became a citizen in 2012. In her mid-20s and finally an official American, she was ready to pursue a college degree. She wanted to study art, her first love, but her father steered her toward a degree in the more pragmatic field of health care.
She studied at Delaware Technical Community College before transferring to Neumann and enrolling in the nursing program. In her senior year, she had a change of heart, realizing that nursing was not a good fit for her. She liked Neumann and wanted to earn a degree here, but she wasn't sure how to make that happen so late into her college experience.
The answer was liberal arts, a major that allowed her to graduate on her birthday in December of 2018. Still, Roehsler was anxious about her future with a degree that seemed unfocused on a specific career trajectory. For the previous six years, she had worked as a patient care technician at Christiana Care, but she had just abandoned her study toward a nursing degree. The path ahead seemed murky.
Then she remembered something that Professor James Kain had told her: "Liberal arts lets you discover yourself."
Roehsler decided to make a fresh start. In April 2019, she quit her job and made arrangements to go backpacking in Switzerland. For two weeks, she, her husband and their then-10-year-old son stayed in hostels and took in the Swiss culture and scenic countryside. Roehsler was no stranger to international travel. She had previously visited Thailand, Cambodia, Laos, Malaysia, Qatar, Abu Dhabi, Canada, and the Bahamas in addition to her native Philippines. Overseas trips had always been revitalizing for her, and she returned from Switzerland ready to begin anew.
She landed a job as a loan analyst for Marlette Funding, a financial technology and online lending firm in Wilmington, Delaware, and advanced to loan support associate in her first year. After on-the-job learning about taxes, loans and finance, she committed to return to her first love and launched a part-time photography business. She specializes in weddings, and her professional services are booked on weekends months in advance.
She attributes her newfound success and happiness to her liberal arts experience at Neumann. "The close connections with faculty and the sense of community with other students changed my life," she admits.
In an email to Professor Kain, she wrote: "Your class inspired me to pursue my passion in art/photography and at the same time encouraged me to check other opportunities that were outside my comfort zone. Math is definitely not my forte, yet here I am loving my job in finance. I am forever grateful."