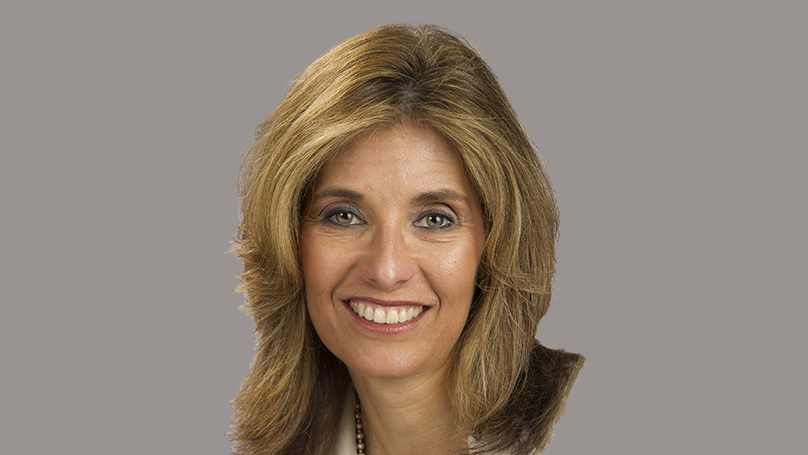 Donna DeFilippis '90 has had a long career in nursing and knows that patient care extends beyond the hospital stay. As the lead case manager in the cardiac department at Nemours Children's Hospital in Wilmington, Delaware, DeFilippis helps her patients and their families navigate health care issues after discharge.
DeFilippis leads the case management program in the cardiac center at the hospital. She is the very first case manager that the hospital hired. Since she started at Nemours, the case manager program has grown to numerous other departments, such as the emergency and neonatal intensive care units.
The role of case management is one that interacts with medical professionals, insurance companies, therapy providers, and other health-related professionals. DeFilippis believes that this position requires a person with many talents but mostly the ability to put the patient's needs first.
Through her work at Nemours, DeFilippis created various processes, methods, and workflows to meet best the patients' needs, and these are now being used throughout the hospital.
"I was brought in as a pilot program to see how case management would work. I was really fortunate to get this position," DeFilippis explained. "I collaborate with the multidisciplinary teams to create discharge plans with the best possible outcomes for the patients."
DeFilippis' patients, all of whom are children, range in medical needs from open-heart surgeries to heart transplants. These children experience long hospital stays, sometimes as long as a year. DeFilippis bonds with her patients and their families.
"I developed a multidisciplined rounds team to discuss all the patient's needs and look at the development progress and determine if there are any delays in discharging," she said.
DeFilippis is also the chair-elect for Nursing Shared Governance at Nemours. She was awarded the 2021 Nursing Excellence for Exemplary Professional Practice and is the 2019 recipient of 000Delaware Today's Top Nurse-Case Management.
"I really love that I've made a huge impact in my unit and that I'm respected by my colleagues," she said.
After DeFilippis graduated from Neumann, she spent 17 years at St. Francis Hospital in Wilmington, Delaware. She also worked for 13 years with an insurance company handling adult cardiac-care patients and become very familiar with the discharge and after-care process, especially regarding insurance coverage.
DeFilippis bonds with her patients and their families. Because of its stellar reputation, people come from all over the world to Nemours Children's Hospital. Often parents and caregivers stay in the area while their children recuperate. They experience a wide array of needs that DeFilippis works hard to meet.
While DeFilippis loves her job, it comes with challenges that she must navigate.
"My job is rewarding, but it's also frustrating having kids in the hospital that I can't get home because of the shortage of home nursing care," she said. "What I love the most about my job is that I help families bring their child home in the safest possible manner so they can have the best possible outcome."​​​​​​​
Perhaps the most rewarding aspect of DeFilippis' job is when the families that she has helped come back to the hospital and thank her for helping their child and their family.