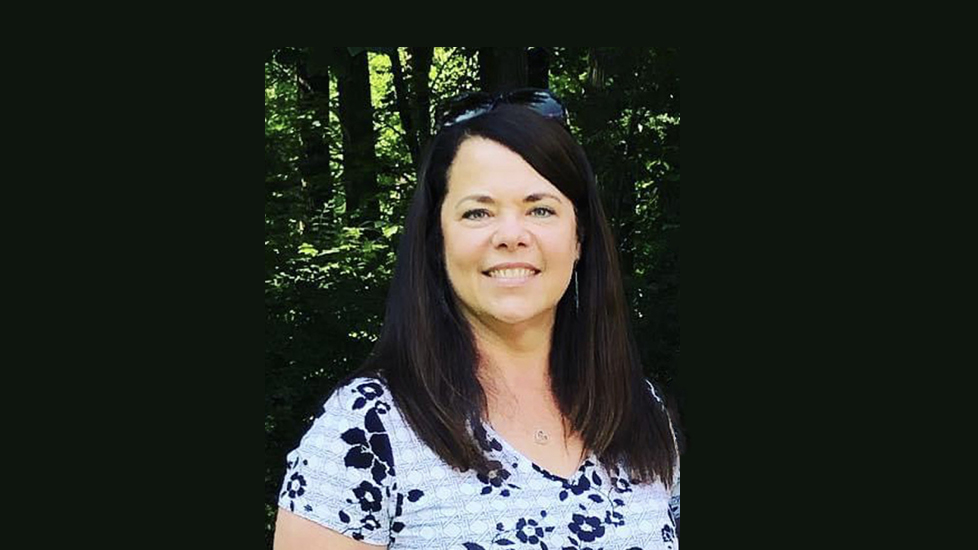 "I was born to teach!" exclaims Sharon Williams, a self-proclaimed larger-than-life personality who was recently nominated along with 11 others for the 2024 PA Teacher of the Year award.
As a small child, Sharon dreamed of growing up and becoming a teacher. During playtime, she would often line up her stuffed animals in a make-believe classroom and pretend to teach. She realized her dream when she graduated from Neumann in 1991.
After graduation, Sharon initially anticipated a career in teaching grades k-5; however, after taking seven years off for child-rearing, her first assignment upon her return was to a 6th-grade English classroom. This experience ignited her passion for the Language Arts, which she has been happily teaching at Springton Lake Middle School for the past 17 years.
Sharon attributes her success as a teacher to the superior education and training she received at Neumann. She explains: "I have become who I am because of my experiences at Neumann. It prepared me very well for the field of education. I can honestly say I am the teacher I am today because of my experience at Neumann."
Sharon's passion and dedication to teaching were recognized before; her principal nominated her for PA Teacher of the Year in 2018, and she made it to the semifinal round. This time, however, her nomination came from a student.
"I was touched. It's one thing for your principal to acknowledge you, and it's completely another for a kid to take the time to look up how to nominate my teacher for an honor statewide," she said.
The nomination process itself is quite extensive. After the initial nomination, a 20-page packet is sent, requiring detailed information about the nominee's involvement in extracurricular activities. "They are looking for a well-rounded teacher," explained Sharon. In addition to her teaching responsibilities, she serves on the Neumann Alumni Board and the West Chester Writing Project Board.
The actual winner will not be announced until December. "So now we wait," said Sharon.
She currently teaches 8th-grade language arts at Springton Lake, which is part of the Rose Tree Media School District (RTMSD). The district has had 12 previous nominees for Teacher of the Year, making Sharon the lucky number 13.
With an impressive 23 years of combined teaching experience, she can't imagine doing anything else. "When I am in front of the kids, they make me laugh. They're funny, they're enjoyable, and they're kindhearted good people. If we can just keep that momentum going, we can make them into amazing adults, and that's something not everyone gets the opportunity to do. I find it such an honor to be in front of the classroom every day," said Sharon.
She firmly believes that building solid relationships with her students significantly impacts their learning. Sharon values mutual respect and finds that it motivates her students to work harder.
Sharon lives in Brookhaven with her husband of 30 years. She has five adult children and loves reading and journaling in her spare time.