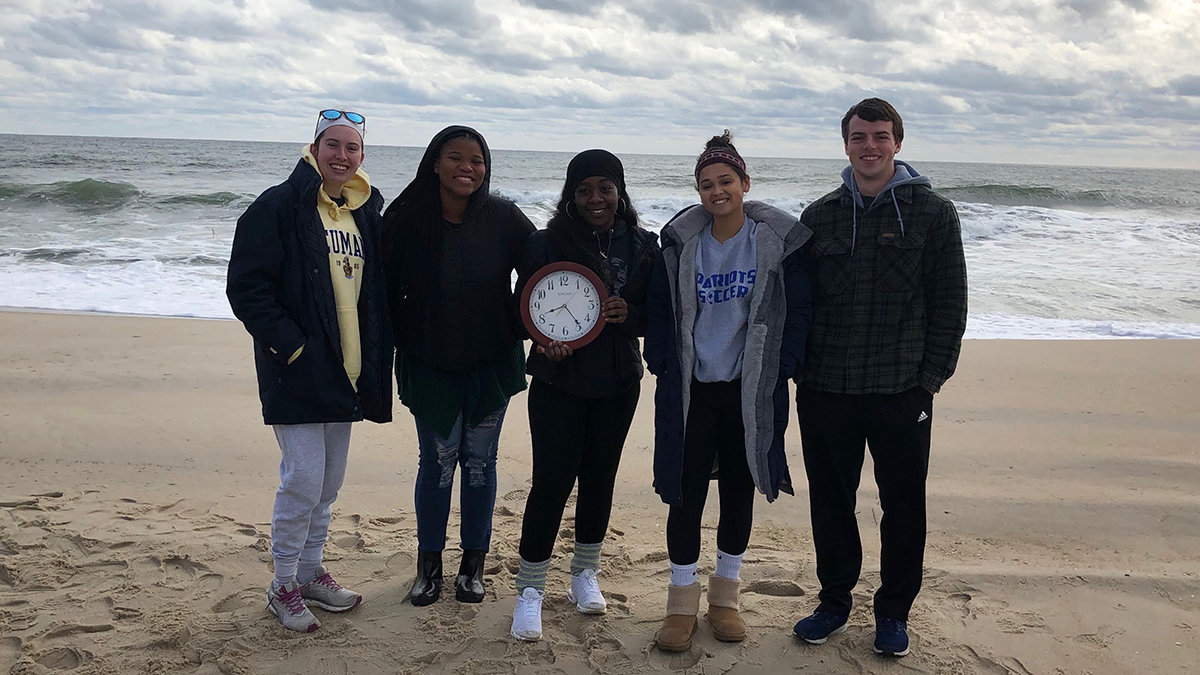 Thomas Andruszko's internship had a storybook ending. On the last day of his two-month stint with J.P. Morgan last summer, the firm offered him a full-time job.
It didn't matter that Andruszko still had to complete his senior year at Neumann. He had impressed his managers so thoroughly that they made the commitment to bring him on board.
"I felt like I did a good job," says Andruszko. "I tried to take on responsibility, communicate well, and take work off my manager's plate."
Andruszko's experience was technically with the J.P. Morgan office in Newark, Delaware, but the entire internship was remote. He worked with the team that handles financial control for corporate investment. His assignments were primarily focused on fact-checking financial records and researching financial statements.
"I also did a lot of investigative work on an important balance sheet project," he recalls. "I think that was one reason for my positive reviews."
A Business Administration major with a minor in Finance, Andruszko found the internship through Handshake, the software that Neumann's Career and Personal Development Office uses to connect students with prospective employers. He's set to begin his career in July 2022 in a rotational program, changing teams from year to year to give him a broad overview of the J.P. Morgan operation.
"I'm really grateful," he says about the job offer. "I feel like they made an investment in me."
He believes that his Neumann education prepared him for the marketplace and gushed about some good counsel from Dr. Jeff Graber. "Some of the best advice I got came from Dr. Graber to take an Accounting class. That class was really valuable for my internship, and I'm taking another one this semester."
In addition to academics, Andruszko is a Presidential Ambassador and very involved in Campus Ministry. He has served as a retreat leader several times and remembers that a Habitat for Humanity trip to Colorado "opened my eyes to service and was a lot of fun."