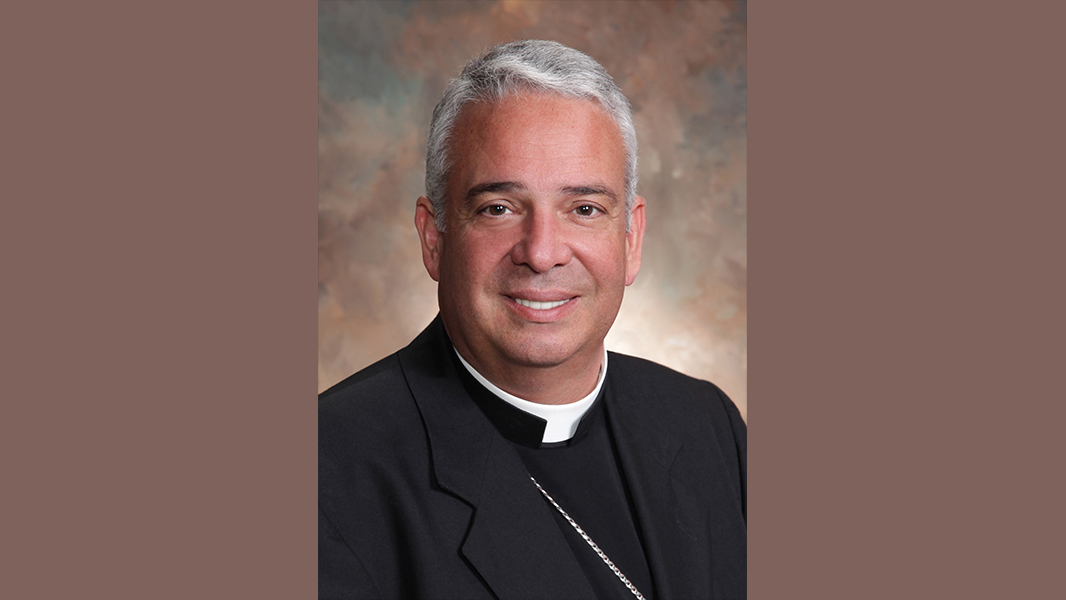 Archbishop Nelson J. Perez will address the graduates at Neumann's winter commencement on December 21 and receive an honorary degree from the university.
Neumann will award degrees to 195 graduates in the Mirenda Center for Sport, Spirituality and Character Development at a convocation scheduled for 6 p.m. Dr. Chris Domes will present 126 bachelor's degrees, 54 master's degrees, and 15 doctoral degrees during the ceremony. Archbishop Perez will receive an honorary doctor of humane letters degree.
Pope Francis appointed Perez as Archbishop of the Archdiocese of Philadelphia on January 23, 2020. He had previously served as Bishop of the Diocese of Cleveland and Auxiliary Bishop of the Diocese of Rockville Centre in New York.
Perez has deep ties to the Philadelphia area with more than two decades of experience in the region. He earned two master's degrees at Saint Charles Borromeo Seminary and was ordained a priest for the Archdiocese in May of 1989.
He then served the Saint Ambrose and Saint William Parishes in Philadelphia and was pastor of Saint Agnes Parish in West Chester. His work in education included teaching courses in psychology and religious studies at LaSalle University and in developmental psychology at Saint Charles Seminary.
The son of migrants who fled Fidel Castro's Cuba in the early 1960s, Perez grew up in a Cuban neighborhood in northern New Jersey. As the first Hispanic to lead the Archdiocese, he has strengthened relations with Latino communities across the region.
When Perez was appointed, the Philadelphia Inquirer, in a January 24, 2020, editorial, noted that "he has a history of building bridges and community in Philadelphia" and that "his familiarity with the city and his own background will make him uniquely qualified to deal with some of the challenges like poverty and immigration that face his flock."
He led the region's one million Catholics through the COVID-19 pandemic, balancing the scientific need for social distancing with the desires of his congregation to worship in a communal setting.
Archbishop Pérez currently serves as the bishop liaison for the National Federation for Catholic Youth Ministry. In 2020, Pope Francis appointed him to the Pontifical Commission for Latin America.