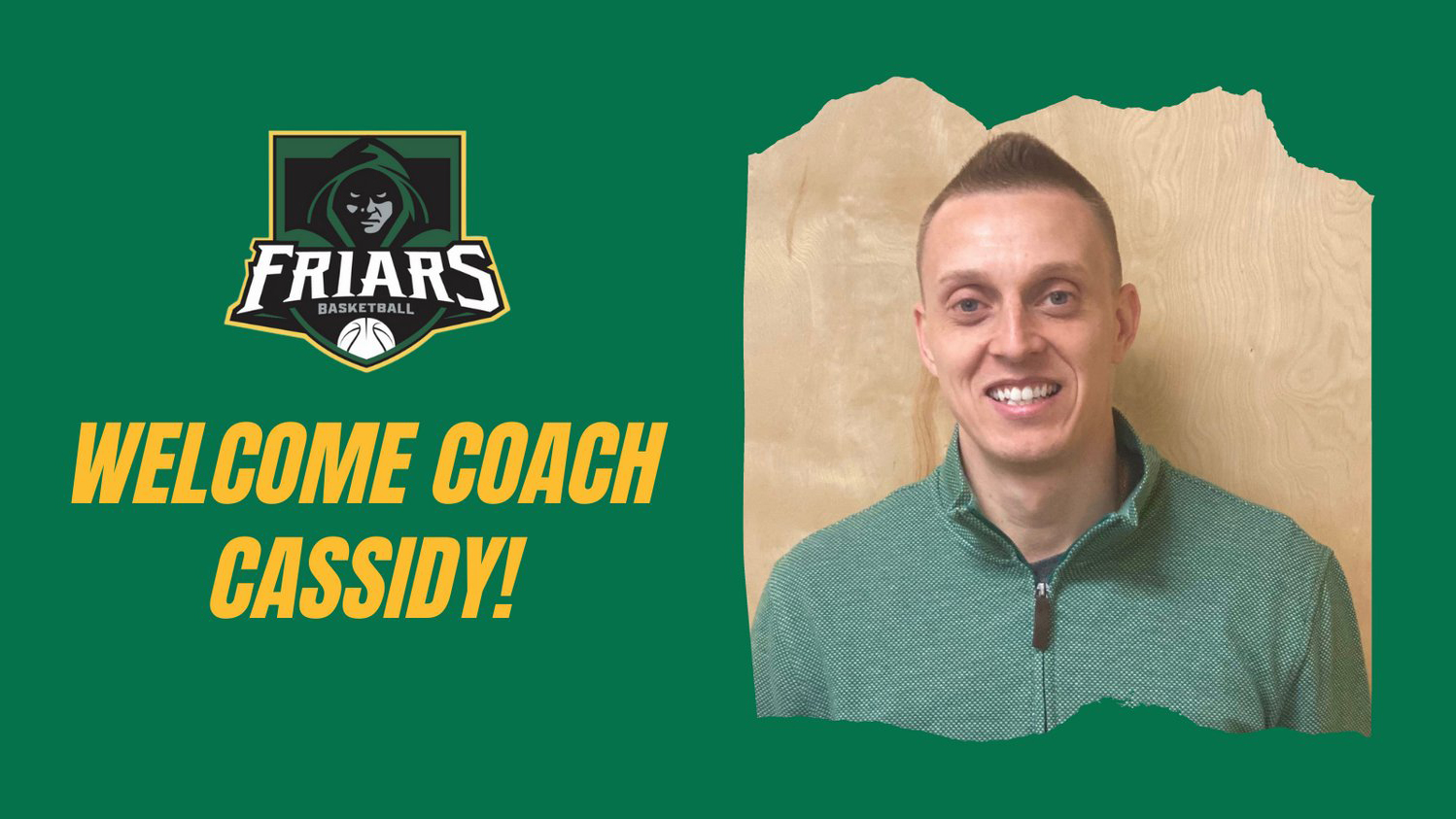 Neumann University basketball standout Billy Cassidy was recently named head coach of Monsignor Bonner & Archbishop Prendergast Catholic High School boys' basketball team. While Cassidy is new to the head coaching position, his relationship with the school started 20 years ago.
"This was the school I grew up watching as a kid. I was a ball boy from first to third grade. Anytime I could attend a basketball camp, a clinic, or just a game, I was always there," Cassidy said.
Cassidy's family has had 25 graduates from Monsignor Bonner or Archbishop Prendergast prior to the two schools merging in 2006. He is pretty well known with alumni. Last October, his uncle, Dan Cassidy, was inducted into the Bonner Hall of Fame.
Cassidy, who grew up in Clifton Heights, works full-time as a Delaware County probation officer in the City of Chester.
His first coaching job was as an assistant with the Bonner-Prendie varsity team. Then Cassidy took an assistant coaching position at Penncrest High School and worked for head coach Mike Doyle.
"Mike wanted me to be his first assistant coach, and he's well respected and well known in the Philadelphia basketball world. So, it was definitely a great opportunity for me," Cassidy explained.
When the head coaching position opened at Bonner-Prendie, Cassidy knew he had to go for it. He was officially hired in April 2022.
According to Cassidy, his coaching philosophy focuses on improvement through a one-day-at-a-time approach. He expects his athletes to play hard and understand how the team will play both offensively and defensively.
"Basketball is something that I love, and I'm passionate about. My goal is to help each kid in the program, both on and off the court, and help them understand that these four years of high school are some of their most important years. We want to set these kids up for success," he said.
Cassidy transferred to NU from Chestnut Hill College in 2015. It was basketball that brought him to Neumann University, and it was meeting the faculty and administration that sealed the deal.
"They all made me feel like this was definitely a special place and somewhere that I wanted to be," he said.
Known as a long-range sharpshooter, Cassidy was injured early in the 2015-16 season but came back in 2016-17 to play in 26 games, averaging 8.2 points per contest. His 62 three-pointers were most on the team. As a senior, he scored 626 points, making 108 triples and shooting 41.2 percent from beyond the arc.
After graduation, Cassidy pursued his dream of a professional basketball career. He played in an international league in Croatia, but his opportunities to advance in the sport were limited. He decided to focus on coaching and starting a business focusing on training and developing basketball players of all levels. He established his own basketball training business, Cassidy X Skills, which offers training sessions, camps, and clinics to basketball players of all ages.
Cassidy's Bonner-Prendie team will compete in the Philadelphia Catholic League (PCL) with Roman Catholic, Neumann Goretti, and other area high schools.
"I'm excited to be a part of the Philadelphia Catholic League," he said. "I understand the challenge and the tradition that this league has. There's so many great players, so many great coaches that have coached in the league, and so many great coaches currently. It should be a great opportunity for the Bonner-Prendie community, alumni, and student-athletes."
Cassidy is engaged to double alumna Nikki Collevechio, whom he met at Neumann. Collevechio graduated with her master's from NU last month. Their wedding is planned for September 9, 2023.