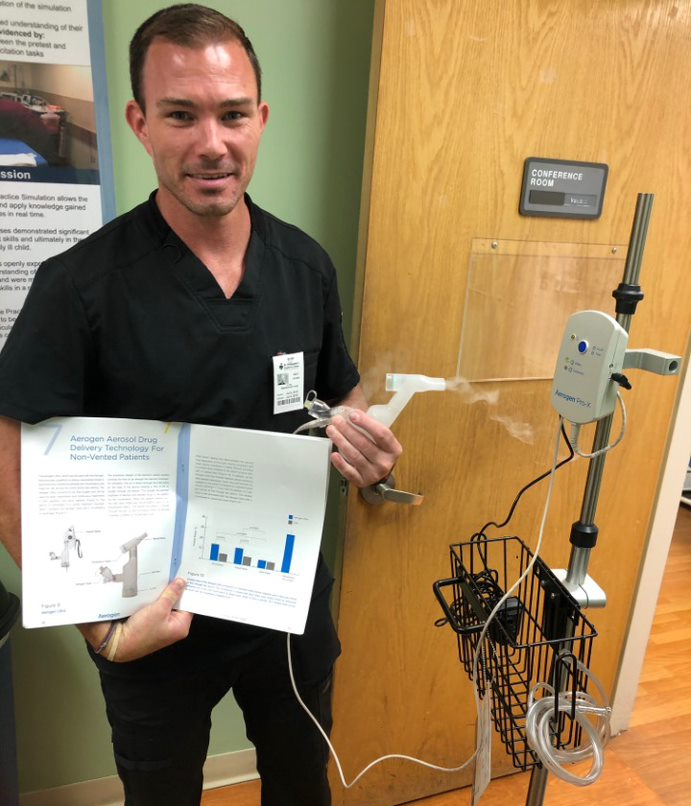 Brett Hayden '02 is witnessing the impact of the coronavirus from behind the scenes. As a surgical device sales representative, Hayden works with 35 hospitals in the Delaware Valley region. He supplies these institutions with the consumables used to fight the virus. Hayden works for Tri-anim Health Service, a specialty healthcare supplier that provides products for hospitals and advanced patient-care facilities. These products include masks, cleaning and sanitizing products, oxygen therapy devices, ventilator parts, and other medical devices.
After being in the business for more than 12 years, Hayden has developed personal relationships with his customers. In recent weeks, he has not been able to fill his customers' orders as efficiently as he would prefer. The coronavirus has affected his supply chain and therefore his ability to provide what can be life-saving products to his clients.
"We supply anything the hospitals are using to fight this disease," Hayden said. "Right now, my job is trying to find something in stock. It's been difficult. We're out of PPE (personal protection equipment). It's not easy for us to do our jobs."
Hayden, a sport management major and lacrosse player from Crofton, Maryland, is also struggling to fill clients' orders that are deemed to be urgent. He was working with the medical team setting up a temporary hospital at Temple's Liacouras Center in Philadelphia. The arena, once an entertainment venue, had 200 beds set up in record time to cover an expected overflow of patients from the city's hospitals.
This facility needed supplies which Hayden could usually acquire with a three to four-week lead time. However, in this situation the need was immediate.
"We saw an influx of hospitals that were in a panic and now we're in survival mode trying to deal with the medical needs," Hayden explained. "We offer more than just one product. I will work with the hospitals to see if there is any way to find something else available to do the same job."
As we all know, the coronavirus has had a massive impact on our nation's health care system. Because of his profession, Hayden has witnessed the impact on many different levels. He would regularly supply his clients with equipment for elective surgeries that make up the bulk of hospital revenue. ​​​​​​​
"The loss of revenue from elective surgery has been tremendous. All of the hospitals are struggling because of these surgeries being cancelled," Hayden said.