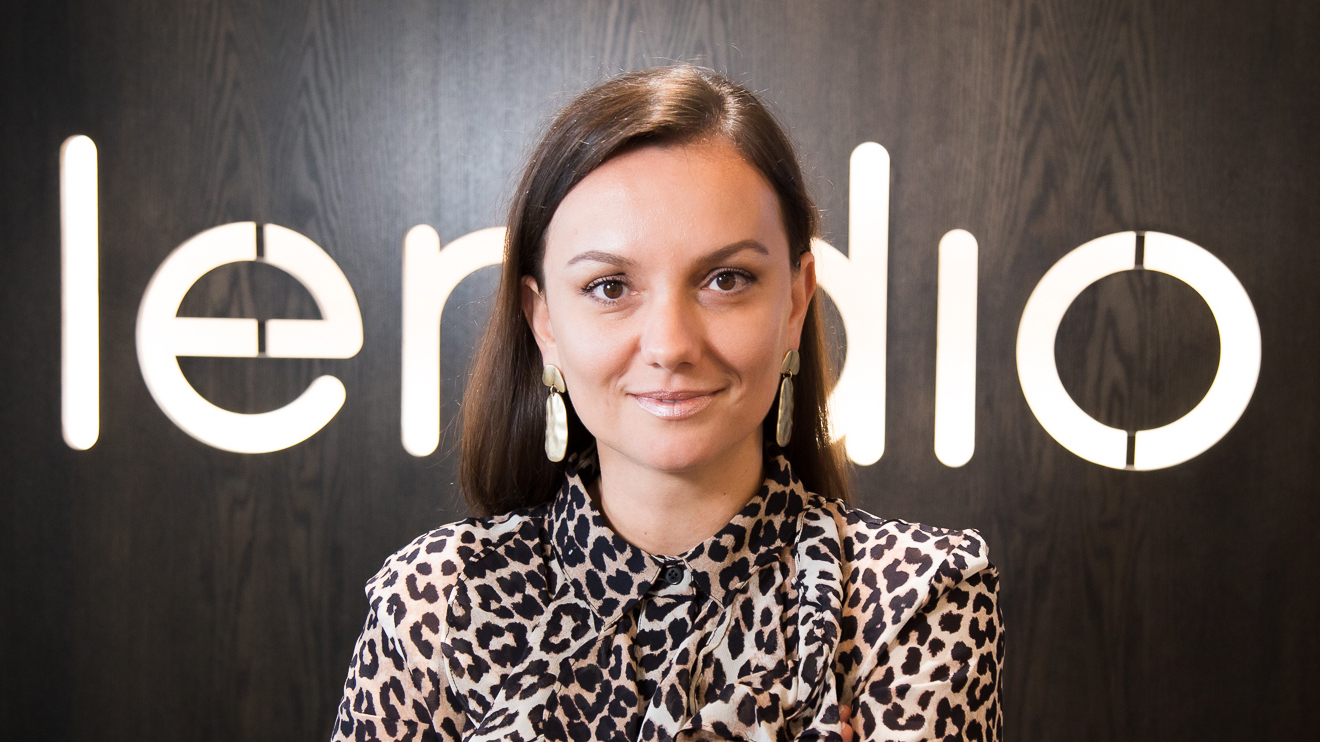 Denada Ramnishta '04 is the general manager and head of corporate strategy at Lendio, a company that uses intelligent automation with a national network of more than 75 lenders to provide financial technology (fintech) solutions to small businesses searching for loans.
Her journey to NU and Lendio began in Albania, where she was born. An exchange student program brought her to Aston, where she attended Sun Valley High School. She was introduced to NU via an open house for the Honors Program. She was immediately drawn to NU and subsequently received a scholarship that changed the trajectory of her educational journey.
Ramnishta vividly remembers telling her mother, who was in Albania, that she wanted to continue her education in the United States at Neumann University. "My mother's response after what felt like a very long silence was, 'What you should know is that we love you a heck of a lot more than we will miss you." This sweet moment became the blessing to pursue my dream," she said, "and a lesson as a parent on how one supports and empowers a young mind."
Ramnishta majored in International Business and International Studies at Neumann University. She graduated with honors in 2004. In 2011, Ramnishta completed her MBA through a joint program between Columbia Business School and London Business School.
"The Neumann environment was small enough to provide support yet big enough for my horizons to expand; it was this perfect size of an environment. It was an ideal space for someone experiencing a bit of a cultural shock. I got the sense of community, and it was a safe platform for me to launch from," Ramnishta said. "Neumann University was pivotal in establishing my journey in the United States. I'm very grateful for that community and how it embraced me coming from a very different culture."
After graduating from Neumann, Ramnishta began working for Pfizer, a leader in the biopharmaceutical industry and rose through the ranks to senior product manager.
After seven years, she left Pfizer to embark on an entrepreneurial journey and then worked for American Express, where she got her first exposure to the fintech world and hasn't looked back. Next, she joined Lendio as vice president of strategic partnerships, and now in her third role there, she has grown to lead one of its most innovative business units.
At Lendio, she has found a path to advocate for small businesses and be committed to democratizing capital. In her journey at Lendio, Ramnishta has been part of the team that has enabled $12 billion in SMB funding. "What drew me to Lendio was its mission to fuel the Entrepreneurial Dream." As the general manager of Lendio's new B2B technology business, AXIS, her mission is to enable financial institutions to distribute capital in an efficient and streamlined way. The new platform will provide financial institutions with the technology needed to better serve their customers and create growth.
Furthermore, she is an advocate of strong leadership philosophies. She believes that Grit, Grind, and Gratitude are the principles for success and that leadership is not a position or title but rather a disposition.
She's an expert contributor for Forbes and a speaker at leading industry conferences. "I have so much love for the mission and work that I do that, even though it can be stressful at times, I'm also practicing my mission of making the world better," said Ramnishta. She connects that mission-driven approach and mindset to that of Neumann.
Ramnishta lives in New York City with her two young children. "They inspire and motivate me to continue to push myself and others to make a difference. It is a parent's dream to make the world better for their children" she said.