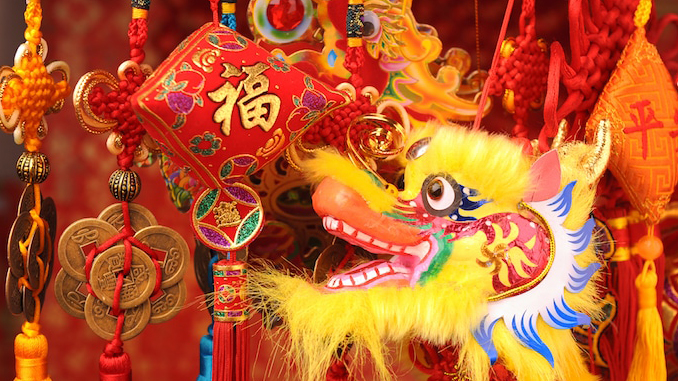 Celebrated by billions of people worldwide, Lunar New Year is an integral part of Asian culture. This year the celebration began on January 22. In East and Southeast Asian countries, the Lunar New Year is based on the lunar calendar.
The term "Lunar New Year" is a broad word to encompass the varying individual Asian countries' celebration of the new year. For example, in Vietnamese culture, it is referred to as "Tết." Countries celebrating the Lunar New Year include Vietnam, China, and South Korea.
The dates for the new year are different each year and begin with the first new moon of the lunar calendar and end with the first full moon on the calendar, approximately 15 days following.
Each year is represented by one of the 12 animals in the Chinese zodiac and is rooted in animal worship. 2023 will be the year of the rabbit. According to CNET, the rabbit signifies grace, longevity, prosperity, and good luck. People born in this year are said to be peaceful and often avoid confrontation and change. They are highly intelligent but can be pessimistic. Birth years during the year of the rabbit include 1939, 1951, 1963, 1975, 1987, 1999, and 2011. China Highlights predicts that 2023 is a year of hope.
Each culture celebrates Lunar New Year differently; however, common traditions among the countries include the deep cleaning of homes before the new year arrives, and the hanging of red paper and banners with calligraphy messages. A common tradition involves the elders handing out red or white envelopes with money included to children and younger relatives, as well as the ignition of firecrackers.
The foods eaten vary among the different countries. Some types of food include dumplings, fish, bánh chưng (Vietnamese food made from rice, mung beans, and pork), chicken, manduguk (Korean dumpling soup), spring rolls, and shrimp.
The origins of the festival have many different legends rooted in China's history. According to History, in China, the celebration was founded within the agricultural societies that celebrated the harvest and worshiped the gods. When China was under the leadership of Mao Zedong in 1949, celebration of the Chinese New Year was banned, and the country followed the Gregorian calendar. In 1996, Chinese leaders began to accept the tradition and the Spring Festival became a holiday for the people to celebrate the new year and spend time with family.
The decorations used are different in each country. In Vietnam, kumquat trees and flowers adorn homes and streets. Red decorations embellish neighborhoods as red symbolizes good fortune and joy. Red lanterns can also be seen throughout the town garnishing each house.
Along with food and decorations, clothing is also a huge part of the celebration. Every country has its own specific dressing style and varies from each other. It is believed that wearing red will bring fortune and good luck into the new year. In Vietnamese culture, traditional áo dài, long dresses made of silk consisting of many different colors and patterns, are worn.
Parades and dragon dancing flood the streets and many street food vendors are present at these locations. While many people may cook and eat within their own homes, Asian American Pacific Islander communities in western countries may also order food from restaurants. Communities in California and Texas also have large celebrations filled with food vendors and dragon dancing.
While this celebration is celebrated worldwide by different groups of people, other cultures may not be too familiar with Lunar New Year.
Neumann University claims to be a diverse and inclusive community, but the lack of Asian representation and celebration brings this claim into question. There are many reasons why Neumann should implement more opportunities of culture appreciation for Asian students.
According to Zippia, Asian students make up 6.9% of the demographic at Neumann. Despite the low percentage, Neumann should host events celebrating Asian culture in order for these students to feel represented and more included.
While there is representation for various different ethnic groups on campus, Neumann should consider hosting an event each year in celebration of the Lunar New Year. This will allow for Neumann students, faculty, staff, and leaders to learn more about Asian culture and allow for the greater diversification of the university.
The university emphasizes its mission of diversity and cultural awareness in the classroom through the courses that students are required to take, and hosting more events to create inclusivity for minority students is equally as important. Representing Asian culture appropriately will allow for greater diversity and cultural awareness.