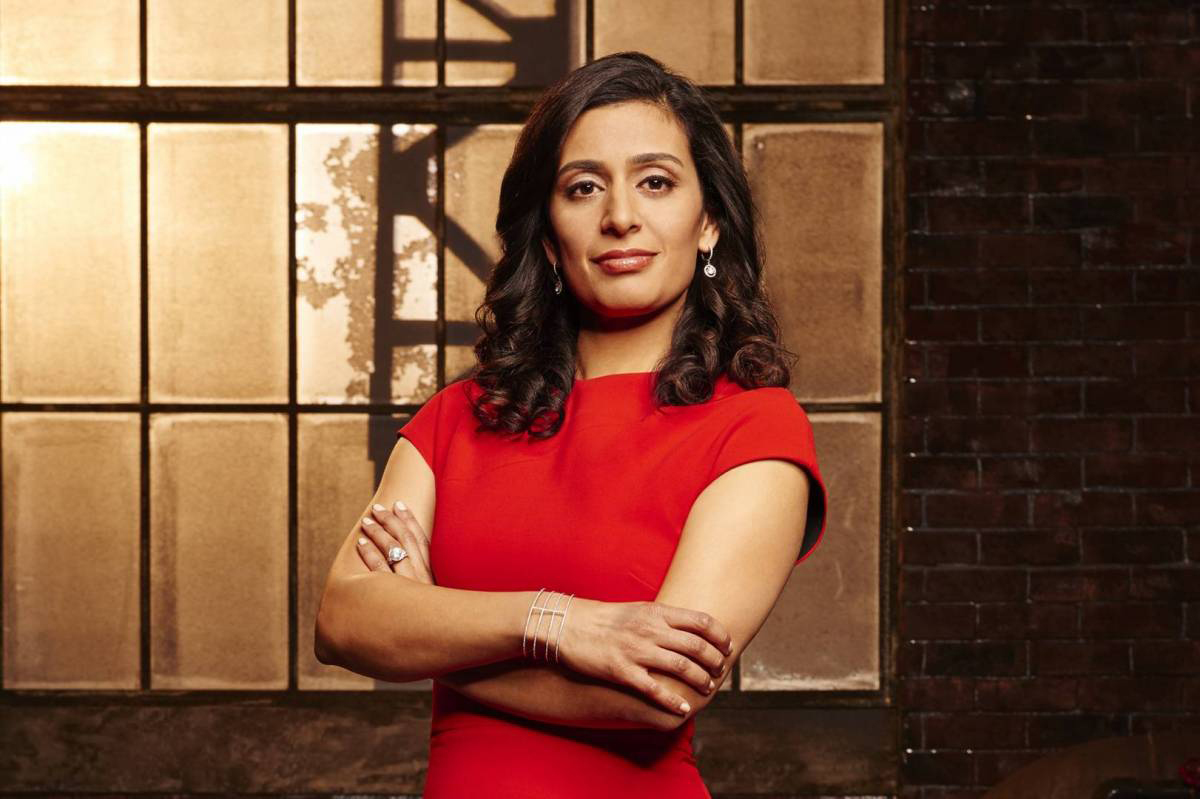 Manjit Minhas has a history of brewing up business success. She runs the 10th largest brewery in the world and is a celebrity judge on Dragon's Den, Canada's equivalent of Shark Tank.
On Tuesday, March 17, at 1:30 p.m. she will deliver the fifth annual Rocco A. '79 and Mary F. Abessinio Lecture in Management and Entrepreneurship in the Meagher Theatre. Her topic: How to succeed as an entrepreneur. Yes, a brewery owner discussing how to sell beer on St. Patrick's Day. Perfect.
Her appearance is part of the university's Charter Day commemoration, an annual celebration of the founding of Neumann in 1965.
An immigrant from India, Minhas is known as the "tough" Dragon on the Canadian show. In several interviews, she has reinforced her no-nonsense reputation with a succinct statement of her business philosophy: "There is no elevator to success. You have to take the stairs."
Minhas has been able to shatter a glass ceiling by breaking into the notoriously competitive and male-dominated beer and spirits industry. Minhas Breweries, Distilleries and Winery, which she co-founded with her brother, produces more than 90 brands of beer, spirits, liquor, and wine. She is now the sole owner, president, and CEO of the company, which is worth $187 million.
In her presentation, Minhas will share the principles and entrepreneurial values that have led her company to rapid success -- the necessity of embracing change, encouraging innovation, and incentivizing disruption at every stage of the game.
Originally trained as an engineer, Minhas is now a specialist in brand development, marketing, sales, and retail negotiations. One of her successful, niche-marketed ventures is the Minhas Micro Brewery, which makes world-class craft beers and specialty beers, such as a gluten-free options for people with Celiac disease.
Her background in engineering has influenced her to minimize the environmental impact of her company, producing beer using the least amount of cleaning and water treatment chemicals, gas, electricity, and water.
Minhas is the author of the book Brewing Up a Damn Good Story and has received many awards, including Women Executive Network's Top 100 Women Entrepreneurs, Profit magazine's Top Growth Entrepreneur, and Chatelaine's Top Entrepreneur Woman of The Year. She's been profiled in Maclean's, The Globe and Mail, and The National, and was recently named one of Canada's Top 40 Under 40.
The inaugural Abessinio Lecture was delivered by Rocco Abessinio himself on October 4, 2016. He and his wife Mary funded the Abessinio Lecture through their family foundation with the intention of bringing to campus each year a recognized professional with expertise in management and entrepreneurship.