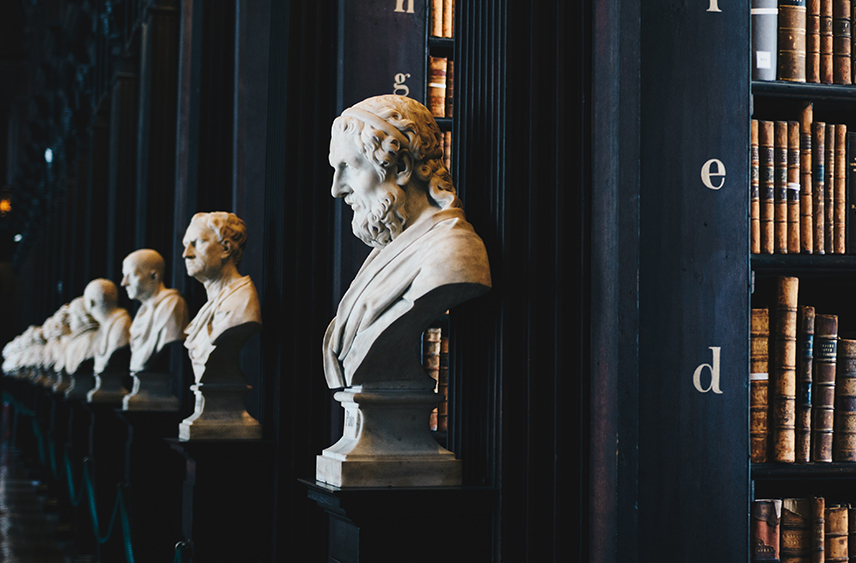 Neumann does not have a law school. Yet a counsel to the U.S. House of Representatives is teaching Constitutional law on campus. Her audience is the first class of students in the new master's degree program in forensic psychology.
"There are so many interesting intersections of the two subjects," says Maureen Edobor, who taught last year at Penn State Law. "Several students in the class want to work as expert witnesses," and they're eager to learn about the Fourth Amendment (search and seizure), Eighth Amendment (cruel and unusual punishment), and other applications of Constitutional law.
"The Constitutional Law course allows the students in forensic psychology to delve deeper into the application of the Constitution to case law," explains Kristen Acosta, director of the graduate program that started this fall. "For many of the students, they understood the basics of Constitutional rights and now, with this course, they receive the knowledge of application to cases that they may well contend with in future careers."
As part of her duties with the U.S. House, Edobor supports the work of the Subcommittee on Civil Rights and Civil Liberties. She develops and coordinates subcommittee hearings on issues such as voting rights, equal employment, criminal justice reform, and freedom of religion, speech, press, and assembly.
"If you are one of the astute citizens who watch C-Span, you know my work," she jokes. She proposes Congressional hearing topics, selects witnesses, and writes the opening speech for her subcommittee chairperson. She also conducts investigations into possible civil rights violations.
Inspired by her Constitutional law professor at Washington and Lee School of Law, Edobor is committed to a career in both public service and academia. "I want to do the work of creating better policies," she says, "and engage in scholarly research to write my own opinions."
Her current academic project is an analysis of the legislative history of the Fifteenth Amendment (voting rights for African American men), researching the founders' original meaning and connecting it to the 1964 Voting Rights Act. She admits being "shocked" at the direction of the Supreme Court's recent jurisprudence concerning voting rights.
A Catholic herself, Edobor confesses that one of her most enjoyable experiences at Neumann has been "connecting with my students on a religious level, especially on First Amendment issues of freedom of religion and freedom of speech."
In addition to her experience with the U.S. House and Penn State Law, she has also worked for the League of Women Voters and been a legal intern for the Brennan Center for Justice and Common Cause.