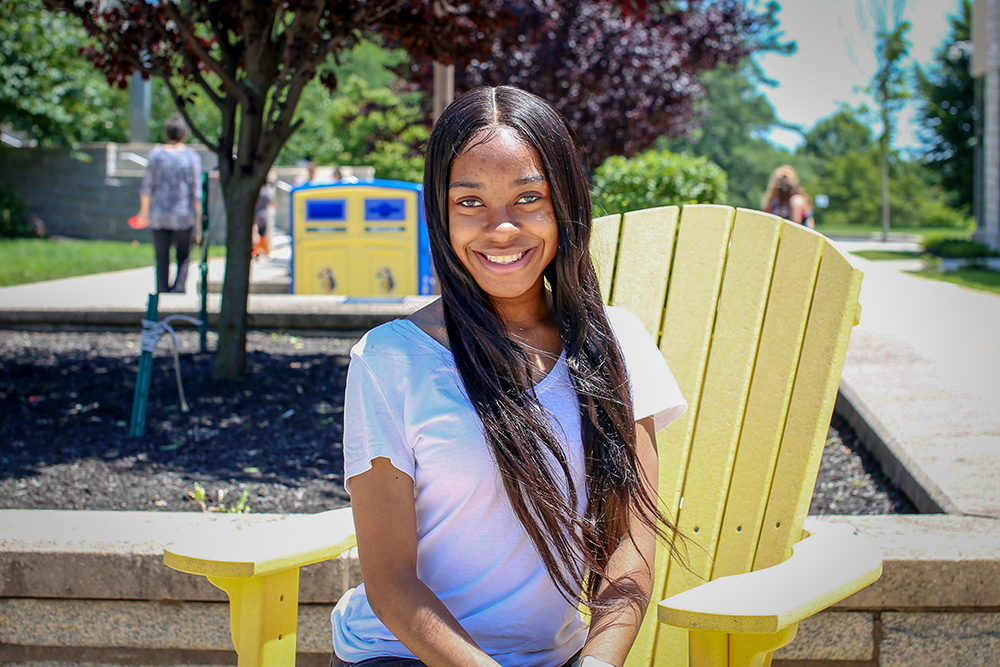 Incoming freshman, Tamia Lawerance, is a so excited to start her college career at Neumann University that she is moving in a week before classes start.
This Monsignor Bonner & Archbishop Prendergast Catholic High School graduate will trade in her last week of summer and move onto campus on August 18 to take part in the Neumann's First Year Retreat -- a series of team-building activities, a Mass, and an introduction to Neumann's core values: reverence, integrity, service, excellence, and stewardship.
Born in Kingston, Jamaica, Tamia is a first-generation college student. She came to the United States with her mother and older brother and sister when she was two years old. "My mom wanted better opportunities for her kids. She wanted us to get a better education and better jobs than in Jamaica."
Now a citizen, Tamia and her family settled in West Philadelphia because her grandmother had lived there for over 16 years prior to their move. When Tamia started school, she struggled academically and was held back in the first grade. She credits her mom for instilling the determination she needed to get into college. "Thank God for the type of mom I have. She is very hard working … and happy that I'm sticking to my goal."
Tamia was drawn to Neumann's small environment. She is looking forward to connecting with people. "It's a nice and peaceful campus with some spirit," said the practicing Pentecostal.
"I'm looking forward to getting involved with campus ministry after the retreat."
Neumann's close proximity to her high school in Drexel Hill is also a reason why she chose to enroll. "I already know a lot of people from high school that go to Neumann. It helps with the transition, plus there's a Chick-fil-A down the street."
She hopes to become a Nursing major and would like to work as a neonatal nurse after graduation.