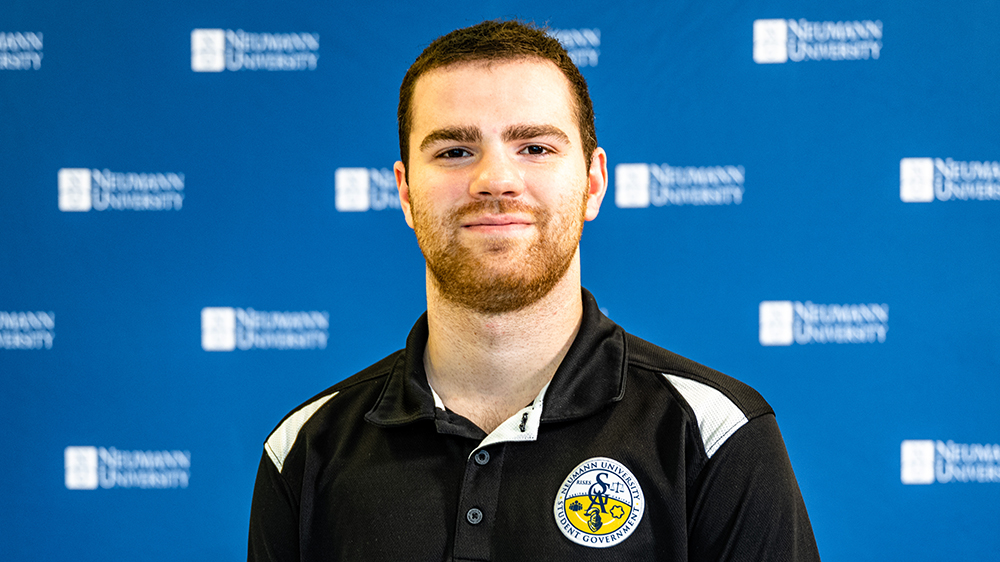 Dave Shertel, a senior Political Science major, is the president of Neumann University's Student Government Association (SGA). Protecting the environment is his passion, one that he shares with his fellow students.
Under Shertel's leadership, SGA recently approved a resolution stating that the group will attempt to purchase ethically sourced, and when possible, fair-trade items, ones in which fair prices are paid to the producers (typically from companies and producers in developing countries).
Products with a "Fair-Trade Certified" seal must meet rigorous social, environmental, and economic standards. These include safe working conditions, environmental protection, sustainable livelihoods for producers, and community development funds.
"I'm very big on protecting the environment. I talked with Pat McKenzie (director of campus ministry), and he gave me a whole bunch of different companies that we could use. I introduced this information to my fellow SGA members," Shertel explained.
The SGA holds numerous events throughout the school year, which include food and prize giveaways. For these events, the group will attempt to purchase food from locally owned restaurants and hire local food trucks.
In an effort to promote healthy choices to NU students and introduce them to sustainable options, the SGA hosted a farmer's market in October with produce from Linvilla Orchards in Middletown.
Perhaps the one item that the SGA purchases most frequently is T-shirts. According to Shertel, the group now purchases clothing made in the United States and not in sweatshops in other countries.
"We are a Franciscan University, and this is what we believe," he said. "We want to care for the environment and humanity."
Shertel has been involved with SGA since he was a sophomore. He was elected president last year, but as with many other things, the pandemic severely limited his ability to lead and serve. He is thrilled to be back this year and to share his ideas with the students.
"I hope to leave the SGA in a better place. I hope that I make an impact in our students' lives. I try to be open with everyone, and we're looking forward to the future," he said.
After graduation, Shertel is heading to law school. He recently took the LSATs and plans to go into environmental or criminal law.