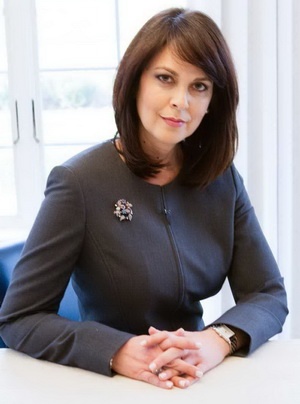 The opioid crisis is a national phenomenon that has serious local repercussions.
Delaware County District Attorney Katayoun "Kat" Copeland will speak about the county's response to the opioid crisis on Tuesday, November 20, at 9:40 a.m. in the Devine Hospitality Suite, located in the Mirenda Center. The program is open to all students.
In her remarks, she will address drug enforcement investigations and prosecutions, and discuss how the county is continuing to respond to the opioid crisis. After DA Copeland's 30-40 minute presentation, she will take questions from the floor.
Her campus visit was arranged by faculty in the Criminal Justice program, which is based on the concept of restorative justice – a philosophy that is built on the goals of justice, forgiveness and rehabilitation.
In January of this year, according to a report by the Associated Press, Pennsylvania Governor Tom Wolf declared the state's opioid addiction epidemic a public health emergency and ordered a command center be established to treat the crisis.
Other state efforts announced by Gov. Wolf included revamping the drug monitoring program, making naloxone (also known as Narcan, a nasal spray used to treat opioid overdose) available to all residents who want it, setting prescription guidelines, and developing new instruction on opioids at state medical schools.
According to the National Institute on Drug Abuse, opioid-related overdose deaths in Pennsylvania have increased in all categories between 2010 and 2016. Heroin overdose deaths increased from 131 to 926; synthetic opioid overdose deaths increased from 98 to 1309; and prescription opioid overdose deaths increased from 411 to 729 deaths.
Before taking office as DA in January of this year, she served for 19 years in the Delaware County District Attorney's Office. Her experience includes a term as chief of drug enforcement, overseeing the investigation and prosecution of these cases countywide, and supervising the newly established Criminal-Terrorism Unit, coordinating with local, state, and federal law enforcement to evaluate matters linked to national security concerns.
As a graduate of The Baldwin School, Bryn Mawr College and Temple University's Beasley School of Law, Copeland has had a 25-year prosecutorial career.