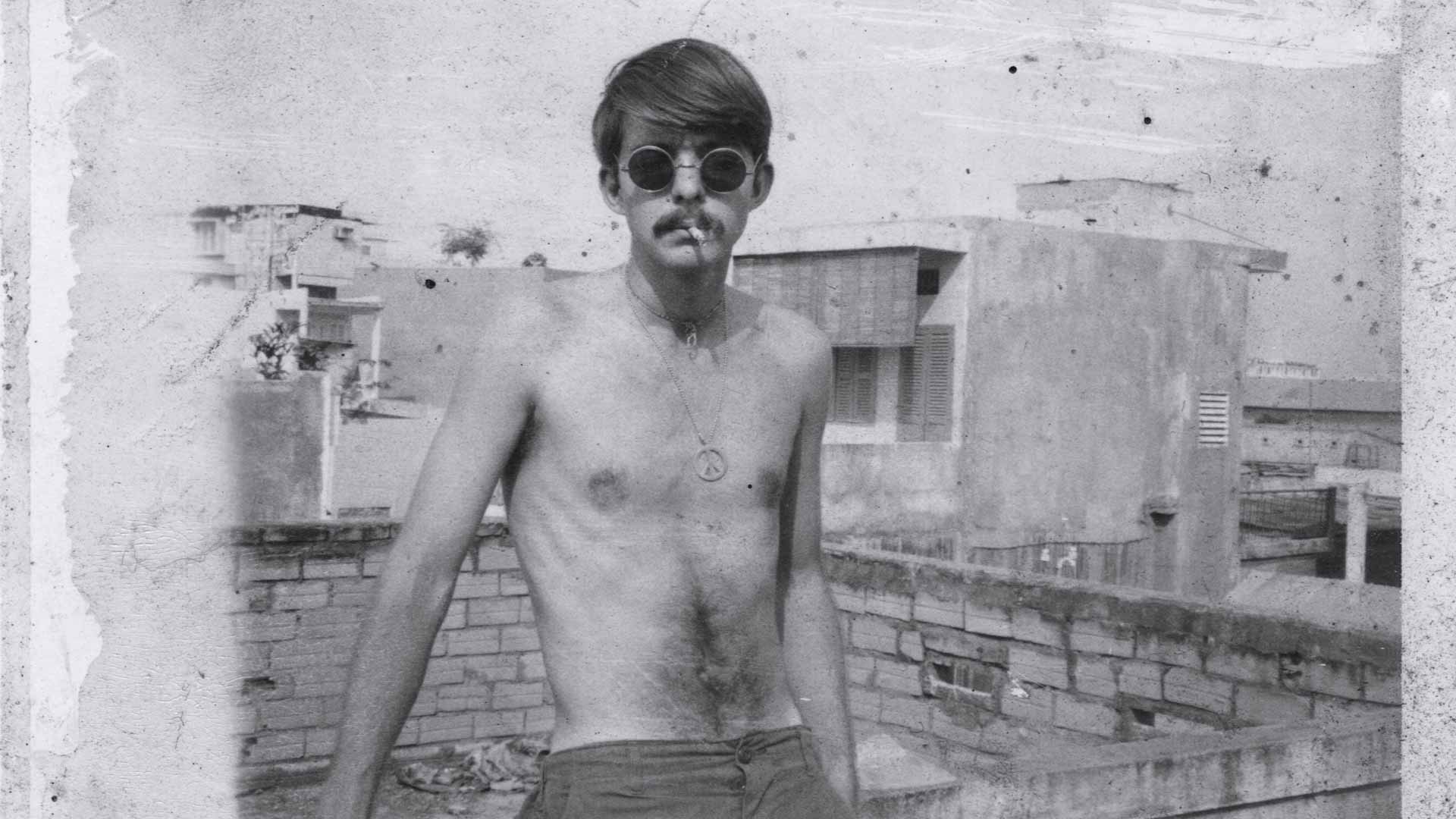 Neumann is hosting a free screening of Jimmy in Saigon, an award-winning documentary about the mysterious death of a Vietnam veteran, on Friday, October 20, at 7 p.m. in the Meagher Theatre.
The film explores the tragic death, radical life, and forbidden romance of Jimmy McDowell, a 24-year-old Vietnam veteran who died in Saigon in 1972. Featuring modern-day scenes shot in the United States, Vietnam, and France, as well as archival footage, the film is directed by Peter McDowell, Jimmy's youngest brother, who will be on campus to lead a post-screening discussion.
Peter grew up thinking that Jimmy had died as a soldier but eventually discovered that his brother had completed his tour of duty and returned to Vietnam as a civilian. The younger McDowell then set out to investigate the reason for Jimmy's strange decision to return to Saigon and the details of his death.
According to Howard Reich, an Emmy Award-winning filmmaker and arts critic, "Peter McDowell's brave search for his family's long-buried secrets transforms his life and illuminates ours through the sheer poetry and unflinching candor of Jimmy in Saigon. This hushed, hauntingly beautiful film disarms and enlightens us, proving that the ghosts of war and peace can be found and spoken to."
On the heels of a March 2022 world premiere at the British Film Institute's Flare Festival in London, where it was selected for a repeat screening as part of their "Best of Fest," Jimmy in Saigon was also recently awarded Best Documentary at multiple festivals, including the Lovers Film Festival in Torino, Italy; Roze Filmdagen in Amsterdam, Netherlands; Reeling in Chicago, and GAZE in Dublin, Ireland. The film has played at 36 festivals worldwide and has won 15 prestigious awards.
More than 50 years after Jimmy McDowell's death in Saigon, his brother Peter believes that Jimmy's provocative choices provide cause to reflect on how the United States has changed, or remained stagnant, in terms of foreign policy, domestic politics, and conversations surrounding sexual identity and how families can better navigate grief, mourning and deeply held secrets.
In addition to filmmaking, Peter McDowell works as a fundraiser, publicist, and teacher of fundraising. He recently served as director of development for American Friends of the Louvre and is the recipient of a three-year DeVos Institute for Arts Management International Fellowship at the University of Maryland. He currently resides in Los Angeles and runs his own firm, Peter McDowell Arts Consulting.
This free screening is presented by the Neumann Inspires Film Festival in collaboration with the Neumann Civic Engagement Committee and NUPride club.