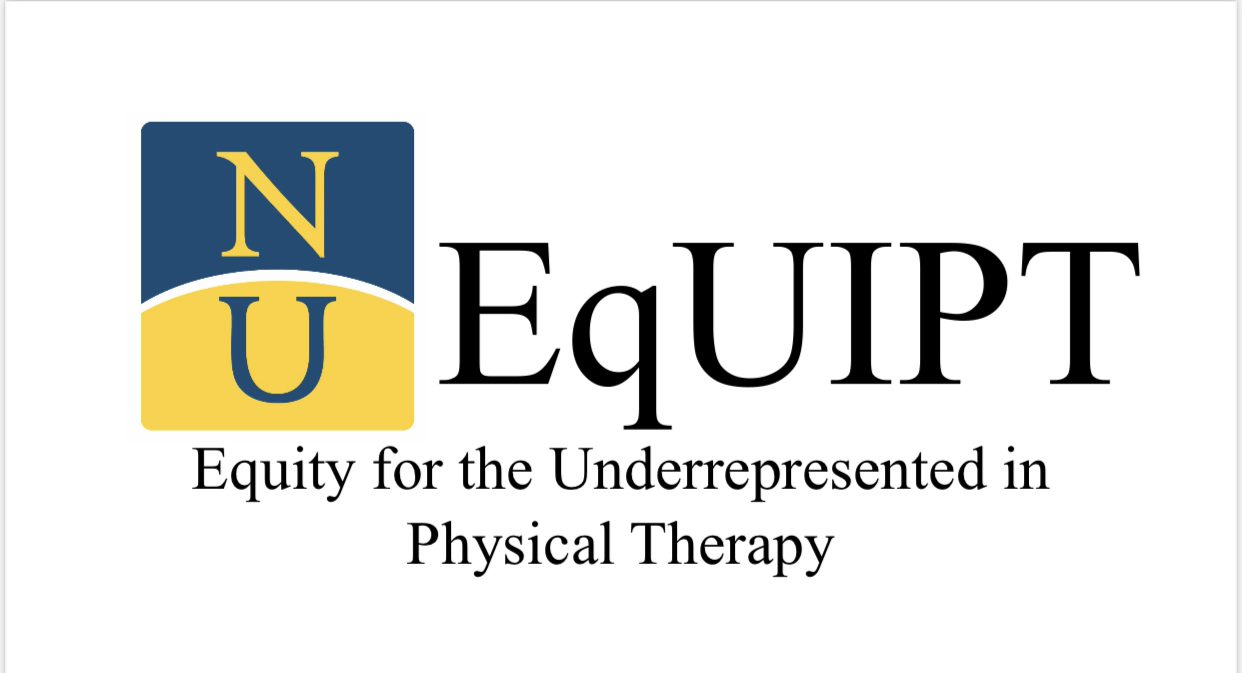 The Pennsylvania chapter of the American Physical Therapy Association has awarded Neumann University's Doctor of Physical Therapy program an $8,000 grant. These funds will be used to launch EqUIPT (Equity for the Underrepresented in Physical Therapy), a program designed to help support and promote historically underrepresented groups in the physical therapy profession. ​​​​​​​
According to Alex Haddad, DPT assistant professor, Neumann's program was one of four schools selected to receive this grant and was given the second-largest dollar amount. This is the first grant that the DPT program has ever received.
Haddad is on the APTA-PA board of directors and serves as the director of the southeastern district for the chapter. He became aware of this grant and worked with his fellow DPT professors (Scott Biely, Heather Anderson, and Abby Liebrand) to submit the application.
The group sought to acquire the grant for help with recruitment and retention for BIPOC (Black, Indigenous, and People of Color) students.
"We're really trying to help promote more minority representation in our profession and be able to have a greater representation of black, brown, and other minority groups as physical therapists," Haddad explained.
In order to accomplish this goal of inclusion, the grant money will be used to support peer mentorship in the DPT program. BIPOC alumni will be invited back to support BIPOC students, and they will receive training to enhance these professional relationships.
"We did a lot of research as we were putting the grant together, and what we heard over and over again was that having the proper peer social support was so very important. And because of that, we are looking to recruit mentors to help us," Haddad said.
Grant funds will also be used to create a Summer Scholar Program, which will be designed to introduce the major to undergraduate students in their junior or senior year and pay for speakers and trainings.
According to Haddad, the grant writing team worked with Dr. Michelle Santana, Dr. Chris Haug, and Sr. Pat Hutchison and was very grateful for their collaboration.