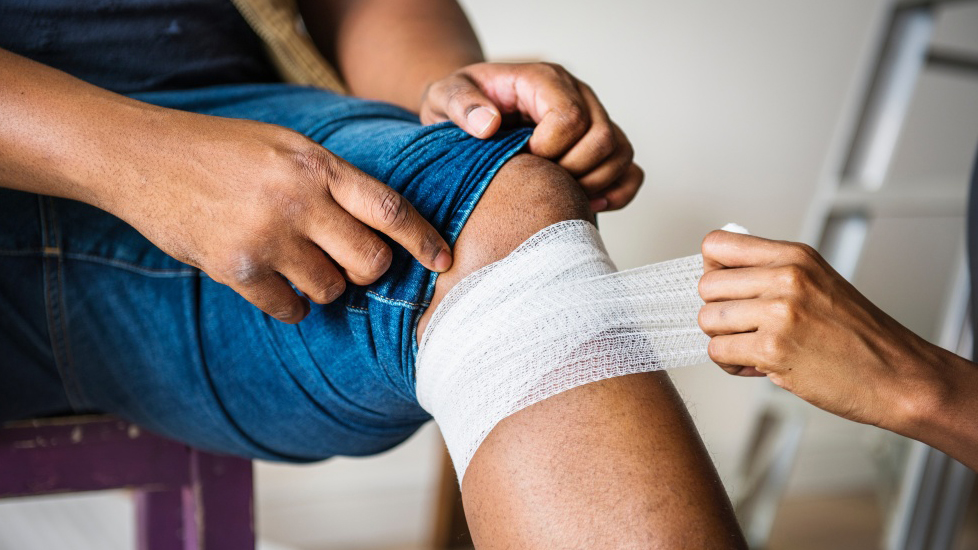 Kelsey Robinson, a third-year DPT student, submitted an essay, A Journey Toward Mindfulness, to a national competition sponsored by the Consortium for Humanities, Ethics, and Professionalism of ACAPT (American Council of Academic Physical Therapy). Not only did the judges award her the top prize, but through writing this essay, Robinson confronted a personal and uncomfortable experience that has haunted her for many months.
The prompt for the essay asked students to describe an experience that significantly impacted their professional growth and identity as a future physical therapist, with respect to the public health crises of racism and/or COVID-19. Students were asked to reflect on what about this encounter was instructive and in what ways this experience enlightened their perspective on one or more of the core values of the PT profession.
Robinson, who is from Vineland, New Jersey, remembers when Dr. Tiffeny Atkins sent out the link to the essay contest to her class. She was immediately interested because the topic was one Robinson is passionate about.
In her essay, Robinson described the steps she took to turn the effects of a crippling racist remark into a positive force for self-discovery. Rather than holding in her pain and self-doubt, she accepted an invitation to tell her story. Below is an excerpt of her winning essay.
"Competitive programs [in health care] are trying so hard to diversify their students that now the application process is unfair. People of color are getting accepted into these programs simply because they are diverse but do not have the qualifications beyond that. Now it is harder for the majority [white males] to stand out in comparison even if they are more qualified. This was told to me by a fellow physical therapy student, and immediately my spirit was drained. I felt my blood begin to boil—not with anger, but in shame. I wanted to speak, but my mouth did not move beyond a smile as I held back tears. I am that person of color that my fellow colleague was referring to: an African American and single mother with a dream of becoming a physical therapist. I thought, 'I must not be good enough; maybe I am their charity case.'"
In the aftermath of this devastating experience, Robinson has become an advocate for self-worth and determination. She has spoken to high school girls about the importance of self-love by recounting her story and sharing the disappointment she felt toward herself.
"She (the fellow PT student from another college that she met on her first clinical rotation) validated how I felt about myself and insecurities that I had for years and years. I didn't respond, and I just let her say it. I was down on myself. It bothered me for months and I wondered why I let it get to me," she recalled.
Writing the essay was a cathartic experience for Robinson, and it also appealed to her competitive side.
"Of course I wanted to win, but I really just wanted to get my story out there," Robinson said.
Not only did she win first place in the essay contest, but she plans on donating the $500 prize money back to the Neumann's DPT program's efforts on improving diversity. Robinson's essay will be published in the Journal of Humanities in Rehabilitation later this spring.