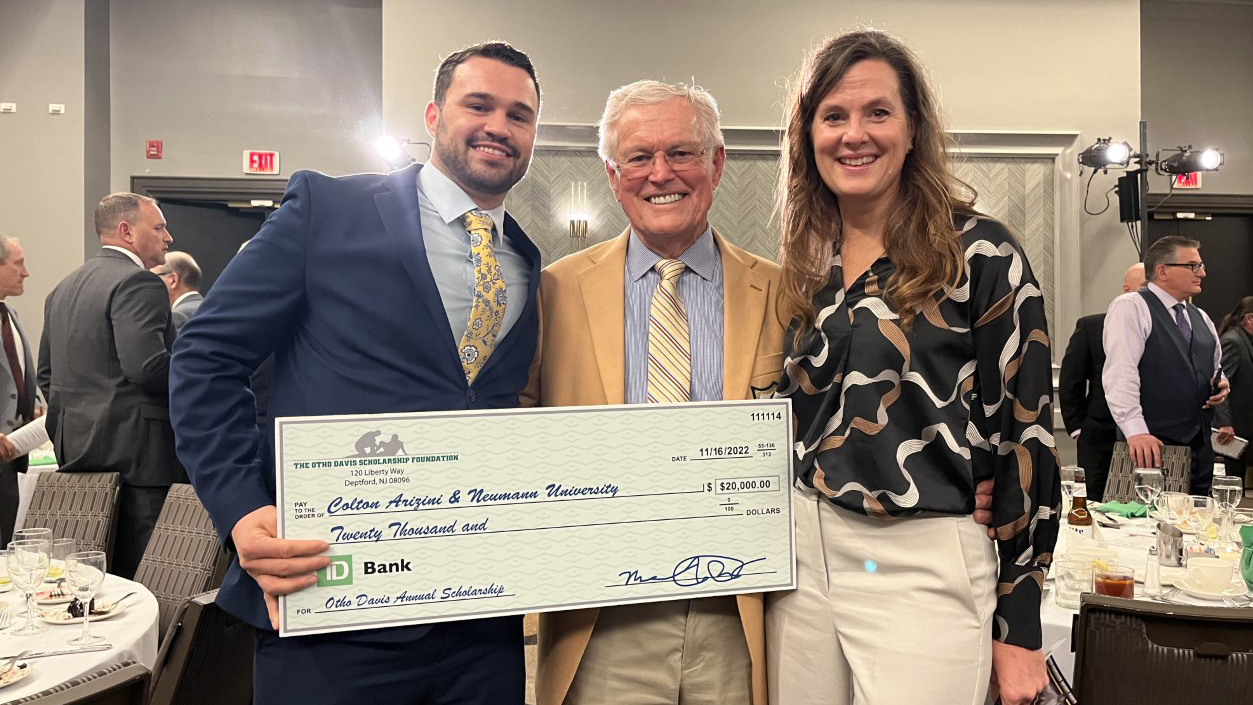 Colton Arizini, a third-year DPT student, has been awarded a $20,000 scholarship from the Otho Davis Scholarship Foundation. The scholarship honors Davis, who was the head trainer for the Philadelphia Eagles for 23 years. He passed away in 2000 at the age of 66 from pancreatic cancer.
Arizini was one of 2 students selected for this honor, and he received a unanimous vote from the judging committee. More than 50 students applied for the scholarship, which was determined by an essay reflecting on experience with service while working in the athletic training/physical therapy fields.
The scholarship was established during a dinner in 1999 honoring Davis. He requested that the proceeds from the dinner go toward a graduate scholarship for aspiring students studying sports medicine or a related field.
Arizini, who works full-time as a therapy aide for Good Shepherd Penn Partners in Conshohocken, said one of his patients told him about the scholarship.
"I had to submit my resume and write about my experience with service and give a background about who I am as a person," Arizini said. "I've always tried to do a lot for others. I've been a member of civic, athletic, and religious organizations and have had many service and leadership opportunities."
Arizini received a ceremonial check at the foundation's annual dinner on November 16 in Philadelphia. During the dinner, Ray Didinger, the "Godfather" of Philadelphia sports, received the Dick Vermeil Lifetime Achievement Award. Vermeil was also honored for his recent Hall of Fame induction.
After receiving his BS in Biology from Bloomsburg University, Arizini chose to study physical therapy because he always had an interest in the health field and is passionate about athletics and exercising. During his senior year, Arizini interned at Geisinger Medical Center in central Pennsylvania and developed an interest in physical therapy. After the internship, he decided to pursue a doctorate in the field.
"I really have a passion for working with individuals with neurologic disorders, specifically Parkinson's disease. We have a program called Rock Steady Boxing, which is a high-intensity boxing and exercise class for individuals with Parkinson's. I'm a coach, or a trainer for that program," he explained.