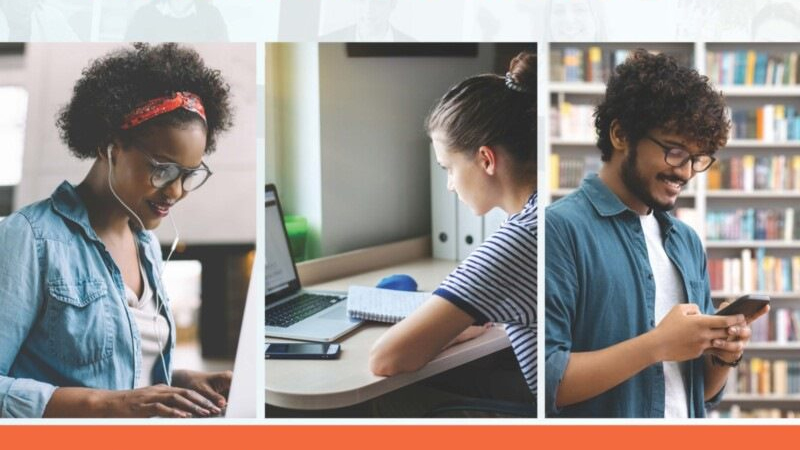 For some professors, both at Neumann University and across the globe, the pandemic steered them into uncharted waters when it came to teaching online. For Dr. Laura McLaughlin, professor of graduate education, the transition was seamless because she had been teaching online for the past ten years. In an effort to help her fellow educators, McLaughlin recently published Engaging Virtual Environments, which guides teachers through the challenges of online instruction.
McLaughlin collaborated with fellow educator Dr. Joanne Ricevuto, program director of early childhood education at Harcum College, while writing this book. The two worked together at Harcum prior to McLaughlin coming to Neumann. The duo saw the need for a teaching guide that would offer tips and tools for enhancing the online learning experience for students.
According to McLaughlin, the book guides readers through the many roles of the virtual instructor in its seven chapters. These roles range from team builder and decision maker to student engager and course designer, among others. Included in the book are QR codes that take the reader directly to the ideas or examples presented by the authors.
"In the back of the book, we have a guide to 50 tools we talk about and a guideline on how to think through what tool to use. These are tools that we recommend to engage students, and it's all about finding what works for you and what works for your students," McLaughlin explained.
McLaughlin and Ricevuto sent the book proposal to one publisher first and heard back within one week that they wanted to publish it.
Lillian Nave, the host of the ThinkUDL podcast and a universal design for learning expert, wrote the forward for the book calling it "a veritable decision tree for the new or not-so-new virtual instructor that includes helpful definitions, appropriate questions to ask oneself along the way."
Mclaughlin said she is proud of this book and hopes readers will come to share her love for online teaching.
"I am an online professor who thrives in an online environment, and I have figured out that is where I belong," McLaughlin said. "I love working with adult learners and people who have a lot of different things going on in their lives. So, I like creating environments where they can learn, collaborate with others, have fun in an online course, and still be engaged in the course."
McLaughlin gives credit to her husband, Jim, who helped edit the book and worked to resolve technology issues relating to the content.
Engaging Virtual Environments is available at the following retailers:
Stylus (use code ENGVE20 to get 20% off and free shipping)