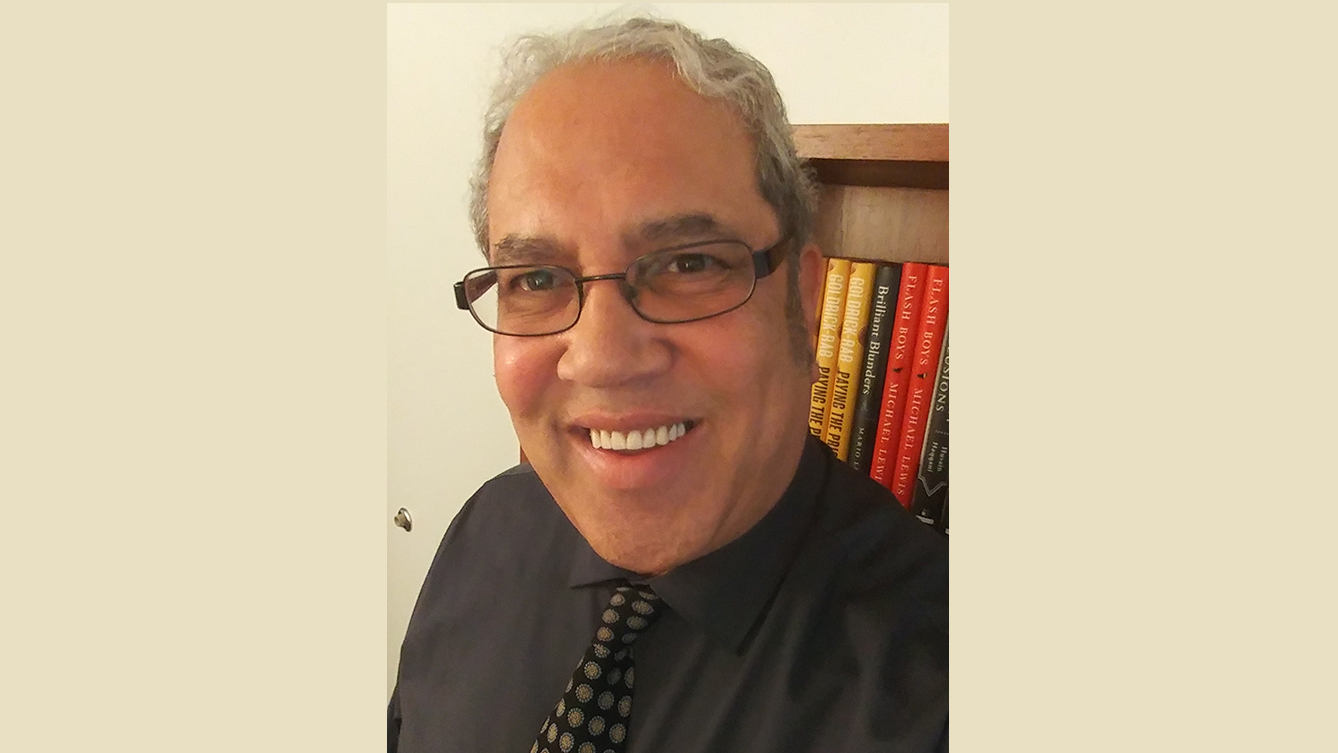 On January 16, 2022, Dr. Sam Lemon was inducted into the Dr. Martin Luther King, Jr., Spirit Hall of Fame by the Media Fellowship House and the Media Area NAACP. Dr. Lemon was selected to receive this honor because of his involvement in causes that reflect the spirit of Dr. King and the mission of the two sponsoring organizations.
Dr. Lemon, a Quaker and member of the Providence Friends Meetinghouse, is Neumann University's program director of the master's in business and organizational leadership. He has been at the university since 2009.
The Media Fellowship House and the Media Area NAACP celebrated the 33rd year of the annual MLK Jr., Spirit Hall of Fame awards. This year's celebration was held virtually; however, the First Church Media has hosted this event in person in previous years. Dr. Lemon joins past inductees, including Ruth Bader Ginsburg, Bayard Rustin, and Thurgood Marshall.
Dr. Lemon said he was thrilled to receive this "terrific recognition." In his acceptance speech, he encouraged others to stand up to racial injustice.
"It's not enough not to be a racist; we must be anti-racism. Good people too often standstill when they should speak out," he said. "We must be an active activist for justice. Justice can't be an afterthought. It must be proactive."
Dr. Lemon is also a published author who wrote two books exploring the African American Experience. Go Stand Upon the Rock (2014) is a fact-based novel that profiles the lives of Lemon's ancestors who were enslaved on Virginia plantations but escaped to Media, PA, during the Civil War.
Lemon's second book, The Case That Shocked the Country: The unquiet deaths of Vida Robare and Alexander McClay Williams (2017), details the true account of Alexander McClay Williams, a 16-year-old African American boy who was wrongly convicted of murder and became the youngest Pennsylvania resident to be executed. For the past few years, Dr. Lemon has been working with several people, including members of the Williams family, to advocate for the posthumous exonerations of Alexander.
Dr. Lemon has turned his research on Williams' case into a six-episode podcast called Mapping the Color of Injustice, which he created with Dr. Keith Reeves, a Political Science professor at Swarthmore College. Four podcast episodes are currently airing on the website, and one episode is posted each month until the series is completed on March 2, 2022.