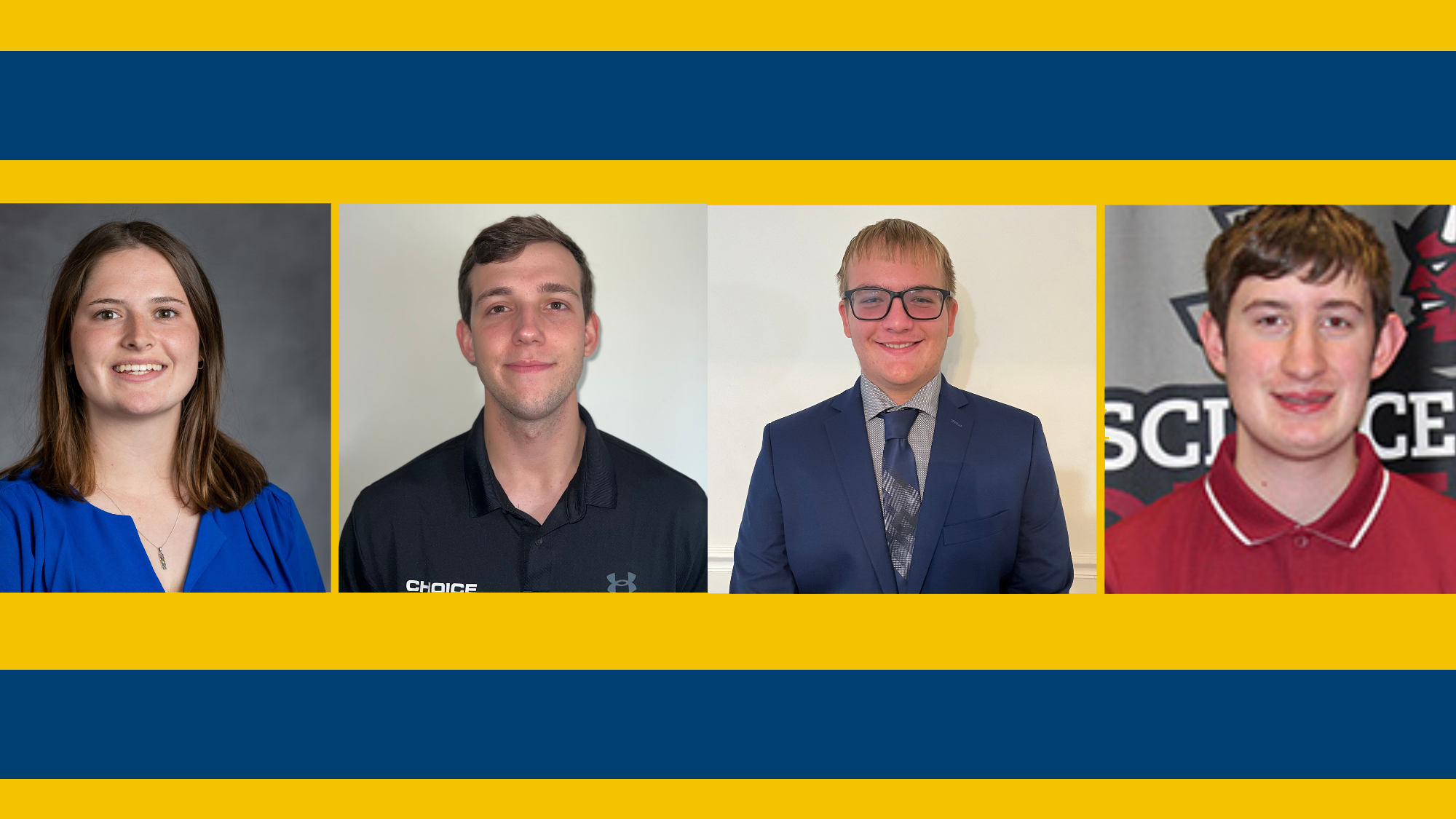 While every Philly sports fan is waiting and watching to see if the Eagles make the Super Bowl, one bet you can take to the bank is that four Neumann University students will be at State Farm Stadium in Glendale, Arizona, for kickoff.
Sport management majors Ava Irwin, Robert Mawhinney, Brandon Kerrigan, and Noah Froshour have been hired by Living Sport to work the Super Bowl. As the name suggests, Living Sport is a company that offers opportunities for young adults to explore the world through sporting events. The company's mission is to use sporting events as a catalyst to experience the world and foster personal and professional growth.
Alicia Marinelli, a veteran in the sport industry, founded Living Sport. Her passion for helping young adults find the right path to achieve their professional goals stems from the support she was given during her quest to work in the sport industry.
According to the organization's website, Living Sport was created to give passionate sport professionals, recent graduates, and current students an edge over the thousands of job seekers looking to score a gig in sports.
Connor Herlihy, Living Sport Director of Digital Media, spoke at Dr. Julie Lanzillo's Events and Facilities class this semester and introduced students to the Super Bowl program. Ava Irwin attended the class and jumped at the chance to work with Herlihy and Living Sport. She applied for the Super Bowl program, interviewed for the position, and was hired to spend ten days in Arizona working and networking with sport professionals worldwide.
Her fellow classmates, Kerrigan, Mawhinney, and Froshour, also applied for the Super Bowl program and were accepted.
"To be able to work during the Super Bowl and be in the stadium for the single largest event in American sports around hundreds of industry professionals is so exciting," Mawhinney said.
The students will work with the NFL Super Bowl Host Committee helping fans navigate through the stadium and assist with various interactive displays. However, the experience is much more than just game day. They will also have opportunities to tour other sport stadiums in the Phoenix area and attend workshops led by industry professionals. Perhaps the most significant aspect of this experience for the NU students will be the numerous networking opportunities and events.
"It's a great opportunity to get to do so much in such a short amount of time and to meet so many people in the sport industry," Irwin said.
Each student is required to pay their way to Arizona, and most of the NU students are doing GoFundMe campaigns. They see it as an investment in their future.
"This experience will definitely stand out on a resume. This is the biggest sporting event in the US," said Brandon Kerrigan.
For a lifelong Philly sports fan like Mawhinney, the opportunity to be at Super Bowl LVII is a dream come true.
"I am praying the Eagles make the Super Bowl. I'd like to see an Eagles/Chiefs Super Bowl," Mawhinney said. "Getting to see Patrick Mahomes against Jalen Hurts on the biggest stage would be a once-in-a-lifetime experience."