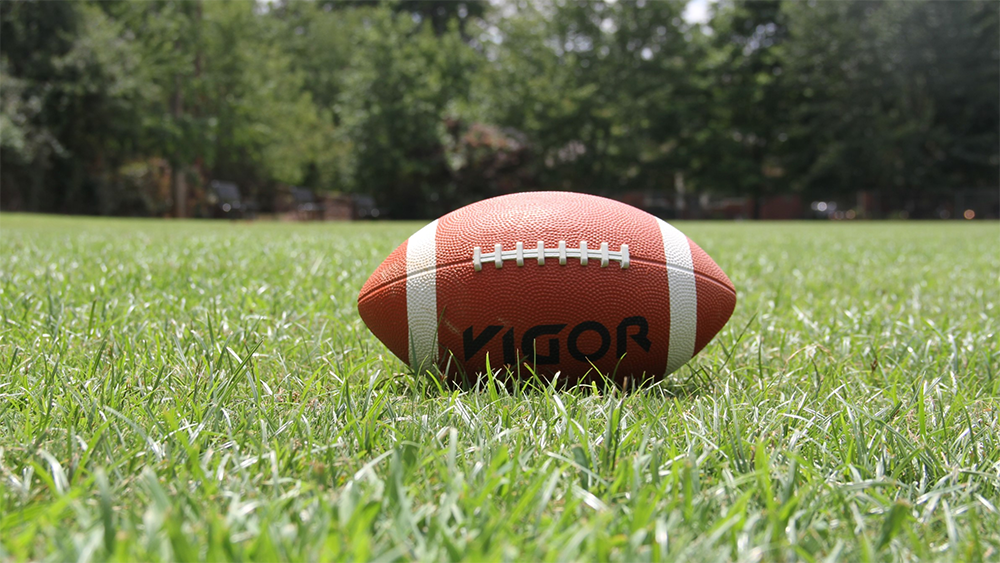 How ironic is it that a university which never had a football team has a student who is vying for a spot in the National Football League? Incredibly so, some would say, but not Paul Rucci, who has been training for this opportunity since he was a child.
Rucci, who is scheduled to graduate in August with his master's in Sport Business, is donning number 54 for the Spring League Linemen, an elite professional football development league. He is the Linemen's long snapper, a position he has played for more than 15 years.
While his position may sound like a reptile in your neighbor's pond, a long snapper is a valued member of any football team. As a special teams player, the long snapper's job is to "snap" or hike the football over a long distance for field goals and punts.
"When I was a junior in high school, I started to think I could do this professionally. It's a very challenging position. There are only 32 in the league (NFL), and teams keep only one the roster," Rucci said.
Rucci was a four-year starter, playing the position of long snapper at Rowan University where he graduated in 2017.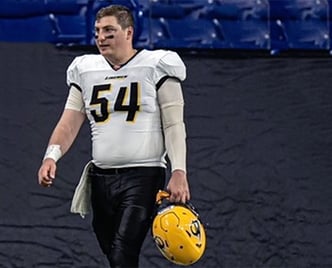 According to Rucci, the Spring League is a pathway to the NFL, and since its inception in 2017, more than 100 players have signed NFL contracts. The league has two divisions, north and south. Each division has four teams. Rucci plays for the north and is currently living in Indianapolis, Indiana. His games are played at Lucas Oil Stadium, home of the Indianapolis Colts, and FOX Sports network televises the games.
"I played D3 and never had these experiences. Coming out on that field was very overwhelming," he said.
In 2017, Rucci was fortunate enough to land a tryout with the Arizona Cardinals. He was cut from the team but gained valuable experience that led him to acquire an agent and attend the NFL Scouting Combine. NFL scouts attend the Spring League games, and at any time Rucci could be selected by an NFL team.
In March, Rucci's agent received a call from the Spring League representatives. They wanted him in Indianapolis, and he had 11 days to report.
"When I got the phone call, it didn't even feel real. On game day, we have FOX Sports in our locker room and following us on the sidelines. That's when it first felt real to me," Rucci recalled
Rucci is looking forward to his team's game on June 4 when his family will be in attendance. As he reflects on what he is currently experiencing, he is brought to tears. Playing football at this level is where he wanted to be his entire career.
"Having my family come will be super exciting. My dad grew up a Colts fan and to be playing in the Colts' stadium is pretty unreal," Rucci said.
Rucci was introduced to NU by his brother Alex, a lacrosse player and 2021 graduate of the Sport Management major and Sport Business master's program. Alex and his father were Rucci's practice partners in their backyard while he learned and perfected his skills.
"My dad and brother mean so much to me. They spent hours in the backyard catching my snaps. I owe them everything for what they've done for me," said Rucci.
Rucci is so passionate about his football position that he started his own business, East Coast Long Snapping, which helps young players become better long snappers.