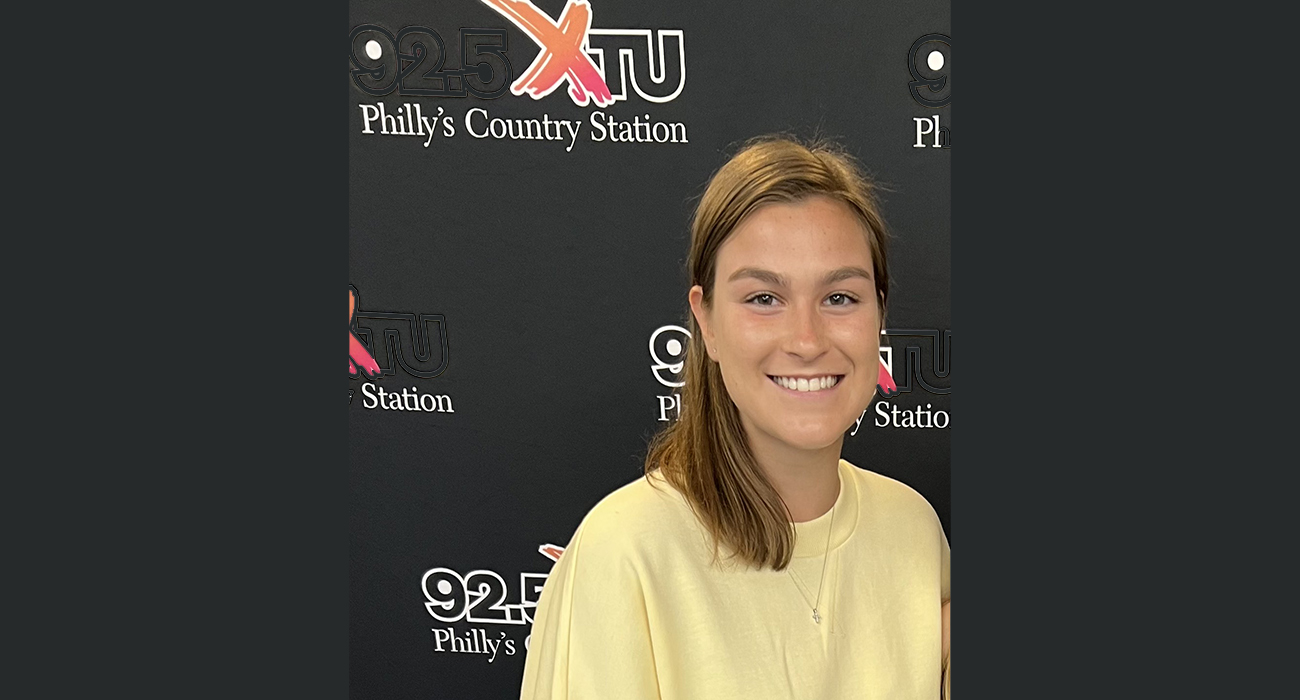 When Brylin Adams came to Neumann University in 2018, she dreamed of becoming a sports broadcaster. Sports had always been a big part of her life, especially lacrosse. As she progressed through the CDM major, Adams developed a fascination for behind-the-scenes work and now will have the opportunity to learn more about this aspect of the industry.
Adams was recently hired by Comcast Spectacor as a game presentation video and production intern and will work 20 -35 hours a week, starting in September, with the Philadelphia Flyers, Sixers, and Wings. She was alerted to this opportunity by NU professors Sean McDonald and Dr. Julie Lanzillo.
According to Adams, this was a competitive internship to land. She doubted if she would even be considered for the position, but her self-confidence kicked in, and she thought, "why not me," and went for it.
"I've always wanted to be a sports broadcaster, whether a sideline reporter or an arena host. But being in the CDM major, you get a lot of hands-on experience, and I've become interested in many things and not just being on camera," Adams said.
Adams will be working in the control room during the games, learning all of the aspects of the control room, and assisting with video and event production. She will also get experience with instant replay cameras, placing images on the Jumbotron, and game day graphics.
"I'm very excited to start and learn. Going after this internship has made me feel more confident going into the real world and getting a job," she explained.
During her time as an undergraduate student, Adams played lacrosse for four years and had her own TV show with Neumann Media, where she was also an intern. Currently, Adams is working part-time for WXTU, 92.5FM, as a member of the country station's "Street Team." She is also interning with NXT Sports organizing and managing lacrosse tournaments.
Adams is now enrolled in Neumann University's Sport Management master's program and will play her last year of lacrosse, thanks to the NCAA's COVID eligibility rulings.
Being a part of Philadelphia professional sports is thrilling for Adams, but she has an allegiance elsewhere. She is from Maryland but grew up a Pittsburgh sports fan because her parents are from the western part of Pennsylvania. So, working for Philadelphia sports teams was a tough pill for her family to swallow.
"My grandma told me that I better still cheer for the Penguins," she said, laughing. "I'm a Pittsburgh girl, a Steelers fan, but ultimately, I am very blessed to have this opportunity because it is what I want to do. I can take the skills I've learned at Neumann and apply them to the real world, doing something that I enjoy."