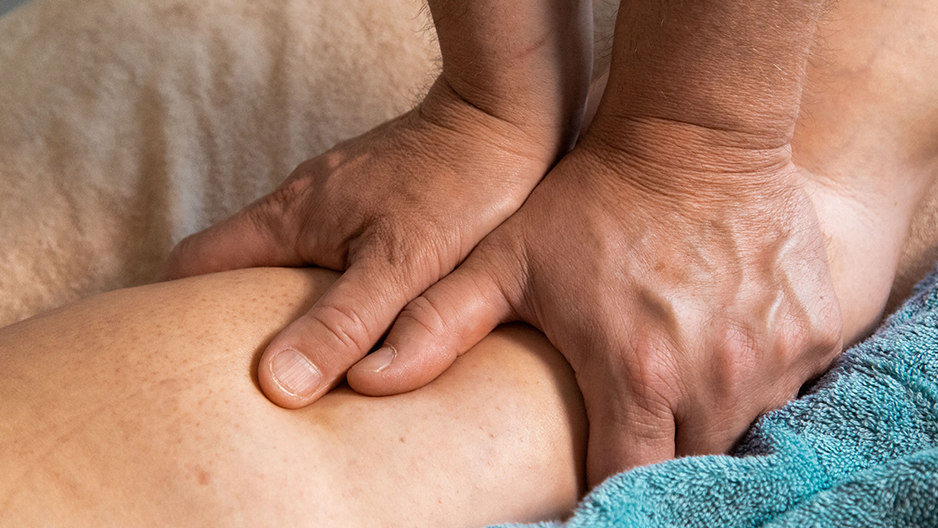 According to Hubert Lee, it's a good time to be a Health Sciences major. Of the 41 students who graduated with the degree this May, 23 have already been accepted into graduate programs or have landed good-paying jobs.
Seven of the students have been accepted into doctoral programs in physical therapy or occupational therapy at Le Moyne, Neumann, Rutgers, St. Joseph's, or Widener. Nine others have enrolled in master's degree programs in athletic training, business, nutrition, or occupational therapy. Some have chosen to pursue degrees in nursing while a handful have launched careers at Doane Academy, Penn Medicine, Payer Matrix, and Premiere Orthopedics.
"The market for college graduates in health care is really excellent right now," says Lee, director of the Health Sciences and MS in Athletic Training programs. "Students have their choice of going to work in a very professional setting or pursuing an advanced degree. Every graduate has a clear path to their next step in life."
Chris Prazych agrees. Recently hired by Penn Medicine, he works at Chester County Hospital. "The Neumann health sciences program provided me with all the necessary tools to be successful in my post-graduation endeavors," he says. "My professors always went above and beyond to help my fellow classmates and I succeed."
Maria Franckiewicz, who moved seamlessly from Health Sciences into Neumann's Doctor of Physical Therapy program, credits Dr. Brieanne Seguin for her success. "I just finished my Gross Anatomy class, and I don't think I would've passed it if it were not for Dr. Seguin's Functional Anatomy class," she says. "I used a lot of my notes, books, and tricks for remembering all the bones/muscles/motions that she taught us. I even was able to share some of those notes, images from my textbook, and fun mnemonics and phrases with my fellow classmates. Her class truly prepared me for the start of this DPT Program."
For graduates of Neumann's widely respected Nursing program, the options are even brighter. Dean Theresa Pietsch reports that at least 80 percent of the university's 2022 nursing graduates are already employed. "The employment rate could be even higher," she notes. The School of Nursing and Health Sciences surveys recent grads about the status of their job searches, and some have not yet responded to the survey.
With experienced faculty and the new Health Sciences Center as attractive components of the degree program, Lee has built the Health Sciences major from the ground up in just four years. In 2018, the program had "a few new students and a handful who switched from other majors," he recalls.
Yet, in 2022, more than 40 Health Sciences majors walked across the Mirenda Center stage to claim degrees. A sign of continued growth is the fact that, as of the first week of August, 69 students were clamoring to get a seat in the program's introductory course.