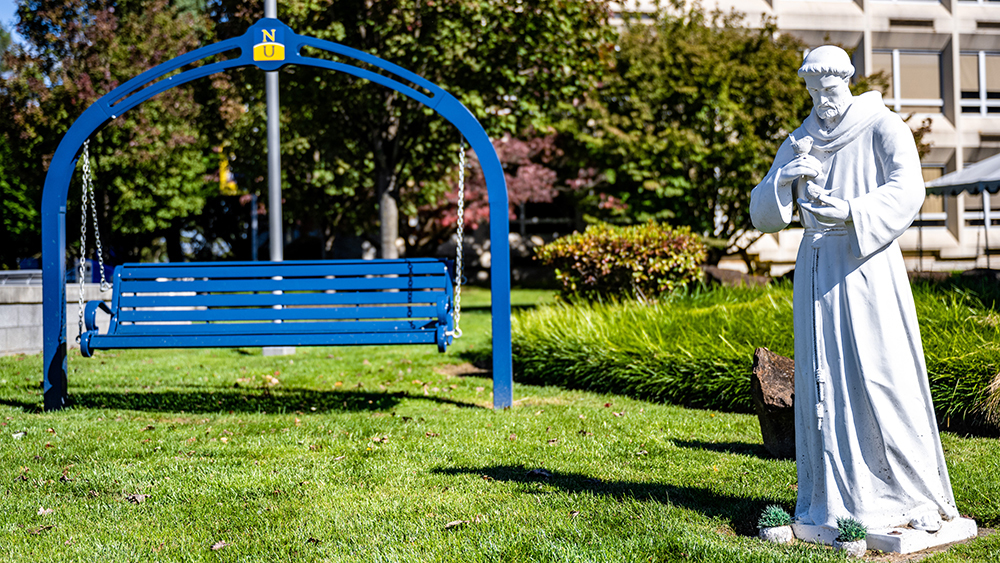 The Irish American Business Chamber & Network will present its Ambassador Award to Neumann University at the Union League of Philadelphia on February 24.
Geraldine Byrne Nason, the ambassador of Ireland to the United States, will present the award to Dr. Chris Domes, Neumann's president, during a 12:30 p.m. luncheon.
The IABCN presents its Ambassador Award annually to a business or organization that supports the development of economic and educational ties between the Greater Philadelphia Region and Ireland. The award was created to recognize the achievements of IABCN members and strengthen the position of the region as a prime place for Irish and U.S. companies to do business, and for local companies to learn more about Ireland's business opportunities.
"Neumann's connection to Ireland is deep. Many of the Sisters of St. Francis of Philadelphia, who founded the university, were born in Ireland or trace their heritage to the Emerald Isle," says Domes.
Because of this grassroots Irish connection, Neumann has partnered with the IABCN for decades and has invited several chamber members to serve on its board of trustees. The university also has a long history of study abroad programs with higher education institutions in Ireland and is expanding those relationships in 2023.
For example, Neumann is currently negotiating with Atlantic Technological University in Ireland about establishing student exchange programs. ATU has an enrollment of more than 20,000 students with eight campuses in Galway, Mayo, Sligo, and Donegal. It offers programs in science, engineering, business, humanities, social sciences, and tourism.
"Sister Marguerite O'Beirne, Sister Esther Anderson, Sister Linda DeCero and many others at NU have honored their Irish roots with their long-time support of the Irish American Business Chamber & Network, and it's always been mutual," says William McLaughlin, founder and chairman emeritus of the IABCN.
"The Chamber values Neumann University's impactful involvement and its encouragement of studies in Ireland. Michael Collins, the past Irish Ambassador, recalls fondly the very warm welcome he received when he visited the NU campus. It is for all these reasons that the board of directors of the IABCN elected to present its highest honor, the Ambassador Award named in honor of the Irish Ambassador to the USA, to Neumann University."
Previous Ambassador Award recipients include Aer Lingus, Beneficial Bank, QVC, SAP, Children's Hospital of Philadelphia, ARAMARK, The Vanguard Group, GMAC, Siemens, and Wyeth.
IABCN will also present its Taoiseach Award to John Cummins and Adele Farrell, co-founders of NEXA Enterprise Asset Management, and its Uachtaran Award to Larry Kirwan, musician, author, and activist.
Kirwan, a rebellious Irish musician and writer, has performed at Neumann. On February 18, 2016, he entranced a crowd of students and faculty with songs, stories and poetry as part of his visit to educate students about the Easter Rising before they traveled to Dublin on spring break. Kirwan is a punk legend, for 25 years the voice of Black 47, named for the worst year of the Irish potato famine (1847).