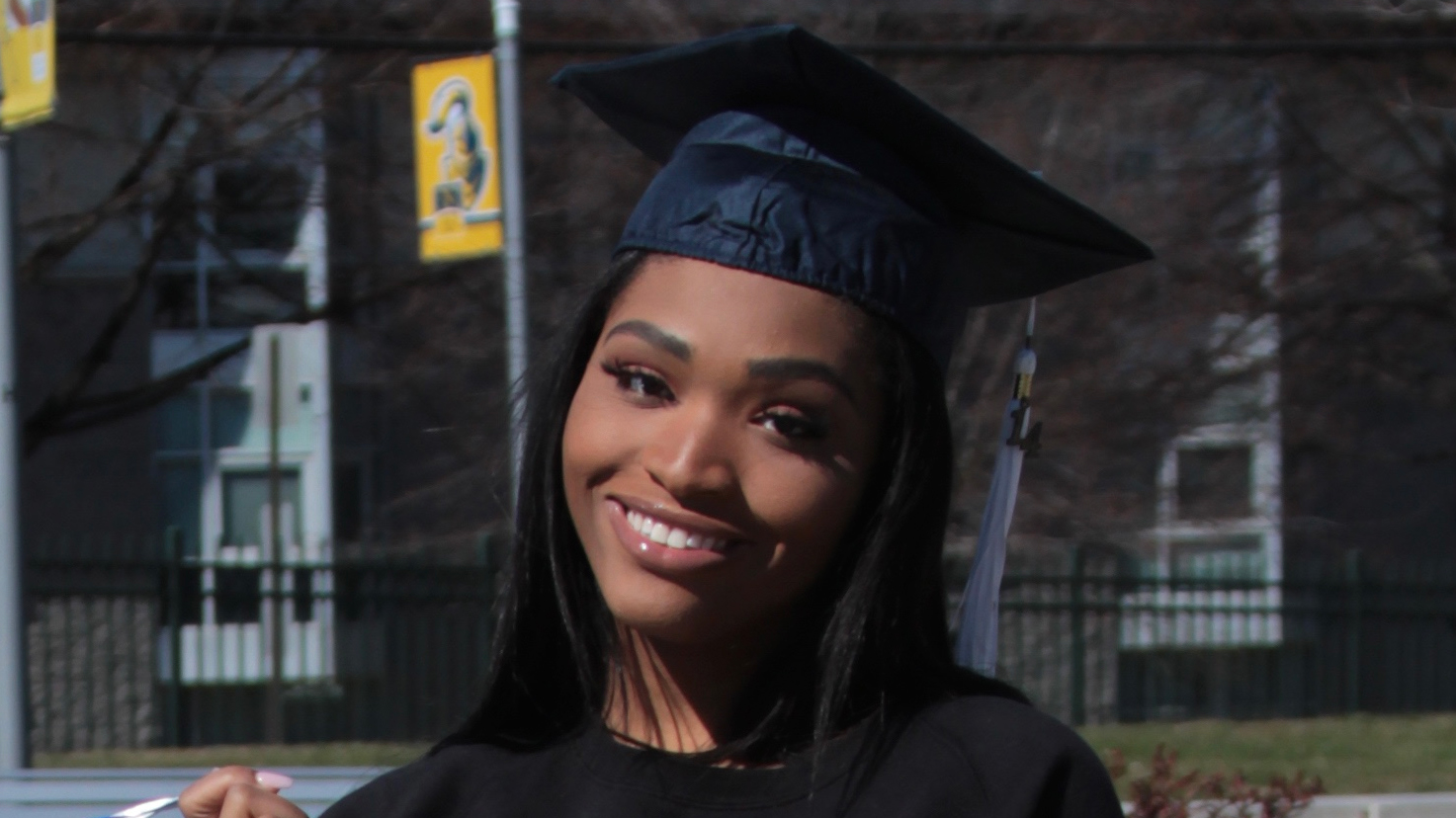 Psychology major Jasmyne Fields '20 is taking the next step in her educational journey across the pond. This September, Fields will begin the Strategic Marketing master's program at The University of Greenwich in London, England.
"Studying Psychology at Neumann gave me a diverse perspective on the importance of mental health and the impact it could have on different people around the world. This is what led me to pursue international studies," Fields said.
Fields, a native Philadelphian, had wanted to study abroad while she was attending Neumann University but was not able to fit it in her schedule. During the pandemic, Fields had a great deal of time to reflect on her future and decided it was time to study abroad – on the graduate level.
"Throughout my school career, I always wanted to get my master's. This is a big jump, but I'm so excited," Fields said. "I've grown to be more adventurous. This is a bit out of my norm, but because of the coronavirus, I learned that you can't just wait on things anymore. I'm young and I may as well be adventurous and try new things."
The University of Greenwich master's degree is a one-year program that focuses on the latest developments and practices in strategic marketing. Graduates of the program go into various marketing positions such as consultancy or management.
The university has already helped Fields connect with other students enrolled in the strategic marketing master's program.
Fields found out about the master's program through a YouTube channel that she frequently watched. The star of the channel had made the decision to attend University of Greenwich, and her journey piqued Fields' curiosity. She learned that the university was a smaller school and had a reputation for being very supportive of international students.
"They really set you up well for work after graduation by making sure you network and make connections with different businesses," Fields explained.
Fields recently had an essay published on the YouTuber's blog, called Bloom Village. The piece was titled "Graduating During A Pandemic and in it, Fields shares her struggles and triumphs of the past year. She also shares tips about navigating through graduation during a pandemic.
In addition to fully immersing herself in her studies, Fields is looking forward to traveling through Europe while she is in London. She expects many visits from family and friends while she is abroad.
"I'm looking forward to learning more about the culture, food, atmosphere and visiting historical places. I want to take full advantage of being there and seeing as much as I can," she said.