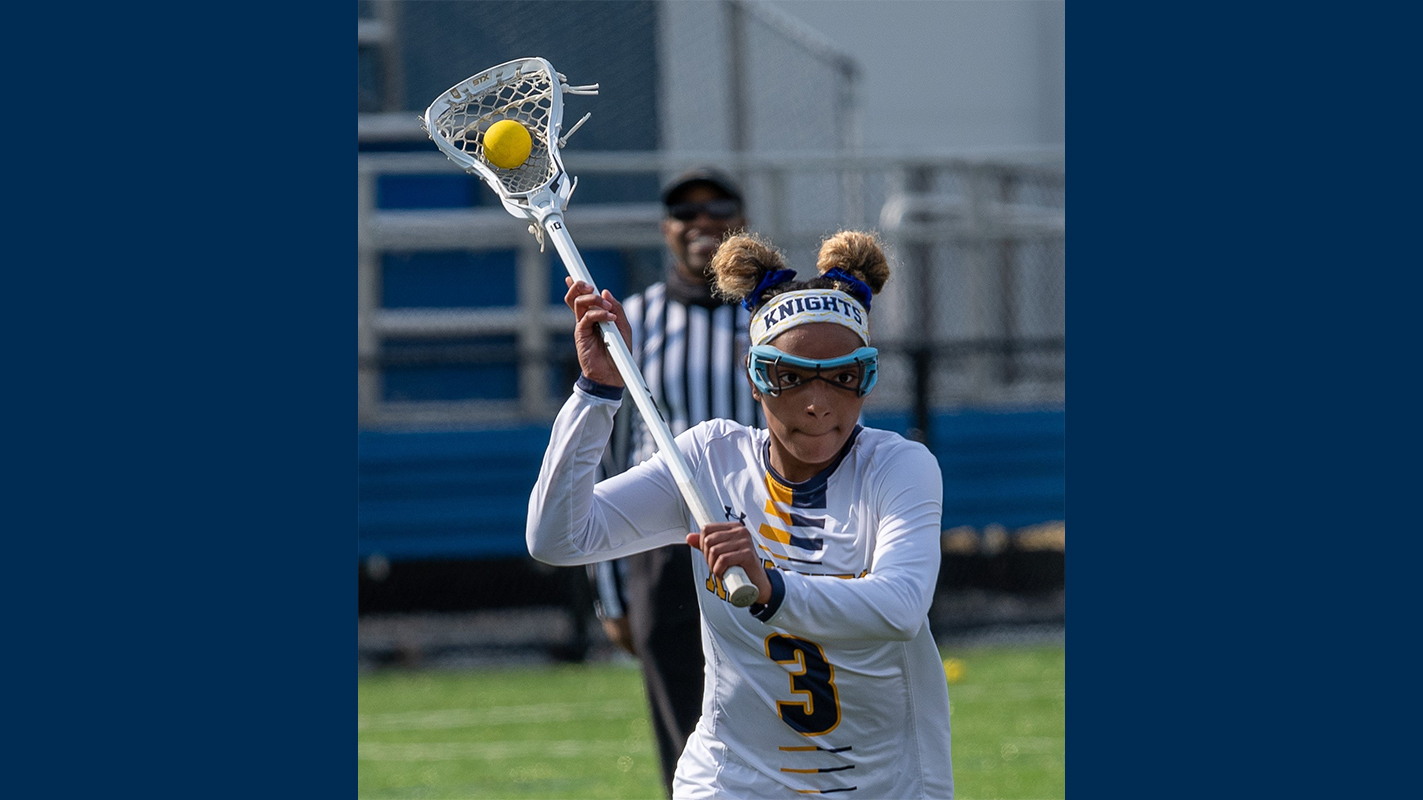 Criminal Justice major Jayana Murray sets goals and carefully plans how to achieve them. Two of these goals involve her collegiate sports career and her professional career after she graduates from Neumann University in May.
Murray hopes to have a career working in the cybersecurity field with the FBI. She wanted to bring a unique skill set to her future job. These skills include experience with the United States Armed Forces, international travel, and hands-on training at a technical program.
As the daughter of a retired Marine, the idea of joining the National Guard while still a college student seemed like the perfect opportunity to develop these skills. And on August 30, 2022, she enlisted in the Air Force National Guard.
"As a Criminal Justice major, I figured that military experience would be a practical thing to get under my belt. My dad was in the military, and I was always interested in what that experience would be like," she said. "I had heard about the Air Force National Guard from my dad, and he told me how I could be in the military part-time and also go to school. So, I contacted a recruiter."
Murray's first weekend with the National Guard was on October 15 at McGuire Air Force Base in Burlington County, New Jersey. She will be required to attend monthly weekend trainings until next summer, when she will leave for boot camp at Laughlin Air Force Base near San Antonio, Texas.
After she completes boot camp, Murray will attend crew chief tech school, also in Texas. She will be trained as an aircraft mechanic. Her father was also an aviation mechanic while he was in the Marines.
"Once I complete boot camp and tech school, I come back to my base. I'll work one weekend a month, but I'll have the option of being on the base more. I can sign up for projects in other countries. I will do whatever is required of me," Murray said.
Doing whatever is required of her is the way Murray lives her life. The main reason that she came to Neumann University was to play lacrosse for her former high school coach, Liz Martin. Murray, a midfielder, was inspired as a high school player by Martin, who pushed her to be a better athlete.
"She told me I should come and check out the campus. She said that she really wanted me to play for her. Since she was my favorite coach all through high school, I came to campus, and I loved it," Murray said.
After boot camp and tech school, Murray plans to continue her education by obtaining a master's degree in cybersecurity. ​​​​​​​