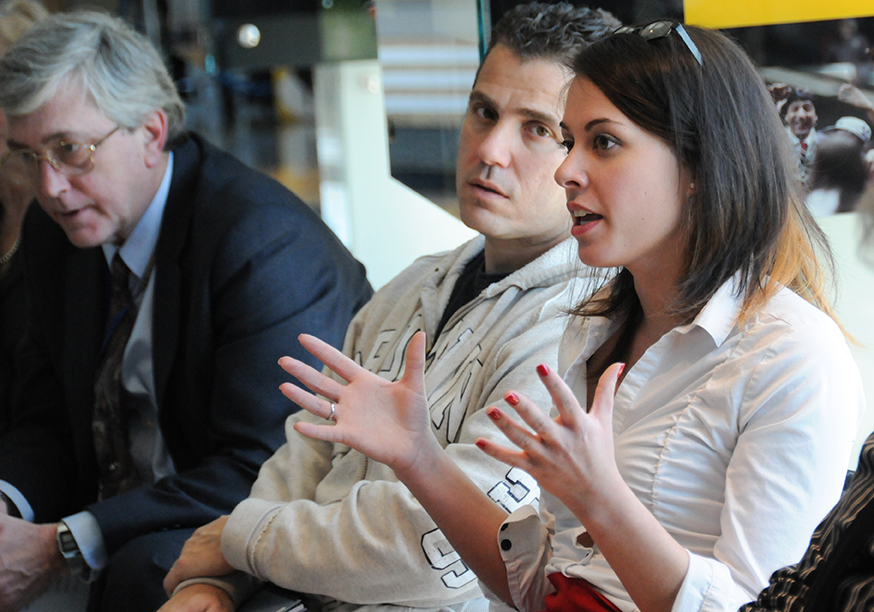 The Honors Program welcomes students of all ages to its annual LEAD conference, which gives Neumann students the opportunity to present TED-like talks on topics of their choice. LEAD stands for learning, exchanging, achieving and discussing.
This year's conference is slated for Thursday, April 25, with presentations from 2:40 to 4:30 p.m. in Bachmann 315, 317, 318 and 322, and posters on display from 4:30 to 6:30 p.m. in the Bayada Atrium of the Mirenda Center.
"The Honors Program focuses on developing the critical thinking and writing skills necessary not only to your academic success at Neumann, but also to your eventual success in your chosen career," writes Dr. Richard Sayers, program coordinator.
"We value the curious mind, the questioning spirit, the searching soul …. We take responsibility for our individual and collective education. We challenge one another to become our best selves, and we do so in a supportive and caring community."
The LEAD conference was begun by two students in 2012 as a way to bring together students, faculty and staff around the idea of research and presentation. Presentations can be given by any member of the Neumann community, and all talks and poster presentations are open to the public, free of charge.
Some of this year's topics are:
Third-World Health in a Rich Man's World
Species Extinction: Has the Cure for Cancer Been Lost Forever?
Deaf Community: from Martha's Vineyard to Today
Preparing Next-Generation Nurses: Developing a Mock Interview Event for Nursing Students
The Relationship between Loneliness, Social Exclusion Concern, and Fear of Academic Success
The Eastern Shore of Maryland: Creator of Abolitionists