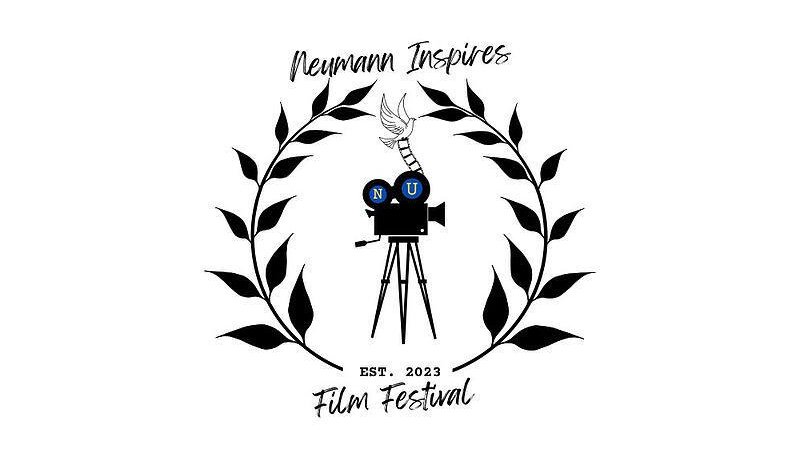 Neumann Inspires, the university's inaugural film festival, is ready for its close-up, and it has real celebrity buzz. Brad Ingelsby, the creator of HBO's hit series, Mare of Easttown, will deliver the keynote address.
Scheduled for March 31 and April 1, 2023, Neumann Inspires is a two-day event that will feature screenings of the best films submitted by the university's current students, alumni, and filmmakers from the community. Panel discussions and workshops will round out the festival's agenda with specific details to be revealed at a later date.
Ingelsby, already an accomplished screenwriter, rose to national prominence in 2021 with Mare, a seven-part crime drama that won four Emmy awards. Set in Delaware County with tons of local landmarks and references, the series also shone the spotlight on the quirky Delco accent, even earning a satirical jab on Saturday Night Live.
He is a native of Berwyn and a graduate of Archbishop Carroll High School and Villanova University. His other films include Out of the Furnace, Run All Night, American Woman, and The Way Back.
Submissions that celebrate inspiring stories and artistic vision are being accepted now at Neumann Inspires.
A variety of formats are welcome, including documentary, narrative, animation, and experimental. Awards will be presented at the close of the festival.
Entries may be submitted through January 31, 2023, and must run 10 minutes or less. Submitted films are expected to adhere to the theme of inspiration and to uphold the values of Neumann University.
The festival will open with a showing of Heart of Camden, the award-winning documentary celebrating the life and work of Father Michael Doyle in one of the nation's poorest cities. This inspirational film served as the catalyst for the creation of the festival when it was shown to student-athletes last semester during homecoming weekend.
Student reaction was so positive that Ann and Mark Baiada, founders of Bayada Home Healthcare and friends of Fr. Doyle, suggested that Neumann launch a festival of inspirational films. They have provided critical support for the event's inaugural year.
According to Joe Glass, a member of the festival committee, "Taking our cue from the Baiadas' insight, we chose 'Inspire' as the theme of our film festival to recognize the value that creative artists and innovative stories bring into our lives. The goal is to explore new possibilities and perspectives, to awaken new ideas that might generate positive outcomes in our community."
Sara McDermott, founder of the Princeton Independent Film Festival and adjunct professor at Neumann, is the director of Neumann Inspires. McDermott has authored several optioned screenplays and recently published her first novel, Wolves at Night.
Others on the film festival team are Kerry Hustwit (general manager), assistant professor of Communications and Digital Media and moderator of Knightflix film club; James Kain (creative consultant), assistant professor of English; Brandi Burgess (advancement consultant), director of philanthropic impact; and committee members Matt Fullmer, director of student engagement and leadership, William Hamilton, associate professor of English, and Joe Glass, associate professor of Communications and Digital Media.