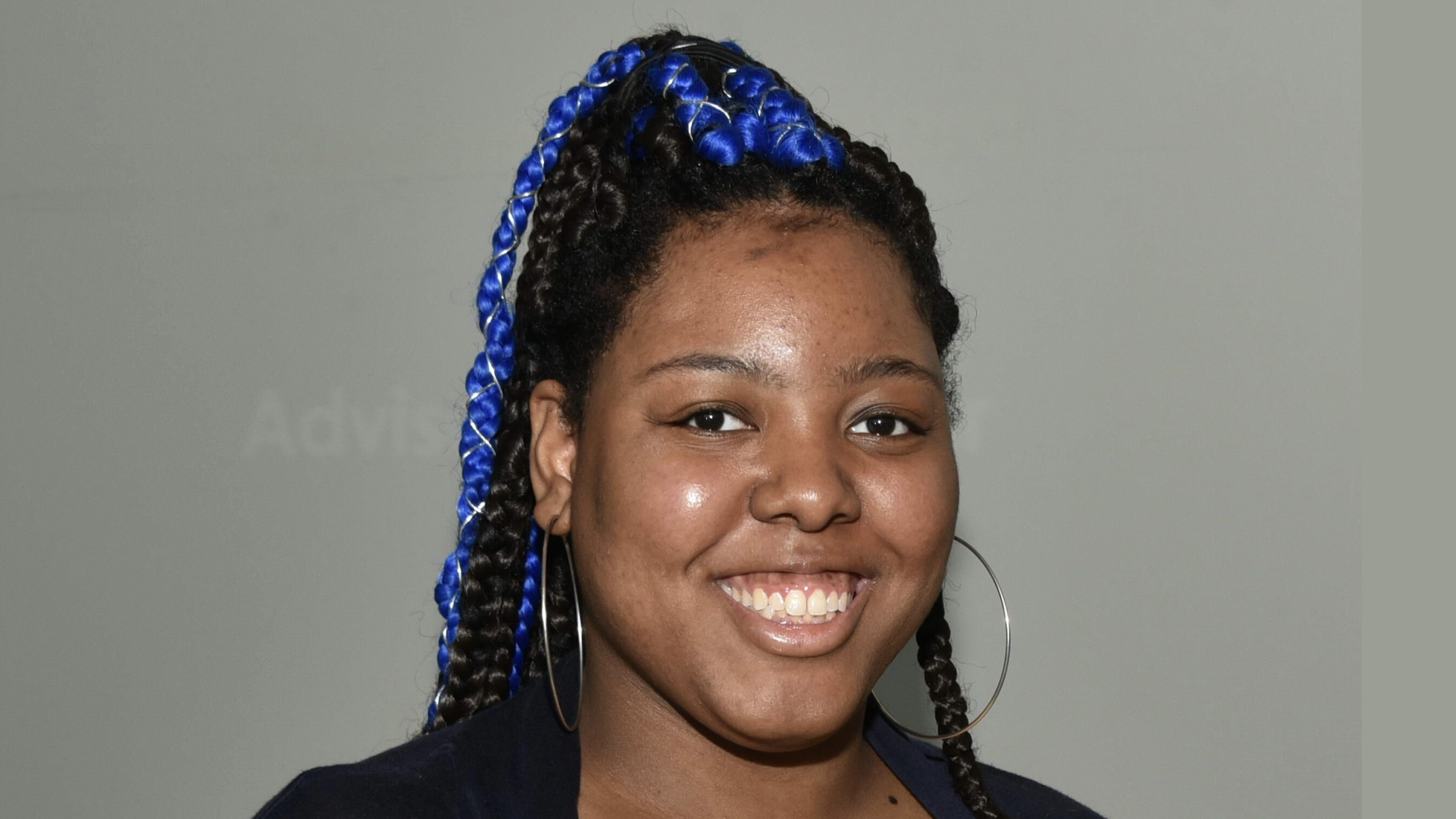 Mya McQueen jumped enthusiastically into college life. The Social Work major and first-generation college student has been a resident assistant, orientation leader, presidential ambassador, and work-study student. In addition, she is a wellness educator at the Counseling Center for Wellness, a place she calls "my second home on campus."
At the Counseling Center, which she describes as a perfect fit for her major and career path, she works at the front desk and helps promote university programs during Suicide Prevention Month, Healthy Relationships Month and others. She considers Georgette Hall-Peterson, director of the center, her mentor.
While focusing on her studies and embracing numerous leadership opportunities, however, McQueen sensed that something was missing. She felt that she was neglecting her spiritual life. To fill this void, she approached Hall-Peterson about launching a counseling group for students. Despite her busy schedule, McQueen says, "I decided to make time for it."
The result was a program called The Word, which McQueen has renamed "Knights.Spirituality.Life" for the spring semester. The group meets via Microsoft Teams every Tuesday at 8 p.m. The agenda includes an ice-breaker activity, a song and scripture reading, and conversation around 5-7 discussion topics, which McQueen organizes around a theme.
McQueen also plans to invite guest speakers to meetings at least twice a month. On her radar to invite this semester are Dr. Marisa Rauscher and Fr. Philip Lowe, professors in the School of Education and Human Services; Fr. Stephen Thorne, university chaplain; and Nafees Norris, a recent graduate who is now in the biopharmaceutical engineering master's degree program at Thomas Jefferson University.
According to McQueen, the goal of the group is "to build motivation and empowerment, especially during a time when COVID and the election have made college life crazy."
She describes the students who participate as appreciative for the chance to share their thoughts during a stressful time. "We all have different beliefs and are in different places." she says, "but we're all spiritual."
"Mya has been able to better cope with all that we are experiencing as a nation and all that she is experiencing as a student through music and the Word," explains Hall-Peterson. "We recognize that what works for Mya may be a help to other students' mental and emotional wellbeing as they attempt to navigate these challenging times."
McQueen has 4-6 students at each meeting and invites others to email her at my_mcqueen@knights.neumann.edu if they would like to join.