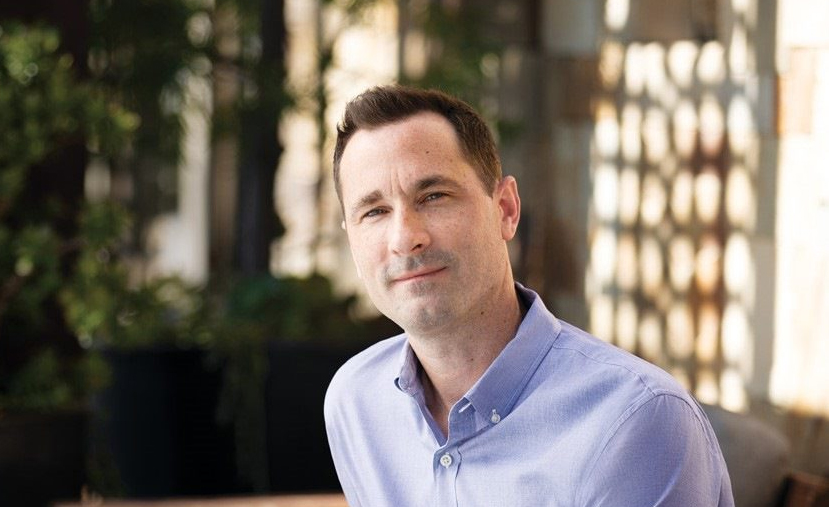 Brad Ingelsby is coming to campus. The creator of Mare of Easttown, the Emmy Award-winning HBO series that is set in Delaware County, will deliver brief remarks and answer questions from the audience on Saturday, April 1, at 6:30 p.m. in the Meagher Theatre.
His appearance is part of the inaugural Neumann Inspires Film Festival, scheduled for the evening of Friday, March 31, and all day on April 1. The Saturday lineup features screenings from 10 a.m. to 5 p.m. of the best short films submitted by the university's students, alumni, and filmmakers from the community. Ingelsby will participate in the awards ceremony after his Q&A.
Already an accomplished screenwriter, Ingelsby rose to national prominence in 2021 with Mare, a seven-part crime drama that won four Emmy awards. Set in Delaware County with tons of local landmarks and references, the series also shone the spotlight on the quirky Delco accent, even earning a satirical jab on Saturday Night Live.
"Most of my relatives live in Delaware County," says Ingelsby. "My parents grew up there (Springfield and Drexel Hill) and my wife was born and raised in Aston. I feel a deep connection to that place and, most importantly, I feel I can write about its people with honesty and authenticity."
He is a native of Berwyn and a graduate of Archbishop Carroll High School and Villanova University. Before moving to Los Angeles to study at the American Film Institute, he was an adjunct instructor at Neumann. His other films include Out of the Furnace, Run All Night, American Woman, and The Way Back.
The festival will open on Friday with a 6:30 p.m. reception and a 7:30 showing of Heart of Camden, the award-winning documentary celebrating the life and work of Father Michael Doyle in one of the nation's poorest cities. This inspirational film served as the catalyst for the creation of the festival when it was shown to student-athletes on campus.
Student reaction was so positive that Mark and Ann Baiada, founders of Bayada Home Healthcare and friends of Fr. Doyle, provided critical support for the event's inaugural year.
Sara McDermott, founder of the Princeton Independent Film Festival and adjunct professor at Neumann, is the director of the film festival. McDermott has authored several optioned screenplays and recently published her first novel, Wolves at Night.
"What sets the Neumann Inspires Film Festival apart is its mission to uplift viewers," McDermott explains. "With so much focus on negativity in the world, it's easy to forget that positive stories exist all around us. This film festival grew out of a community that's inspirational for its anything-is-possible attitude, and it will pass that inspiration on to its audiences."
Workshops on topics such as auditioning and improvisation will be interspersed with the screenings on Saturday in addition to free lunch and dinner breaks. McDermott urges community members to register for the festival and attend the segments of the event that interest them.
The film festival is free and open to the public with registration. To see the full, two-day schedule and register, visit www.neumann.edu/filmfest.
The film festival needs volunteers to help make this event a success. Please consider volunteering in one of the areas listed in the SignUpGenius link. For questions, email McDermott at mcdermos@neumann.edu.